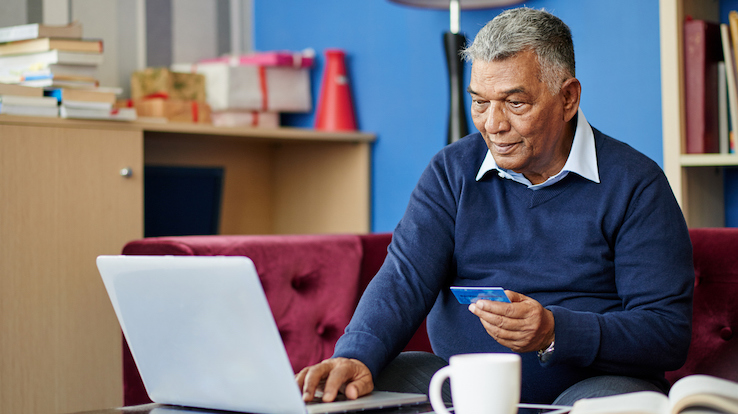 Medicare plans may cover many of your healthcare expenses — like doctor visits and prescription drugs. But as you probably know, there are lots of other health-related costs that your insurance doesn't cover. For example, you usually have to pay out of pocket for over-the-counter (OTC) items, like pain relievers and reading glasses. And all those pharmacy purchases can really add up!
And that's where Medicare OTC cards come in. If you have a Medicare Advantage plan, you may have access to this additional benefit. Learn how Medicare OTC cards can help you stay healthy without breaking the bank.
What Are Medicare OTC Cards?
Medicare OTC cards are pre-loaded debit cards that some Medicare Advantage plans send to their members. These cards aren't standardized benefits that come with Medicare. Instead, some insurance companies offer them as an additional perk with Medicare Advantage plans (also known as Medicare Part C).
Here's how it works: Your plan (or a third-party OTC card provider) loads a certain amount of money on your OTC card, often as a monthly or quarterly allowance. The exact dollar amount and rules about what you can buy vary from plan to plan, so check with your insurance company for details.
Then, you can use your card to make eligible non-prescription health and wellness purchases — like OTC allergy meds, dental floss or heating pads, to name just a few. Some plans have online stores that cardholders can use, similar to online stores for FSAs (flexible spending accounts) or HSAs (health savings accounts).
Whether you're shopping online or in person at a pharmacy, your plan will provide a list of eligible items you can buy. You may also have limits on where you can shop. Some insurance plans distribute cards that only work in specific stores, like CVS or Walgreens. But these large national chains have many locations throughout the country where you can use your card.
How Much Money Comes on a Medicare OTC Card?
Like so many things in the world of health insurance, it really depends on your specific plan. Some plans offer a monthly or quarterly allowance, while others distribute funds as a yearly stipend. The stipend may be as little as $25 a quarter to as much as $150 per month.
Some Medicare Advantage providers may have different tiers of OTC cards, like this one from Healthfirst. An OTC plus card may come with more funds and more flexibility, while a regular OTC card may have more limited funds and more limits on what you can buy with them.
And be aware that your unused funds may expire at the end of the month, quarter or year — so make sure to use them on time. Other plans may have funds that roll over rather than expiring, giving you more flexibility to spend as your needs arise. Either way, make sure to use your OTC allowance rather than paying out of pocket for eligible items.
What Can I Buy With My Card?
Again, there's a ton of variation between plans! Most OTC cards will cover basic OTC medicines and supplies, like:
Pain relievers
Allergy, cold and flu medicines
Cough drops
Toothbrushes and toothpaste
Bandaids and other first aid supplies
Vitamins
Sunscreen
You may also be able to buy health products and devices, like:
Blood pressure cuffs
Thermometers
Hearing aids
Reading glasses
And some plans have a more holistic view of health-related purchases. These cards go way beyond OTC medicines, covering additional goods and services like:
Some plans even cover home internet services from eligible providers. This benefit makes a lot of sense — especially during the pandemic, when reliable internet is key to accessing telehealth services.
If you're not sure what your OTC card covers, reach out to your Medicare Advantage company for details.