At the height of the COVID-19 pandemic, telehealth appointments became the safest and easiest way for us to connect with our health-care providers. In fact, unless you needed a particular in-person test or procedure, doctors, psychiatrists, physical therapists and other professionals likely preferred those virtual appointments, too.
Without a doubt, connecting with your doctor from home can be incredibly convenient, but will telehealth and Zoom-based appointments remain the norm even as vaccination rates climb? We're taking a look at the pros and cons associated with telehealth and how it has shaped health care over the last year.
The Convenience of the Virtual Visit
Though we live in a digital age, many of us were skeptical of virtual health visits. After all, we are so conditioned to receive health-care services in person — would it be possible to truly connect with a doctor over the phone or Zoom? In the wake of shelter-in-place orders, virtual visits quickly became the norm — not the exception — in 2020. In fact, reports show that there were 10 times more telehealth visits in March 2021 than in March 2020.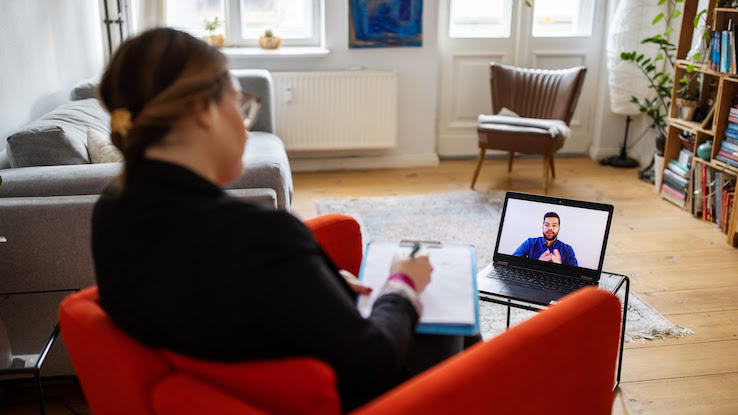 The main advantage? Aside from COVID-19-related safety concerns, convenience is the number one reason patients prefer virtual visits. Instead of traveling to your doctor's office, filling out paperwork, and waiting to be seen, virtual visits allow you to submit paperwork ahead of time online. Not to mention, these visits just require a phone — or a well-lit room and an internet connection. This, of course, affords us flexibility as well. If you're working from home, you don't have to build in travel time when scheduling out-of-office time.
In some cases, having remote access to health-care providers can make the whole system more accessible and equitable; in addition to eliminating the costs associated with travel, virtual visits allow you to connect with top professionals no matter your physical location.
Downsides to Telehealth Visits
While there are great advantages to telehealth visits, there are also some cons associated with virtual visits. For one thing, it's not possible to conduct every kind of visit remotely. For blood work, diagnoses, X-rays, and other tests, health-care professionals need to see patients in person.
During a telehealth visit, health-care professionals rely on your ability as a patient to discuss your health history and symptoms adequately. That said, if you leave out something important, your doctor may not be able to as accurately assess your needs. In some cases, a lack of information or clarity may lead to an in-person visit.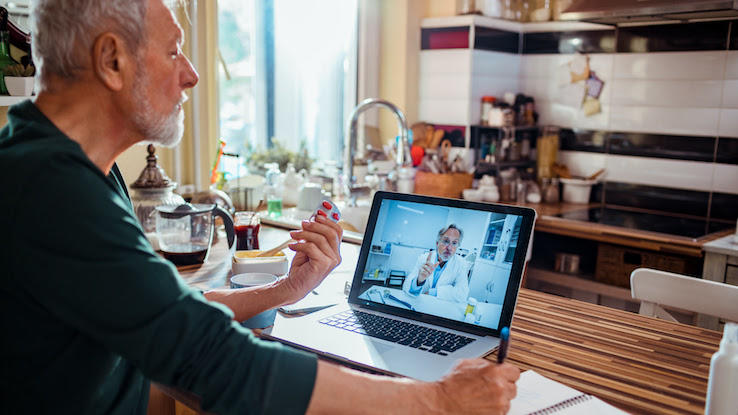 Another downside? While insurance companies are increasingly covering the costs of virtual visits during the pandemic, some services may not be fully covered. Not all insurers cover telehealth; it's not a requirement in all states in the U.S. Moreover, if you're working remotely — and in another state — your doctor may not be able to provide care. Finally, technology can cause hindrances. A poor connection could cause your connection to drop at a vital moment, which can be especially frustrating if you're speaking with a psychiatrist, therapist or other mental-health professional.
Telehealth Visits Seem Like They're Here to Stay
There are certain health-care sessions, both physical and mental, that allow you to connect with your physician via video call. For example, annual physicals that don't require in-depth examinations (or a diagnosis) have been conducted virtually throughout the pandemic. Additionally, mental health-services, assessments, and counseling, which usually involve conversation instead of hands-on care, are more than well-suited to virtual sessions, so long as your at-home environment feels comfortable and private.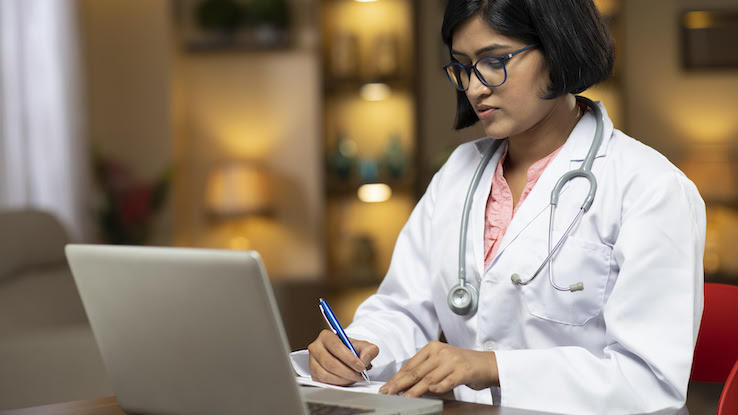 "Visits that don't rely heavily on detailed physical exams or in-office diagnostic testing are optimal for telemedicine," Dr. David R. Stukus, associate professor of pediatrics in the division of allergy and immunology at Nationwide Children's Hospital in Columbus, Ohio, shared. "This includes behavioral health, follow-up visits for many chronic medical conditions and new patient visits where a detailed clinical history can provide sufficient information to offer an informed diagnosis and treatment plan."
But Providers Aren't Dismissing In-Person Appointments
While some doctors seem to like telehealth visits, no one is doing away with in-person visits altogether. When it comes to more in-depth diagnoses, tests, and treatments, there's really no substitute for an in-person appointment. If you're visiting a new doctor for the first time, going to the office to meet them in person — and review your medical history — might be the best course of action.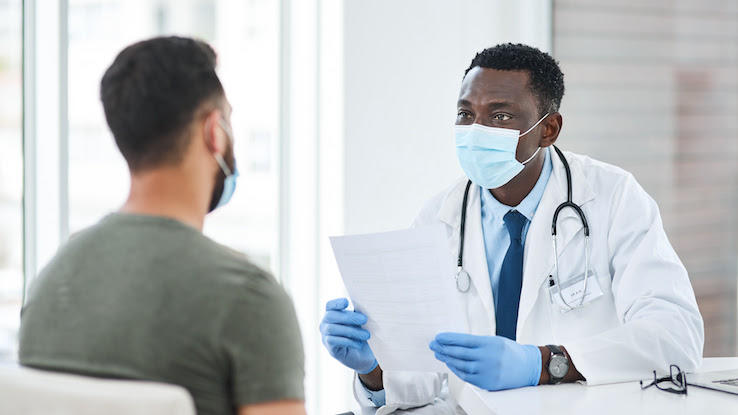 It's possible that health-care providers may consider a hybrid approach to their work moving forward. After all, your circumstances often dictate which type of visit is best. So, while it's not clear if telehealth visits will remain this popular post-pandemic, it's clear that having the option to dial in from home has already proven immensely beneficial to both patients and doctors alike.
Resource Links: