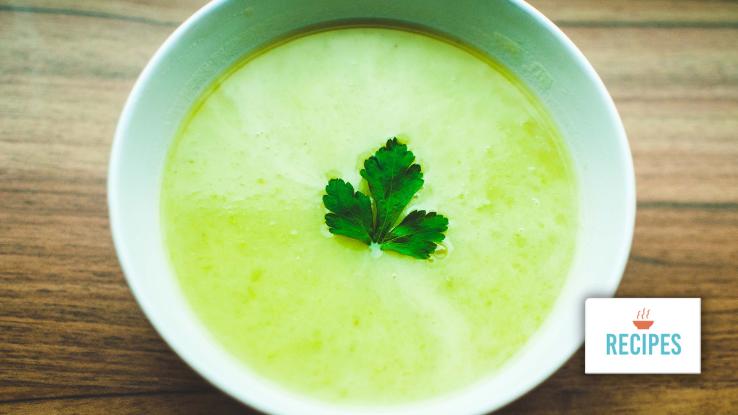 Soup is a stellar comfort food year-round, but it definitely hits differently during the chilly season. There are plenty of soups to try your hand at, but we recommend adding homemade pea soup to your must-try list. Pea soup is not only delicious, but easy to prepare, filling and extremely good for you, too. High in vitamin K, fiber and other vital nutrients and minerals, pea soup can help improve heart health, lower cholesterol and regulate your body's sugar. Whether you're going classic, vegan or quick prep, these recipes will all leave you licking your bowl.
Best Classic Ham and Split Pea Soup
This classic ham and split pea soup from Cooking Classy is easy to prepare and oh-so-delicious. With split peas, tender ham and a creamy soup base, this dish will leave you warm and satisfied. What makes this recipe so yummy is the wide array of ingredients that contribute to the broth. Vegetables and herbs, such as yellow onions, celery, carrots, garlic, and parsley, all add a full background of flavors to the mix. Throw in a leftover ham bone or a ham shank and you've got a savory soup that's both filling and heart-healthy.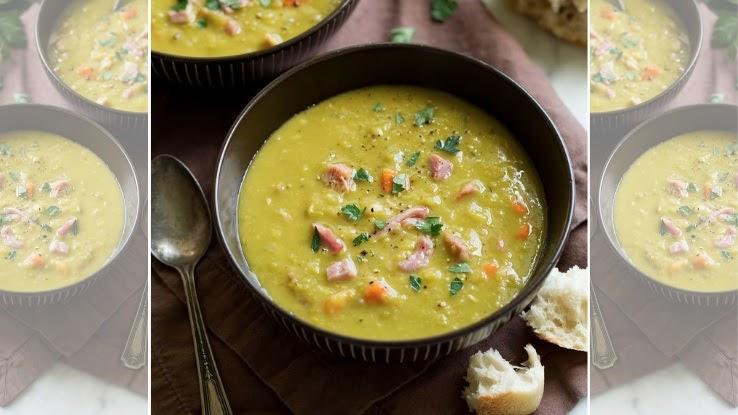 Although this recipe can be prepared in a Crock-Pot or Instant Pot, this soup is most often prepared in a traditional stockpot. Since split pea soup takes a couple of hours to cook, having a non-stick pot with a healthy inner coating, even heating layers and a high heat tolerance is crucial — and this FRUITEAM stockpot checks all of those boxes.
Best Vegan Split Pea Soup
Pea soup may tout a vegetable as its main ingredient, yet it isn't a vegan recipe by default. Fortunately, the chefs over at All Recipes put together a hearty vegan version of this perennial favorite soup. Like traditional recipes, this one boasts quite a few delicious veggies and herbs, including barley, garlic, bay leaf, onion, potatoes, basil and carrots. However, All Recipes swaps chicken broth for water — flavored with veggie oil, pepper and herbs. Even though it's meatless, this vegan-friendly soup remains hearty — and even thicker than traditional pea soups — thanks to the veggie mash.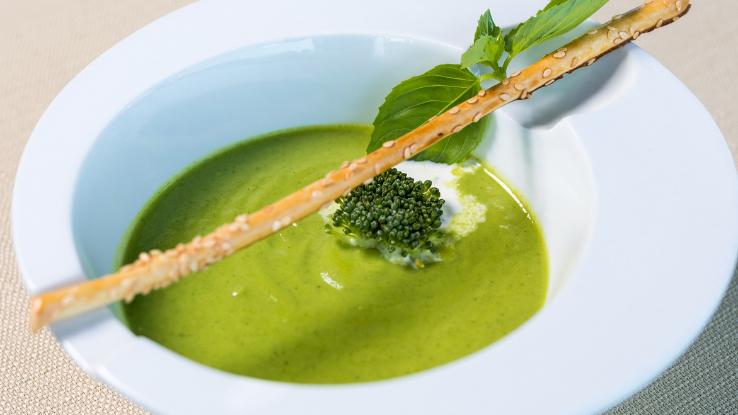 When it comes to serving this dish, using porcelain bowls is the best route to go to avoid overheating plastic dishes and burning your hands. These Sweese porcelain bowls will make a great addition to your cookware, especially if you're someone who regularly enjoys soup. While the handles are really the selling point here, these bowls are also fridge-, freezer- and microwave-safe, which makes keeping and reheating leftovers a cinch.
Best Instant Pot Split Pea Soup
If you have an Instant Pot, you can speed up the process of producing your split pea soup. This recipe from Bowl of Delicious takes just 50 minutes to prepare; that's less than half the time of the traditional recipe, which makes this the ideal version for anyone who looks forward to the outcome more than the process of cooking. Simply cook your veggies with the Instant Pot's sauté setting, add the rest of the ingredients, and set the machine to arrive at pressure on its own. After that, your only job is to monitor the Instant Pot's pressure settings and remove the ham bone or hock when the pea soup is done cooking. Easy, right?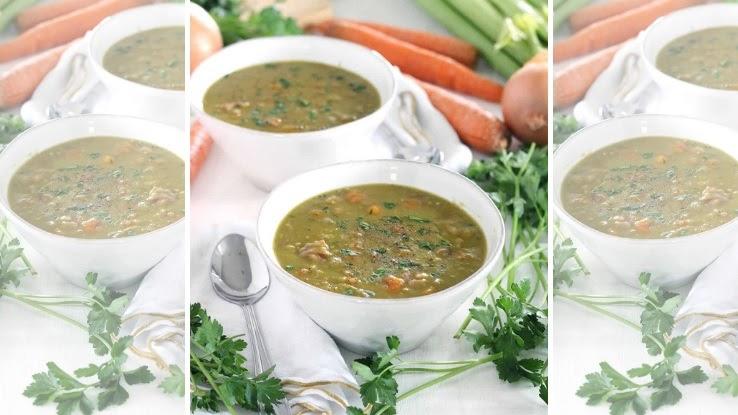 If you don't already own a pressure cooker, this Duo Nova Pressure Cooker from Instant Pot is a great choice for both warm winter meals and quick-prep dinners. In addition to making excellent split pea soup, this 6-quart pressure cooker has plenty of firepower for preparing everything from roast chicken to steamed veggies. With 12 different cook levels and the ability to keep your food warm post-cooking, this Instant Pot will fulfill all of your cooking needs. For a more hands-off and fast-paced approach to meal prep, this Instant Pot is an essential purchase. Now, get cooking!