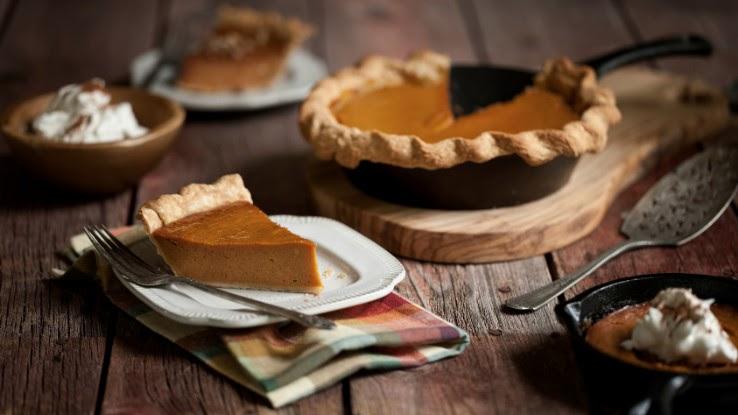 Preheat the oven and pull out the cookbooks — it's that special time of year when you'll be baking, roasting, kneading and simmering up all the holiday classics. As far as food-friendly festivities go, Thanksgiving is king. And what's more of a feast-worthy favorite for this happy holiday than a silky smooth and subtly spicy pumpkin pie? If you're looking to boost your baking game for this year's gathering — or if you want to put your pandemic-perfected cooking skills to good use — why not whip up a pumpkin pie or two of your own?
With the right tools and techniques on hand — along with tasty, easy-to-use ingredients — baking a pumpkin pie from scratch is easy as, well, pie. From zesty spices and crusts to durable bakeware and serving accessories, we've rounded up all the essentials you'll need to enjoy a pumpkin pie-baking bonanza this Thanksgiving.
Should You Use Fresh or Canned Pumpkin in Pumpkin Pie?
One of the biggest dilemmas in your quest for creating the perfect homemade pumpkin pie recipe is whether it's better to use fresh pumpkin or canned. You'll be happy to know that, as long as you use a good recipe, either one works. A good canned pumpkin pie recipe is tasty, and it's less work than making fresh pumpkin recipes from scratch. It's really up to you and what you have time and energy for.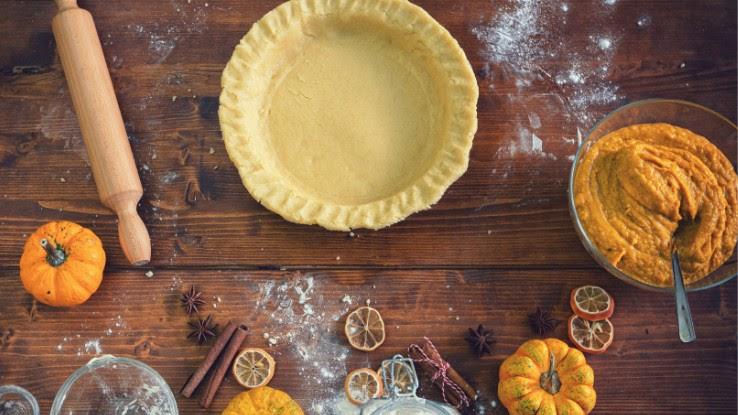 According to cookbook author Sally McKenney of Sally's Baking Addiction, canned pumpkin lends itself better to sweeter recipes than fresh pumpkin. It's also smoother and tends to result in a creamier texture — and it's even easier to cut the finished pie. In fact, McKenney says she actually prefers canned pumpkin recipes for her pies. So, you really can feel good about taking the easier way out (and who doesn't want as much simplicity as possible during the holiday-cooking rush?).
If you do opt to go with fresh pumpkin pie instead of using canned pumpkin, find a great recipe for roasted pumpkin seeds, too. They're perfect for noshing on while you watch the parades or the big game before Thanksgiving dinner.
Tips for Making the Perfect Pie Crust
Once you've decided which kind of pumpkin you'll use, it's time to turn your attention to that all-important pie crust with laserlike focus. It's both literally and figuratively your foundation for this traditional holiday treat — and it becomes a whole lot easier to whip up when you have a little extra guidance.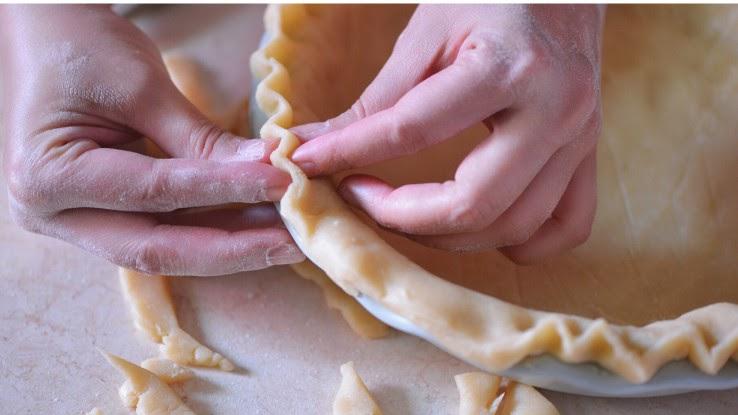 First, read over your recipe carefully — you'll want to know exact ingredient quantities and be prepared for the next step before you get to it. Give yourself plenty of lead time before you need your crust ready, too; it needs resting time and chilling time, and you don't want to rush these processes — they're integral for a delicious crust.
One of the most important, universal tips for making pie crust is to use cold ingredients. This is non-negotiable when you want a perfectly flaky crust, as using warm ingredients can make the dough heavy and bready (and just not as delicious). Here's how to get everything nice and chilly:
Toss in some ice cubes with your cold water to get it even colder.
Cut up your butter ahead of time and put it into the freezer for up to 30 minutes — you want it nice and frigid, not frozen solid.
Use a food processor instead of making your crust by hand to save time and energy. Just add all of the ingredients before you process — including the water — to avoid overprocessing the crust.
Chill your finished dough in an airtight container overnight for best results.
If you're fairly new to baking, or perhaps haven't made pie crust before, we recommend taking a look again at Sally's Baking Addiction. McKenney's recipe is super easy, super flaky and super delicious. She also provides a video and step-by-step photos to help you at each stage of the crust-making process. If you're not sure you'll have the time or energy for this part, you can always buy a ready-made graham cracker crust.
How to Decorate and Bake Your Pumpkin Pie in Style
Ready to get creative and make your pie uniquely yours? Whether you opt for that fancy chiffon pumpkin pie recipe or an easy fresh pumpkin pie recipe, dressing it up with some unique touches adds that little bit of extra finesse that makes the holidays feel special.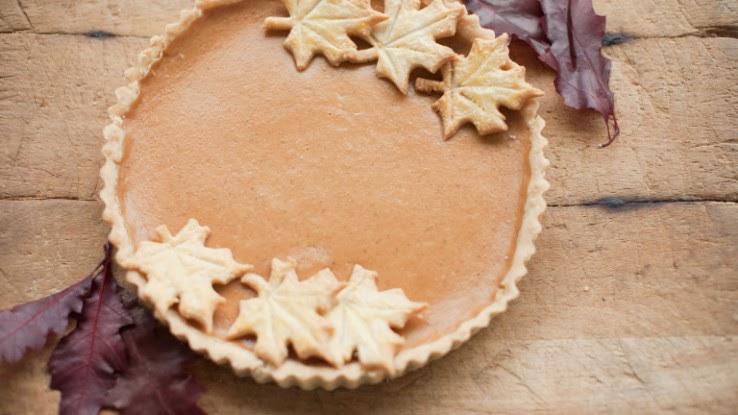 You can make your pie in any pie pan, really, but if you want to have some fun with it, opt for tins with decorative touches, or a beautiful cast iron pie pan that showcases the dessert's perfectly crimped edge. Just press in the dough, and voila — easy crimped edges and a charmingly rustic way to serve your pie.
You might also want to add decorative touches to the pie itself. You can find some fun autumnal pie crust cutters to create cute, shaped accents, and a lattice roller helps you create a beautifully intricate pattern atop your pie. Want to go all out? Add some sugared cranberries for a pop of color and a unique flavor explosion.
Everything You Need to Serve Your Pumpkin Pie
Last, though far from least, you'll want some tools to cook and serve up that amazing homemade pumpkin pie.A pie plate is an essential, but a pie plate with a lid is even better. It's perfect for keeping that pie fresh and delicious until it's all gone.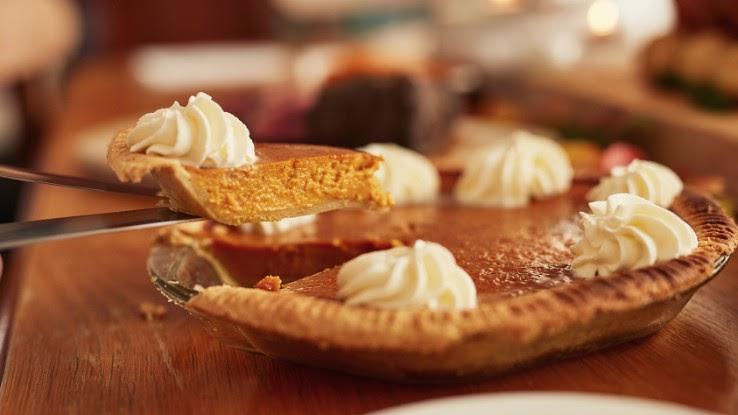 If you happen to have kids who squabble over who got the bigger piece, consider an "auto" pie cutter that fits over the dish and cuts the whole delicious dessert into eight perfectly even pieces — no more arguments!The final thing you need before that amazing pie hits your plate is a pie server. Don't fumble with a fork and fingers this year. Seriously — a handy pie server makes all the difference. With the right recipes, ingredients and tools on hand, you'll be better equipped to focus on enjoying all that Thanksgiving cheer — and on savoring those tasty dishes.