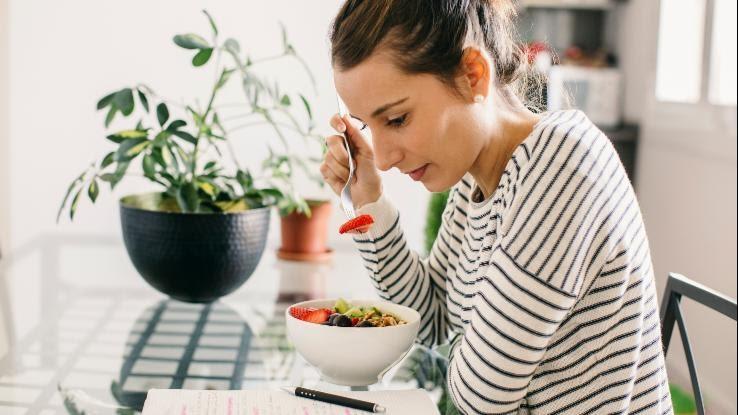 What are mornings like at your home or in your family? Long and leisurely? Hectic and frenetic? No matter what your family or their lifestyle looks like from day to day, fitting a healthy breakfast into each morning might be a challenge. If you're settling for a coffee on the run or setting your kids up for the day with a toaster pastry, you all might be missing out — on some healthy, delicious breakfasts that can fuel you up for a great day ahead. Get started with 10 suggestions for simple, quick and healthful breakfast choices everyone will love.
Avocado Toast
It doesn't get much simpler, healthier or quicker than this. Simply drizzle a small amount of olive oil onto some multigrain toast — the better the bread, the more nutritious this meal can be. While the bread is toasting, mash up a ripe avocado with some lemon juice, salt and pepper, and spread it onto your finished toast. Here's one option if you're looking for a great recipe to follow, but this simple breakfast is easy to whip up on the fly. You can even add an egg or some red pepper flakes if you want variety and a little extra protein to go with the healthy avocado fats and fiber-packed bread.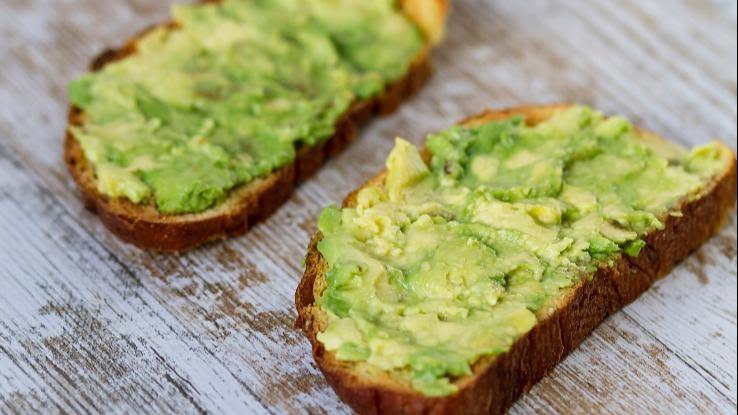 Baked Eggs in Hash Brown Cups
This one has a few things going for it, namely that you can do some of the work ahead of time to keep your mornings streamlined. As an added bonus, it only has two ingredients — unless you want to add more. And finally, you can make lots at once, so it's great for holidays when the whole family is staying over.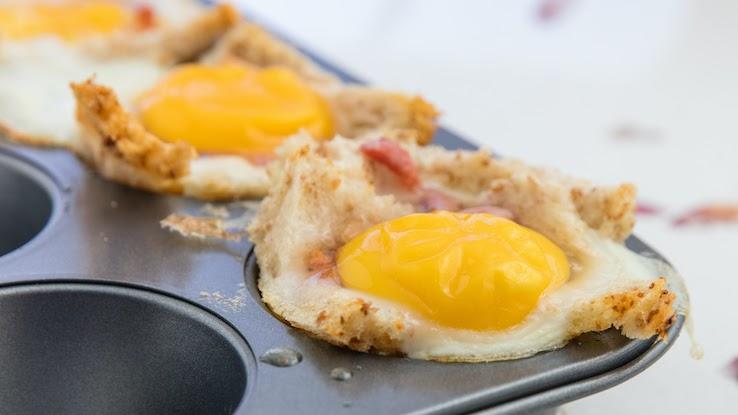 The night before, bake half a dozen potatoes. On the morning of, scoop some of the fluffy potato flesh into muffin tins and press the potato into each cup in the tin, leaving the center empty. Simply crack one egg into each potato "cup" and bake until set. Here's where to find a tasty recipe.
Baked Bacon Egg Cups
Love the idea of egg muffins but want to keep your carbs low? You can really up the ante by subtracting the potato and adding bacon and cheese. These egg cups are easy to prep ahead; try making a batch on a Sunday evening to have for your morning munching throughout the week. Depending on what muffin tins you have, you can easily double your recipe to make enough for everyone in the house.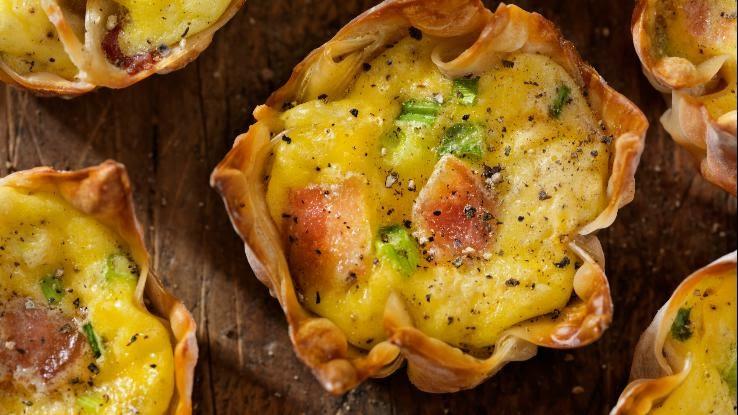 Not Your Grandparents' Oatmeal
In case you're looking for all the health benefits of old-fashioned rolled oats but also want to elevate the taste of plain oatmeal to something special, check out this recipe. Or, add some unsweetened cocoa powder, honey and chopped walnuts to warm oatmeal. Top with some sliced bananas and — voila! — dessert for breakfast, but with the nutritional impact and satiating fiber of oats. Oats are some of the most nutrient-dense breakfast foods available, and they'll taste extra-good with fun, healthful additions.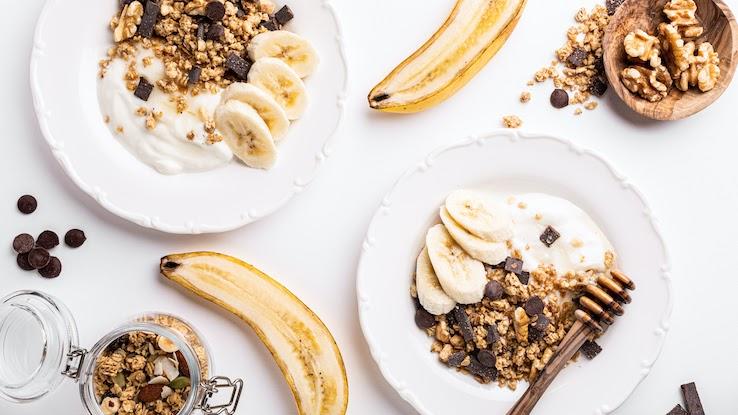 Slow Cooker Maple Berry Oatmeal
If there's any appliance in your kitchen that's all about convenience, it's your slow cooker. But have you ever tried making breakfast with it? If you're an oatmeal fan but you're pressed for time (and maybe don't love cocoa, nuts and bananas) simply combine water, oats, dried blueberries and some salt in your slow cooker before going to bed. Wake up, add some maple syrup, dried cranberries and a bit of almond milk, and enjoy the simplest healthy meal you can make while sleeping. Try this incredibly quick and easy recipe to get started.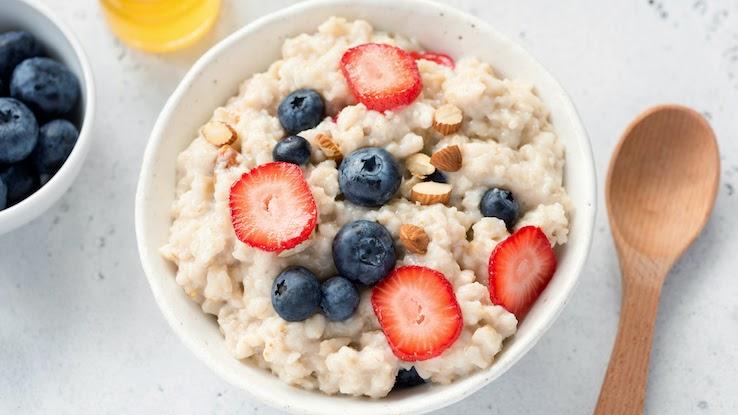 Leftovers for Breakfast
In a lot of households, leftovers are practically their very own food group. But how often do you think of leftovers for breakfast? Frittatas are a diverse meal option that work any time — and they offer the added benefit of being a great way to use up leftover potatoes and veggies in your fridge. This sweet potato and kale version makes it easy to use up savory leftovers, but you can mix up your filling options depending on what you have. Whether it's smoked salmon and roasted red peppers or kimchi and mushrooms, you can have fun experimenting with leftover flavor combinations.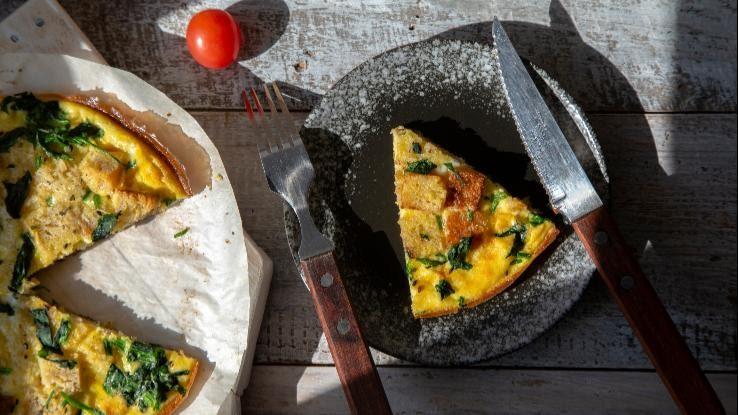 PB&J in a Yogurt Parfait
Peanut butter and jelly make for a classic combination at any time — in a sandwich for lunch or on toast at breakfast. To up your nutritional game, though, try this parfait version that delivers loads of complex carbohydrates and extra protein thanks to the additions of Greek yogurt and chia seeds.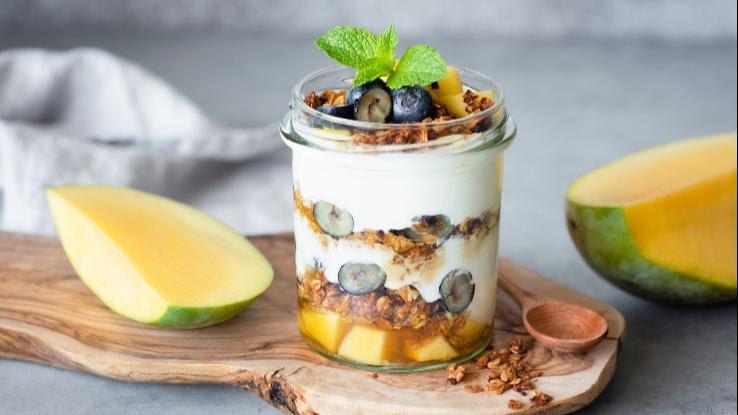 Combine your yogurt with chia seeds and layer this mixture with your favorite nut butter, berries and a sprinkle of oats. Repeat the layers and top with more fresh berries or nuts. This breakfast is best made the night before to help the oats and chia seeds soak up some moisture. If you need to eat on the run, it's an easy and nutritious option if you make this parfait in a jar or Tupperware container.
Minty Milkshake-Worthy Smoothie
This superfood-laden smoothie offers all the sensory rewards of a mint chocolate chip milkshake — without all the added sugar and with much more nutritional value. In just five minutes, banana, fresh spinach, almond milk, protein powder, mint leaves and cacao nibs combine to deliver tons of protein and fiber for a healthful morning. This is one of the easiest breakfast choices you can make, and it's also ideal for those rushed mornings when you want something nutritious on the go.