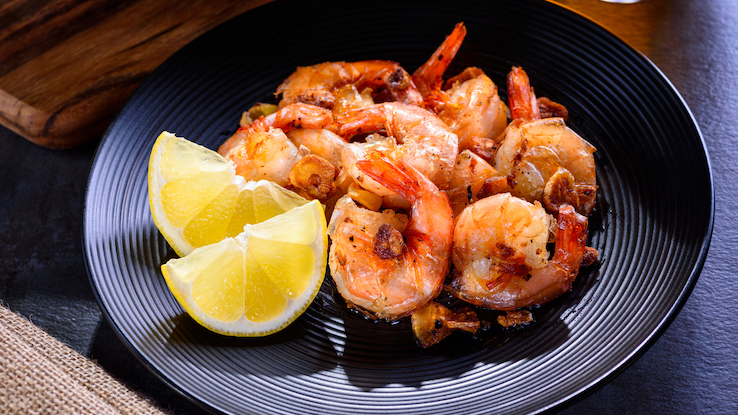 Shrimp can be a great source of protein and other nutrients — like iodine, selenium and omega-3s. But many traditional shrimp recipes go a bit heavy on saturated fats and a bit light on veggies and fiber. If you're looking for delicious shrimp dishes that put a healthy spin on the classics, you're in the right place! Check out our roundup of healthy shrimp recipes, starting with an easy shrimp scampi.
You can use fresh or frozen shrimp for all of the following recipes — and keeping a bag of frozen shrimp on hand can be a real time saver for quick weeknight dinners. Shrimp can cook very quickly, so it's best to watch them closely to avoid overcooking. And to make your shrimp dish into an even healthier meal, serve with a fresh salad or some roasted veggies on the side.
Easy Shrimp Scampi Recipe with Zucchini Noodles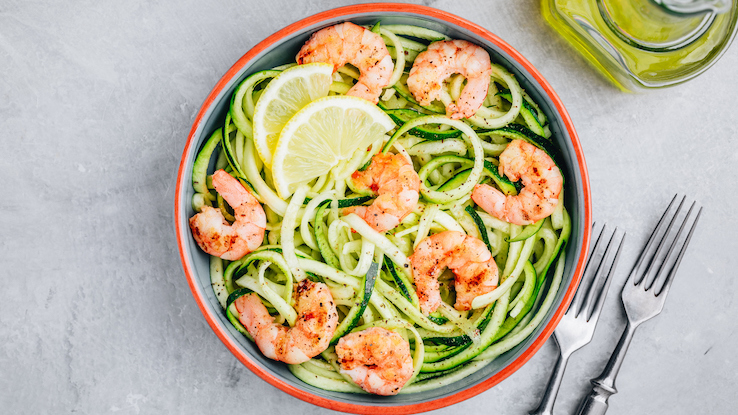 Nutritionists often encourage people to make half their plate fruits and veggies. And this shrimp scampi recipe passes that test! Traditional shrimp scampi calls for linguine or another long, twirlable pasta. But this Healthy Shrimp Scampi recipe from Well Plated ups the fresh veggie factor by subbing in equally twirlable zucchini noodles.
You'll start by sautéing shallot and garlic in equal parts olive oil and butter. Then throw in the shrimp along with some lemon juice and chicken broth. The final step is to add the zucchini noodles. Just remember that zucchini cooks a lot quicker than pasta — so be careful not to overcook. Season with salt, pepper, Parmesan and fresh parsley.
Shrimp and Grits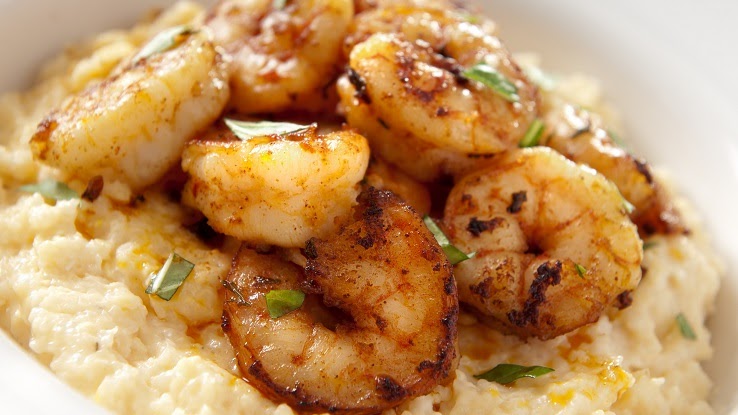 Shrimp and grits is known for being a savory, creamy, buttery dish. But in this Shrimp and Grits recipe from Cooking Light, you can turn up the flavor and turn down the saturated fat and sodium with a few small adjustments. Cook the grits with a mix of low-sodium chicken broth and water. Then add small amounts of half and half, unsalted butter and parmesan cheese to make the grits extra creamy.
You'll sauté the shrimp in a separate pan with onion, poblano chile, Worcestershire sauce, garlic and diced tomato. Once the shrimp are cooked, throw 'em on the grits and dig in!
Creamy Lemon Pasta with Shrimp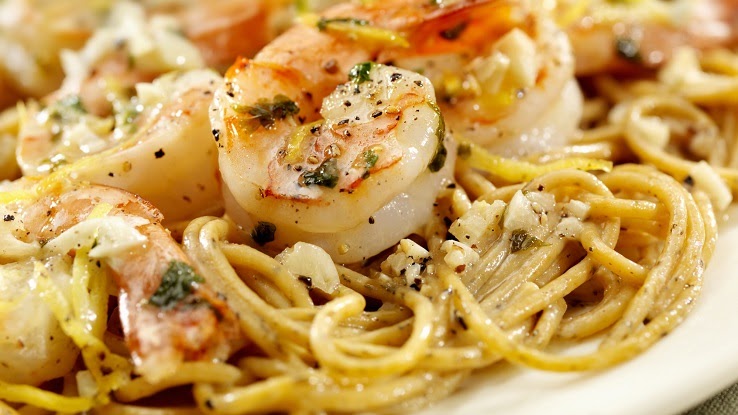 This Creamy Lemon Pasta with Shrimp from Eating Well makes several healthy and delicious swaps. You'll use whole-wheat fettuccine and sub in yogurt for the heavy cream. Then sauté the shrimp with olive oil for a dose of healthy fat, and wilt some fresh arugula into the dish for some green goodness.
You'll also need garlic, red pepper, Parmesan cheese and fresh lemon for flavor. And for a finishing touch, top the dish with fragrant fresh basil.
Garlic Shrimp with Quinoa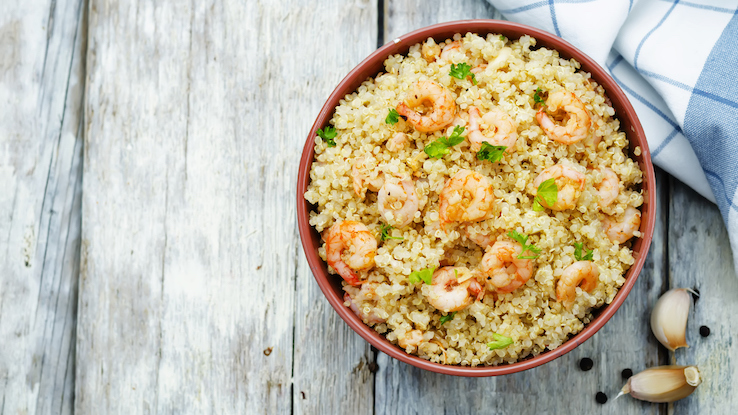 Need a quick and easy weeknight shrimp dish? This Garlic Shrimp with Quinoa from Well Plated comes together in about 30 minutes. And you only need one skillet for the whole thing, so cleanup is a breeze.
The quinoa is high in protein, and you'll cook the shrimp in olive oil instead of butter for a healthier balance of fats. Garlic, lemon, parsley and cayenne pepper round out this simple and delicious one-pot shrimp meal.
Shrimp Tacos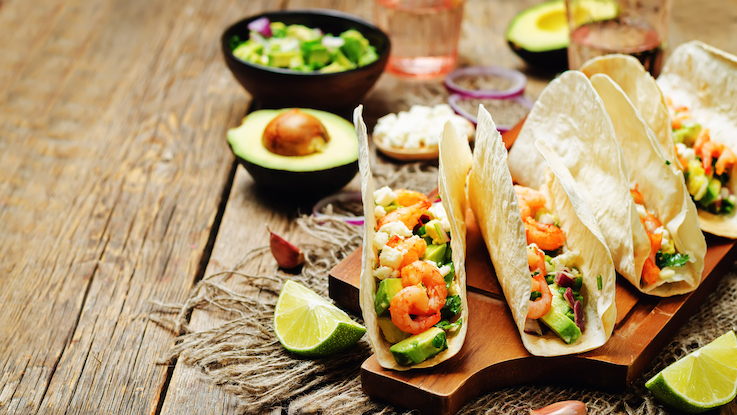 Shrimp tacos are a great way to get some fresh, crunchy veggies into your meal! And this Shrimp Tacos recipe from Food Network packs in plenty of spice and flavor. First, you'll make a spicy slaw with raw green cabbage, purple cabbage and jalapenos. Mix the slaw veggies with a bit of mayonnaise, vinegar, salt and cayenne pepper to taste.
Next, you'll sauté the shrimp in oil. Once they pink up, add some enchilada sauce, butter and cumin. Serve on corn tortillas with your favorite healthy taco toppings — like avocado slices and pico de gallo. Finish with a squeeze of fresh lime and a sprinkle of chopped cilantro.