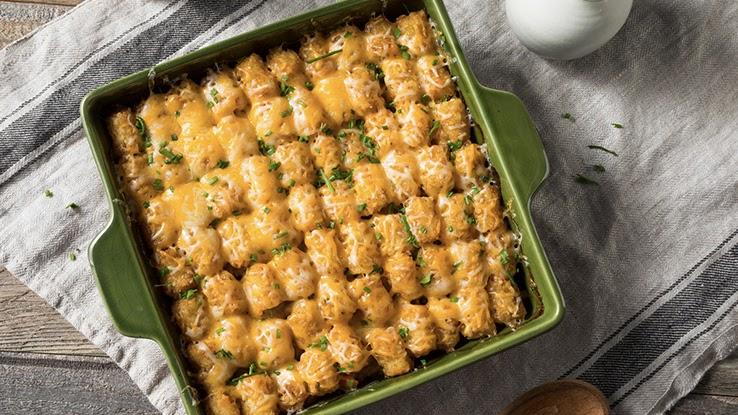 Tater tot casserole is a quintessential winter staple. It's hearty, crunchy, gooey and totally comforting — the perfect food to tuck into when you come in from the cold. This type of hot dish is surprisingly versatile, too; it's an easy make-ahead dinner to serve up to out-of-town visitors when you're busy over the holidays, and you can feed groups of all sizes (or enjoy the leftovers for several meals all on your own).
If you're unfamiliar with this baking pan of golden goodness, you've come to the right place. We've rounded up a few tater tot casserole recipes that are easy to make and packed with flavor. With a few key ingredients and basic cookware tools, you'll be well on your way to a filling dinner tonight — and a winter season of simple yet satisfying meals.
Mexican Tater Tot Casserole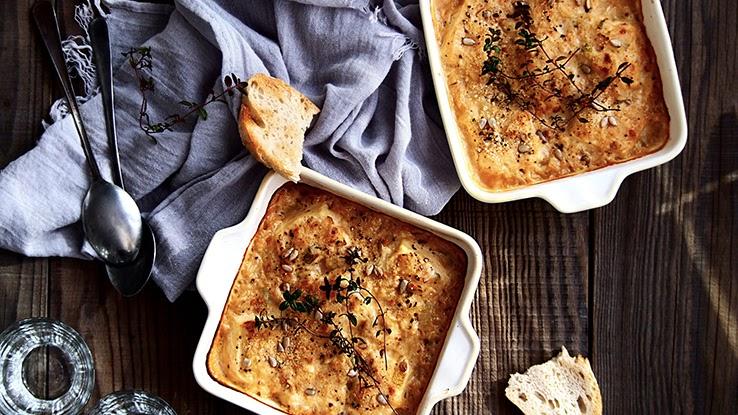 Think all tater tot dishes are heavy and rich? You'll be pleasantly surprised by this Mexican tater tot casserole from Flav City that keeps things on the airier — but still totally flavorful — end of the spectrum. This dish has a tasty twist, too: It's made with cauliflower instead of potatoes, which is ideal if you're looking for a lower-carb option. To get that classic tater tot flavor and texture, you'll pre-make "cauliflower tots" by forming riced cauliflower into rounds.
Once your tater tots are in the oven baking, you can switch to seasoning ground beef with homemade Mexican seasoning before layering all the ingredients — like poblano peppers and multiple cheeses — together and baking the casserole. The flavors from this recipe get better with time, which means this is a great make-ahead dish. You can cook the casserole and store it in the freezer for up to three months, so it's perfect to pull out for holiday guests, potlucks or a weeknight family dinner.
Slow Cooker Tater Tot Casserole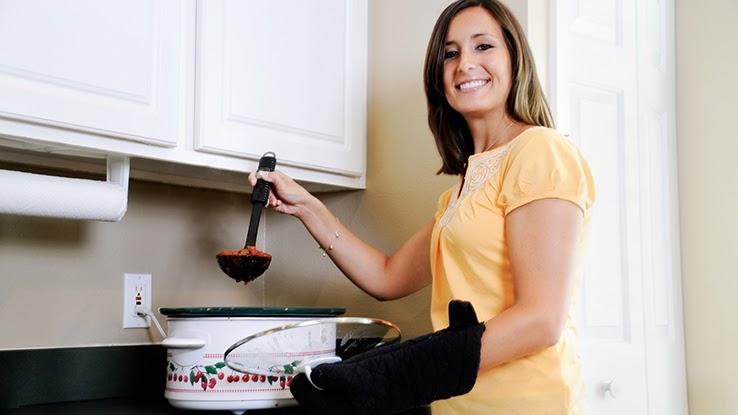 When it comes to cooking hacks that speed up prepwork, it doesn't get much better than combining two time-saving culinary endeavors: using a slow cooker and making a casserole. This recipe from The Magical Slow Cooker blends traditional tater tot casserole ingredients — ground beef, mushroom soup, green beans and, of course, tater tots — with some crock pot creativity to make a meal that saves time on busy days and couldn't get much heartier if it tried.
Slow cooker tater tot casserole is great for busy weekends when you want a home-cooked meal but don't want to (or simply don't have time to) spend hours in the kitchen. This particular recipe only takes about 15 minutes to prep and makes eight servings. In five hours, you can open the lid and start enjoying your dinner.
Tater Tot Breakfast Casserole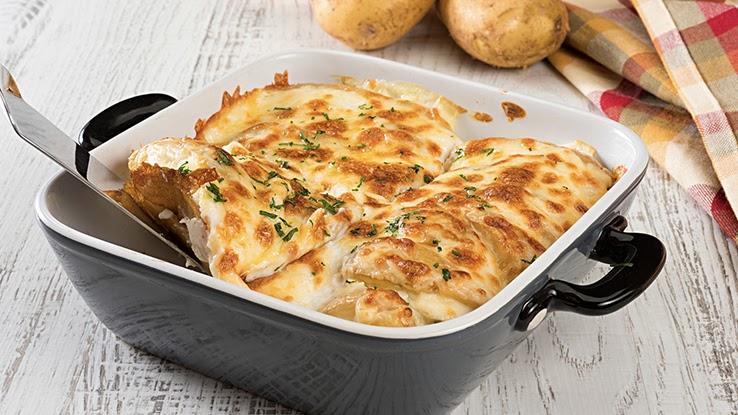 When we mentioned tater tots are versatile, we meant it! They're equally at home on your breakfast table as they are on a dinner plate — after all, they're a lot like perfectly poppable hashbrowns. That's just one reason why this tater tot breakfast casserole from Real House Moms is sure to be a crowd-pleaser — it's also perfect for kids' sleepovers, overnight guests, the holidays and even camping trips. You can make it ahead and freeze it or make it fresh in the morning; it's that easy.
Tater tot breakfast casserole blends the savory flavors of crispy tater tots, eggs, cheddar cheese, breakfast sausage, bell peppers and scallions. Though this comforting recipe is perfect for a cozy weekend morning, you can also add it to your meal-prep repertoire — just keep it in the fridge and cut out a square to reheat before work or school.
Cheeseburger Tater Tot Casserole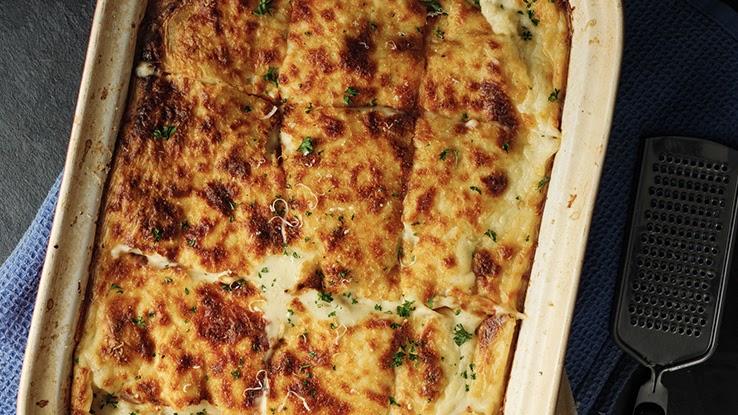 The only thing missing from this American staple is the bun — and you probably won't miss it. This cheeseburger tater tot casserole from My Baking Addiction is almost like eating a hamburger with fries; it has everything you love about this perennial favorite, all baked into one convenient dish.
This recipe features gooey cheese, ground beef and tater tots — plus a tangy trio of ketchup, mustard and relish. It's also easy to double to make enough for a bigger group. You can cook it ahead of time, take it to go to a family dinner or even reheat it at a tailgate. For some extra pizzazz (and to make it even more authentic), sprinkle on some shredded iceberg lettuce, diced tomatoes and sliced pickles.
Buffalo Chicken Tater Tot Casserole
This buffalo chicken tater tot casserole from Plain Chicken is a fun twist that mixes up the protein you usually find in these types of dishes. It's great as a main course or as a side for a potluck meal or sporting event — a football game just isn't the same without buffalo wings or dip, right?
You can make this ahead for the Super Bowl or any meal during the fall or winter months. By combining cooked shredded chicken, cream of chicken soup, sour cream, wing sauce and cheddar cheese and spreading it atop frozen tater tots before baking, you'll create a perfectly festive and zesty addition to a lunchtime table or tailgate party.
Serving Your Tater Tot Casserole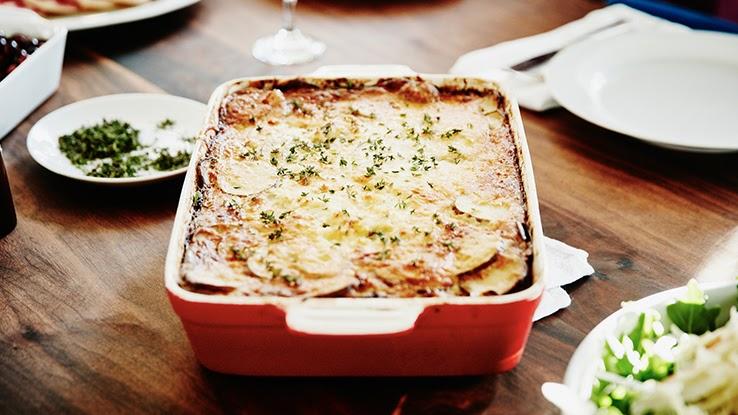 The versatility doesn't end with the ingredients; you can also serve your tater tot casserole a few different ways. The easiest method is to cut it into squares and serve it right out of the dish. After it's done baking, cover it with tinfoil to prevent it from drying out and getting cold.
You can also pre-cut your squares and stack them on a platter for a polished, party-worthy presentation. This method is great for a breakfast buffet or those dinners at which you're also serving your casserole alongside additional menu items. Keep ketchup, hot sauce, sour cream, salsa, garlic aioli and other sauces on the table as condiments, too.
Reheating Your Tater Tot Casserole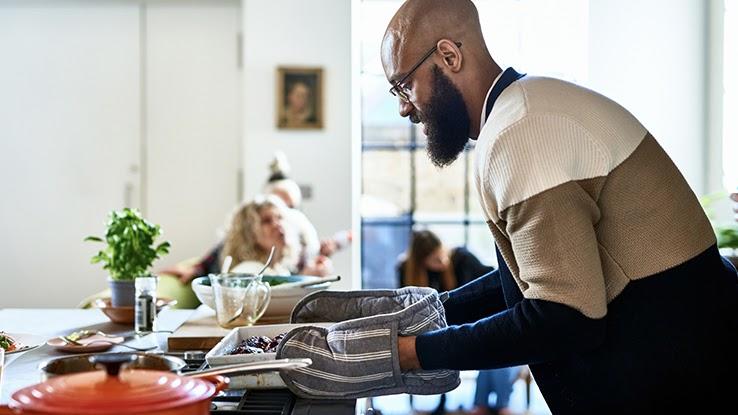 Tater tot casserole is great to bake ahead of time for an event and even for your weekly meal-prepping efforts. What might be even better is that the leftovers taste just as good as the fresh-from-the-oven dish — but you'll want to reheat them properly.
There's a number of ways you can reheat or bake your casserole. To start, you can prep your casserole a day or two in advance, put it in the fridge and wait to bake it until the morning or evening when you're ready to eat it. You can also freeze it for several weeks, let it thaw in the refrigerator and bake it when you're ready to serve the casserole.
When you're reheating the casserole, you can put the entire dish into the oven; just be sure you allow glass dishware to come to room temperature before putting it in the oven to prevent breaking. You can also slice out an individual square and reheat it in the microwave or use a foil pan if you're camping or tailgating. Place your foil pan right on a griddle, grill or grate over an open fire. After just a few minutes on the grill, your casserole will be bubbly and ready to serve up.