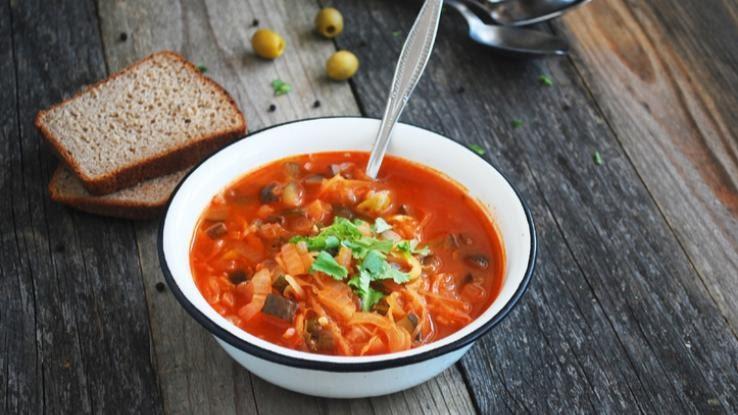 Often, the simplest things are the most satisfying, especially when it comes to making a delicious lunch or dinner. And almost nothing is simpler than cabbage soup. Unfortunately, far too many of us still turn our noses up at the concoction, assuming it's bitter and not as enjoyable as other winter soups and stews. But the soup is way more than just boiled cabbage and hot water. We promise that it's both healthy and delicious. In fact, we bet that cabbage soup is about to become your new favorite winter staple.
What Is the Cabbage Soup Diet and Are There Health Benefits?
Like many other cruciferous vegetables (think broccoli, kale, and cauliflower), cabbage is chock-full of vitamins and minerals. In fact, a single cup of cooked cabbage contains more than half the daily recommended intake of vitamin C. Not to mention, a cup of cabbage is just 35 calories, which, when combined with its low carb and sugar content, makes the nutritional veggie the ideal diet staple.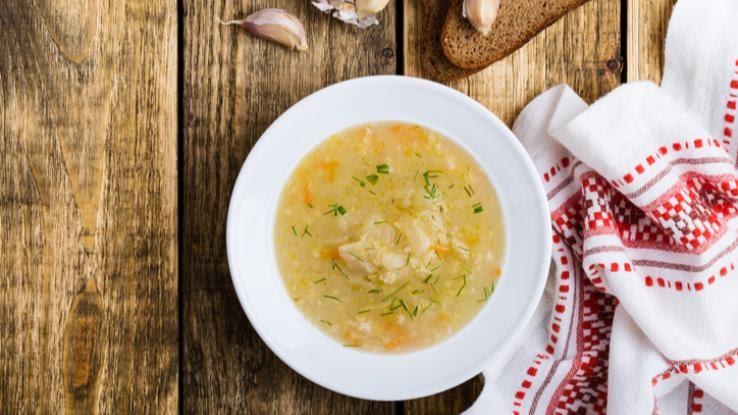 Enter the somewhat infamous cabbage soup diet. Taking place over the course of a week, this diet restricts diners to meals of cabbage soup, fruit, vegetables, brown rice and chicken. It's an excellent option for those who'd like to shed a few pounds quickly, though it may be necessary to supplement the diet with an easily digestible multivitamin. While cooked cabbage soup does provide some life-sustaining vitamins, minerals and macronutrients — you know, protein and carbohydrates — it's not the most wholesome option, hence the need for supplements.
Some of the best vegetables to add to your cabbage and water concoction include kale, collard greens, onions, carrots, and tomatoes. In terms of herbs and spices, a little basil, rosemary, sea salt, black pepper, garlic, and turmeric go a long way. And, luckily, we've rounded up two all-star options, both of which double as cabbage soup diet-friendly recipes and some of the plain best cabbage-centric recipes around.
Classic Cabbage Soup
If you're someone who enjoys maximizing their time, you'll be happy to know that this classic cabbage soup recipe requires very little effort. All the prep and cooking take about 30 to 40 minutes total, leaving you with a lot of time to multitask while things are simmering. And the fanciest kitchenware you'll need is a traditional stainless steel stockpot.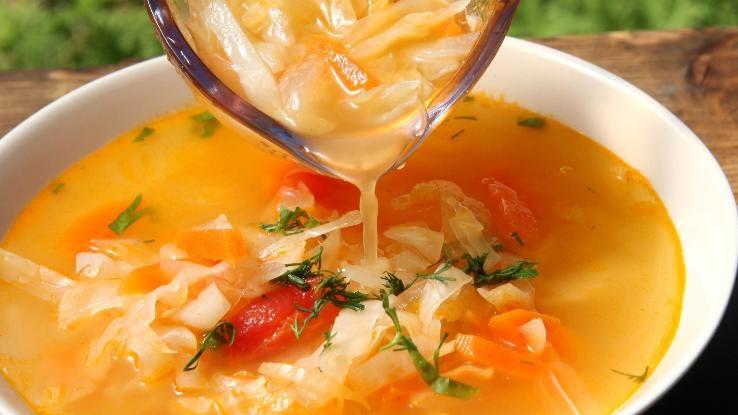 Additionally, this recipe calls for pretty basic ingredients, which means less time spent at the grocery store. So, what will you need? It would be best if you had plenty of green cabbage on hand, but you'll also need a host of other vegetables. Some of the best veggie add-ins include button mushrooms, onions, carrots and green peppers. You'll also want to raid your spice cabinet for garlic, salt and black pepper. Finally, this dish calls for chicken stock — though you can use a vegetable alternative if needed.
Once you've gathered everything, heat a little olive oil in a pan and cook your mushrooms a bit; they'll need a little extra time in the pan than the other ingredients due to their dense nature. Next, add onions and let them come to a golden-brown, caramelized color. Then, it's time for carrots and celery. At this point, you can toss in some green peppers, garlic and additional seasonings as well. After all of that's good to go, it's time for the star attraction: cabbage.
Need some more step-by-step instruction? Be sure to check out Food Network for the full, detailed recipe.
Instant Pot Cabbage Soup
First, you'll need an Instant Pot, which can be used for nearly a dozen different culinary applications, from pressure cooking a delicious cabbage soup to making rice and yogurt. You can even use this handy device to bake foods or saute and steam various veggies. That's a lot of power and usage from one tiny device.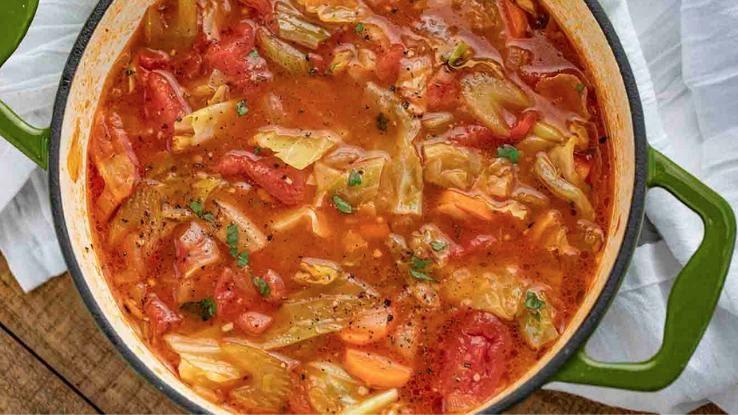 Once you're all set up, we recommend following this delicious recipe from Dinner Then Dessert. Not only does this Instant Pot-friendly recipe reduce the total preparation time, it also makes the cooking process a (relatively hands-free) cinch. All you really need to do to enjoy this dish is gather your ingredients, chop them up, throw them into your Instant Pot, shut the lid, set the timer and wait. Honestly, that neat six-step process is difficult to beat.
The ingredients you'll need for this recipe are nearly identical to those you'd need for the classic option above. However, one notable difference is the addition of thyme, an aromatic evergreen herb with a slightly minty taste. Kind of ironic when you're saving so much time with this recipe…