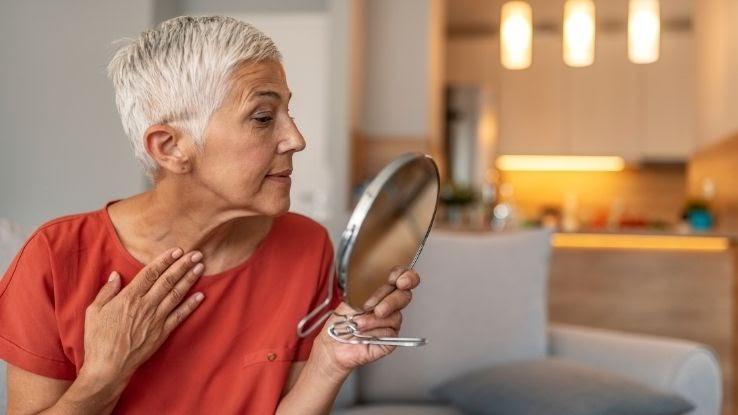 According to health experts, collagen may be the true secret to skin elasticity. Collagen products are typically advertised as having several benefits, including smoother skin — and, in turn, that smooth skin makes for a more youthful complexion. Collagen is produced naturally in your body, and is the result of nutrients combining after you've eaten a food that's high in protein. As we age, our bodies are less able to produce sufficient amounts of collagen naturally — and that's where supplements come in.
What Are the Different Types of Collagen and Their Benefits?
Most commonly, you'll encounter three different types of collagen — aptly named type 1, type 2 and type 3. Each variety has its own health benefits, so, the real question is, which type is best for you?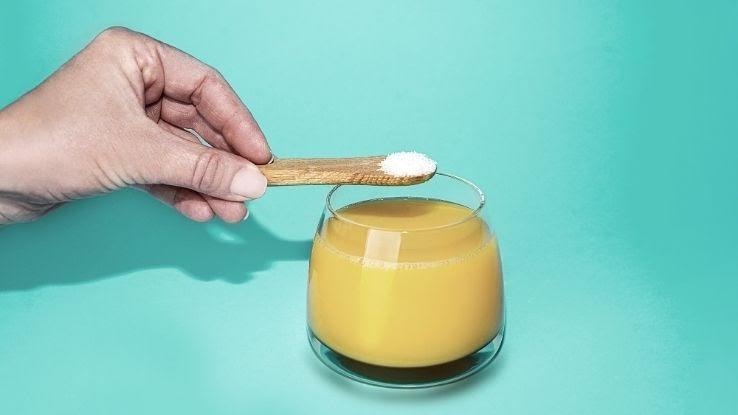 Type 1 makes your nails and hair stronger, all while boosting the strength and health of your muscles and bones. It also contributes to preserving the levels in your skin: After the age of 25, our bodies start to produce lower levels of collagen type 1, which results in thinner hair, nail breakage and skin problems. All of this makes type 1 a must-add to one's diet for anyone in their late 20s.
Type 2 is commonly found in joint health supplements since it strengthens the joints. Additionally, type 2 greatly contributes to the overall health of your skeletal system, which makes it a solid choice for those who live active lifestyles.
Found in the lower part of your body, Type 3 is responsible for healing your gut and taking care of your skin. It's typically found in bone marrow, alongside type 1. While type 1 and type 3 can be taken together, it's recommended to take type 2 separately in order to boost its effectiveness.
Best Value Collagen and Protein Supplements
Endorsed by the one and only Jennifer Aniston as her go-to product, the Vital Proteins Collagen Peptides Powder claims to be a sustainable source of high-quality collagen. It benefits your hair, skin, nails and joints, and even features an ample amount of both hyaluronic acid and vitamin C. Mix 20g of powder into your food or coffee and you're good to go. Best of all, this collagen powder is paleo-friendly, non-GMO, whole30-approved and completely sugar-free, making it the perfect boost for those with dietary restrictions.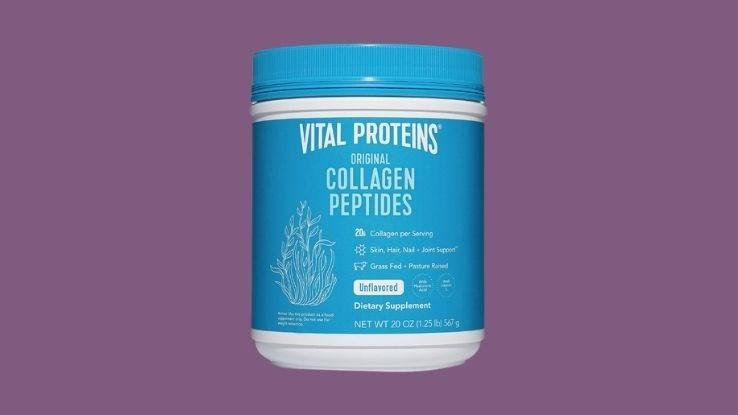 Best Vegan Collagen Supplements
A perfect solution for vegans in need of an extra supplement, Mykind Organics Vegan Collagen Builder is completely organic, and focuses on making your hair, skin and nails strong and healthy. The product also includes polyphenolic pomegranate, which further protects the skin against any UV damage, making it ideal for those who live in a sunny climate. This one is certified USDA organic, GMO-free, gluten-free and vegan. For best results, take two tablets daily.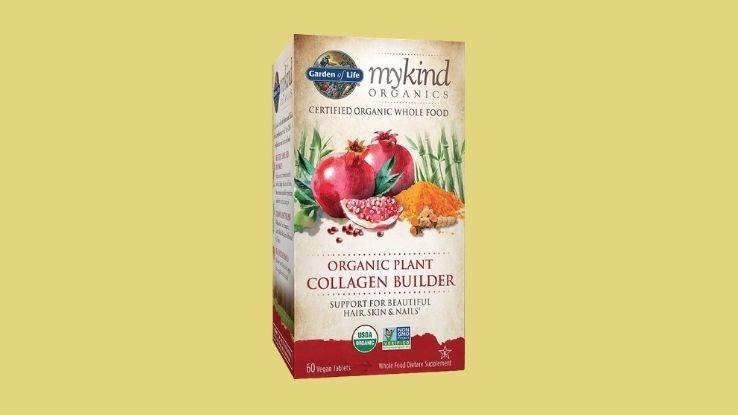 Best Unflavored (and Versatile) Collagen Powder
Sports Research Collagen Peptides Powder focuses on giving you healthy skin and hair as well as bones and joints. Each scoop contains type 1 and type 3 collagen as well as 18 amino acids, all of which are essential for building sufficient protein levels. It's GMO-free as well as keto- and paleo-friendly, making it a versatile daily supplement for sports enthusiasts who follow different diet regimens. Since it's flavorless, the powder can be added to coffee, shakes, or any meal you choose. Additionally, the makers of this supplement are so confident in their product that they off a full refund if customers don't see results in 90 days.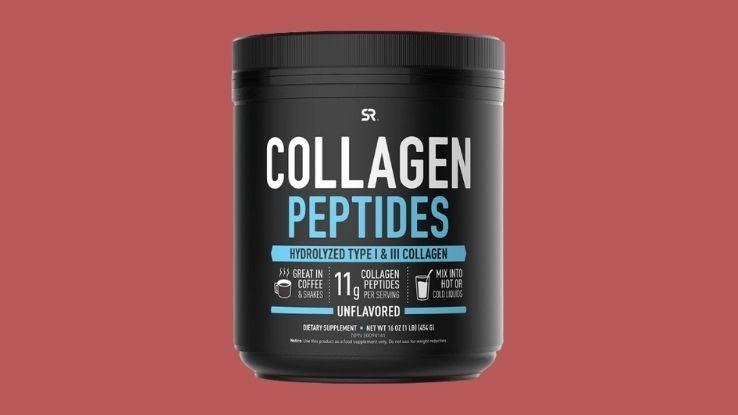 Best Keto-Friendly Collagen Supplement
Orgain Keto Collagen Chocolate Protein Powder with MCT Oil is a perfect choice for those looking for a collagen powder packed with taste. Combining type 1 and 3 collagen, as well as protein, it is ideal for ketogenic dieters looking to raise their energy levels. It also contains 5g of MCT oil per serving — a.k.a. a keto-friendly ratio of fat and protein. All of that and it supports healthy hair, nails, bones and skin. Best of all, this chocolate-flavored powder is the perfect add-in for any morning smoothie or shake.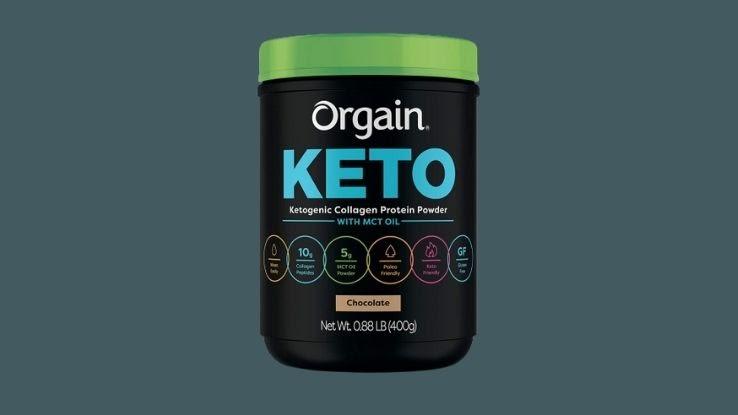 Best Multi-Collagen Supplement and Tablet
RichBlends Multi Collagen Peptides contains all the essentials, which means you'll end up with healthy joints, glowing skin, and stronger nails and hair. RichBlends Collagen Peptides come in pills rather than powder, and those pills are enhanced with DigeSE, which allows for quicker absorption. The one drawback? You have to take three pills daily, though you can choose to take them all in one go or spread them out. This product is GMO-free, gluten-free and dairy-free — and, for what it's worth, the company claims their pills offer the highest dosage of collagen on the market.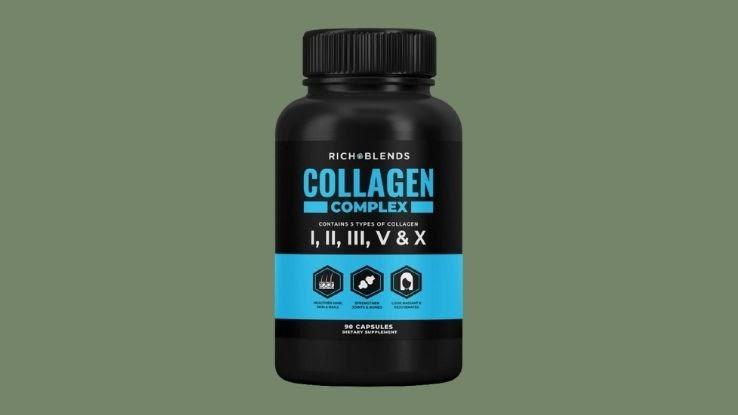 Advertiser Disclosure: When you purchase through links on our site, we may earn an affiliate commission.