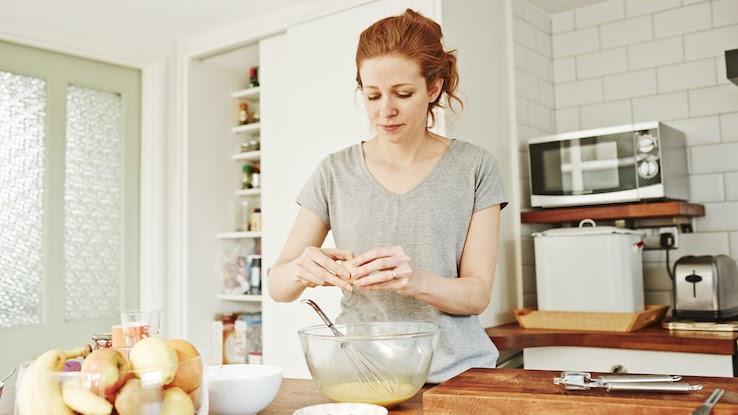 Low-Carb Living: Basic Crustless Quiche Recipes to Savor
Carbs may be delicious, but, depending on your health status and any conditions you may have, they may not be the most nourishing (or healthy) macronutrients for you to eat. However, that doesn't mean you can't enjoy your favorite typically higher-carb foods — it just means you need a bit of creativity and a few tips and tricks for making modifications. That's especially true when it comes to a classic breakfast favorite: quiche.
Traditional quiche begins with a pie crust as its base, which isn't ideal if you're limiting carbs. But, by removing the crust — or using some delicious, low-carb substitutes — you can still enjoy the delicate egg and zesty ingredient combinations that make this dish so versatile. Start diversifying your low-carb breakfast menu (or even your evening meals) with these easy crustless quiche recipes.
Crustless Vegetable Quiche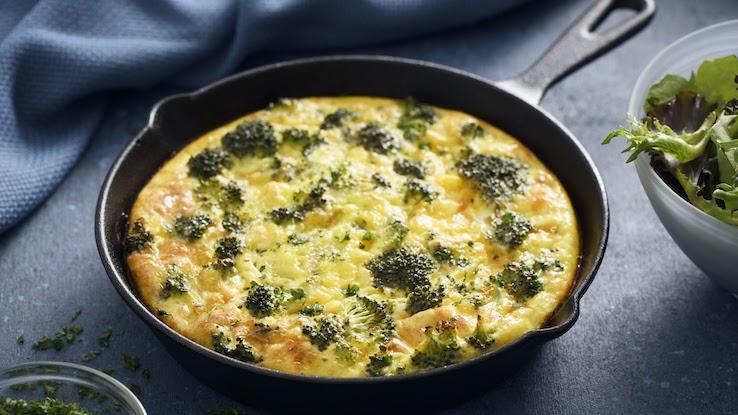 Starting the day with an array of healthy vegetables — plus the protein from eggs — on your plate is never a bad idea. That's why this crustless vegetable quiche is such a nice option: You get great flavors and all the nutritional benefits of whatever veggies you add. Plus, it's vegetarian friendly. Even if you're not fully vegetarian, there are some great reasons to try this quiche; forgoing meat once in a while and upping your consumption of fresh produce can improve your cholesterol levels, for one.
This recipe from Food.com calls for broccoli, red pepper and zucchini, though you can swap them out for other vegetables if you prefer. Mushrooms, asparagus and tomatoes are tasty options as well. All are great sources of different vitamins, minerals and fiber. Add the cheese of your choice and some salt and pepper or other spices for an easy way to change up the flavor profile.
Crustless Quiche Lorraine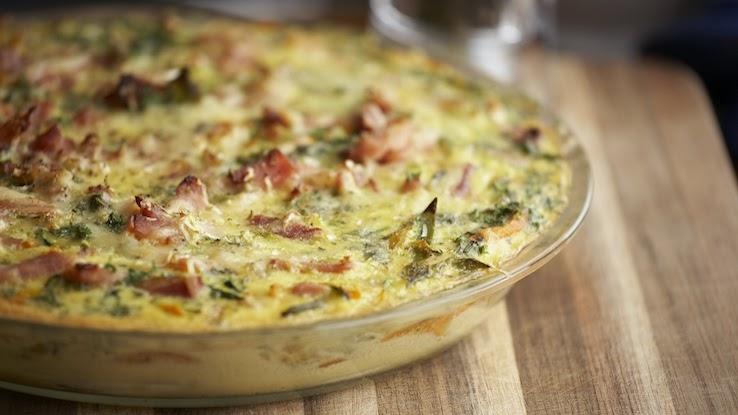 Quiche Lorraine might be one of the most classic (and best-known) recipes for this dish — and it's just as delicious without the crust. If you're looking for a keto-friendly breakfast dish that helps you reach your daily protein goals, this crustless quiche Lorraine, also from Food.com, is a top option.
Generally, people who follow the ketogenic diet get about 75% of their daily calories from fat, 20-30% from protein and around 5% from carbs. This recipe gets its fat and protein from the eggs, bacon and Swiss cheese you'll use. If you want to add a vegetable for extra flavor and nutrients, try spinach; it's relatively low in carbs but packed with healthy vitamins A and K.
Bacon Cheeseburger Keto Breakfast Quiche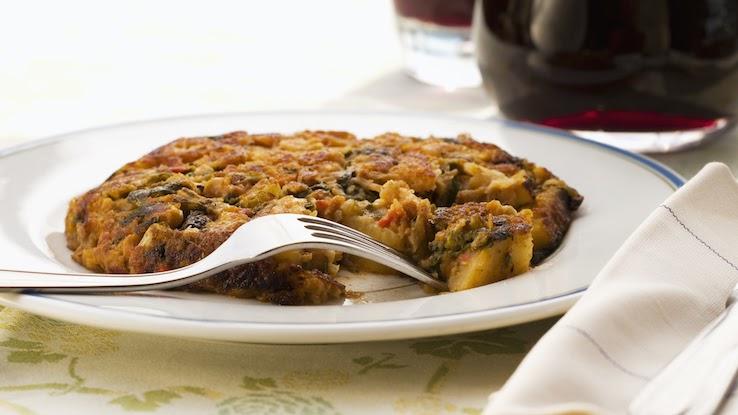 Looking for more crustless quiche options that work just as well for dinners as they do your morning meals? You'll want to try this bacon cheeseburger keto quiche from Kalyn's Kitchen. It satisfies keto fat and protein requirements thanks to its ground beef, bacon, eggs and the cheese of your choice (we recommend sharp cheddar). For a little bit of low-carb veggie crunch, add a handful of green onions and pickles into the mix too — yes, pickles in crustless quiche. They really do elevate this dish with their crunch and zesty tang.
Spicy Southwest Crustless Quiche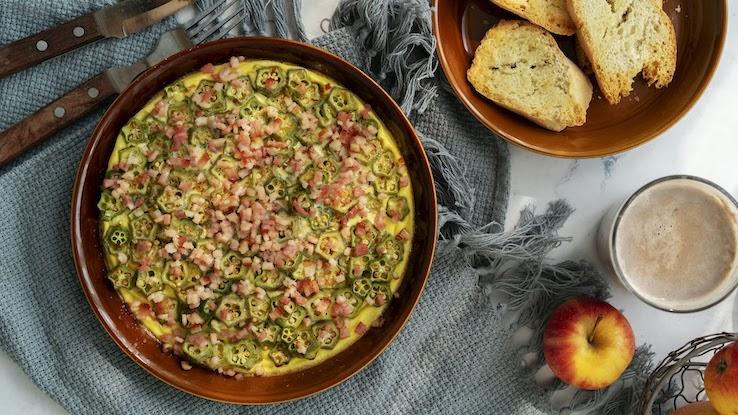 For those on the keto diet who also like a little kick to their meals, this spicy Southwest crustless quiche from the folks at Wisconsin Cheese will definitely satisfy any flavor cravings. It's packed full of fat and protein thanks to its eggs, heavy whipping cream, milk and pork sausage. Add some jalapenos, green peppers and pepper jack cheese to crank up the spice level.
As with most of the quiche dishes in this list, you'll cook this in a greased pie dish at 350 degrees Fahrenheit until the edges are golden brown and the center of the quiche no longer looks runny or jiggly. It may take about 45 minutes to achieve the right cooked consistency, and you can also tell the quiche is done — as with many baked treats — when a knife inserted into the center comes out clean. Let the quiche stand for about 10 minutes to fully firm up before slicing into it.
Vegan Crustless Quiche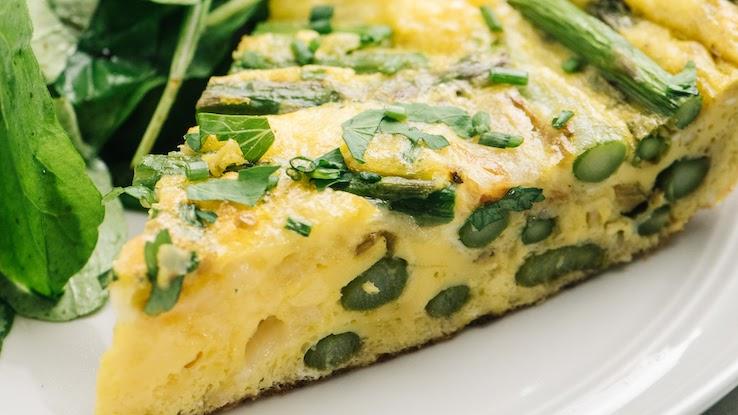 This one is a bit of a surprise — a unique and flavorful surprise. You already know quiche is an egg dish, and eggs aren't vegan. So you might also be wondering how a vegan version could exist. In showcasing some true culinary creativity, this vegan crustless quiche from The Spruce Eats utilizes tofu, dairy-free crumbled cheese, soy or almond milk, nutritional yeast, ground cashews and dairy-free cream cheese.
The result is a smooth, authentic crustless quiche that's perfect for people who eat a plant-based diet or those who are allergic to eggs. In addition to its healthful egg-free base, it's got asparagus, garlic and turmeric to spice things up just right. You can always add or substitute your preference for other veggies as well; consider using what's in season to enjoy them at their peak of freshness.
Kale and Feta Crustless Quiche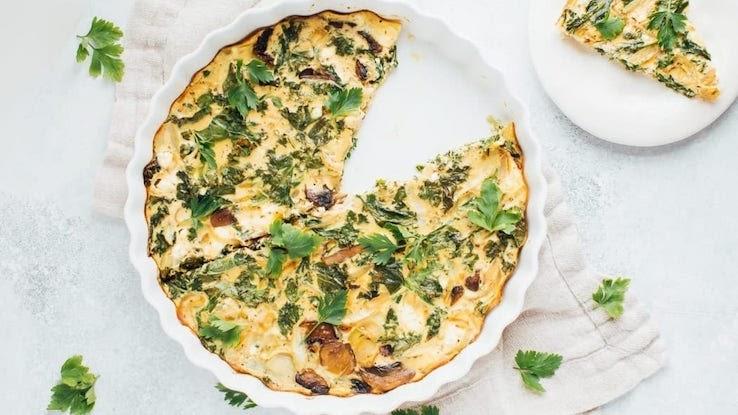 Eating Bird Food's kale and feta crustless quiche recipe is an easy yet flavorful low-carb meal that makes for not only a delicious breakfast but also an ideal main course for lunch or dinner. Simply pair a slice with a cup of soup or a salad to create a well-rounded meal. As an added bonus, this recipe is a little different from other basic crustless quiches, which can keep your taste buds on their toes while giving you a nutrient boost at the same time.
Aside from the kale, feta and eggs — its star ingredients — this recipe uses coconut oil, almond milk, mushrooms, garlic, nutmeg and parsley. And here's an interesting tidbit of information about kale: It's a superfood that's chock-full of vitamins and minerals — but that's also low in calories and carbs.
Resource Links:
https://nutritiondata.self.com/facts/vegetables-and-vegetable-products/2626/2
https://www.mayoclinichealthsystem.org/hometown-health/speaking-of-health/the-many-types-and-health-benefits-of-kale