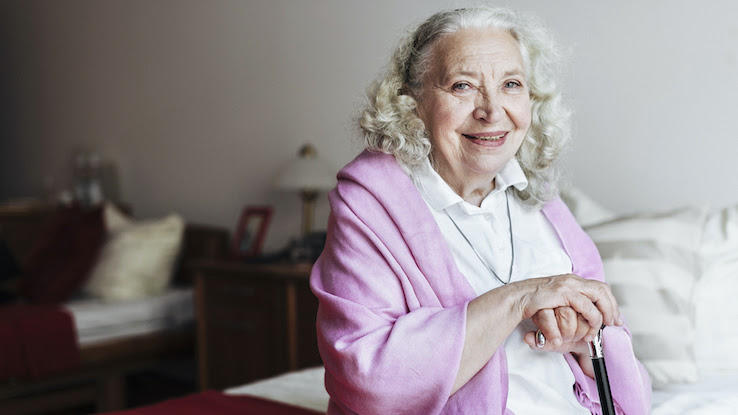 As you age, you'll likely find it important to maintain your independence. Unsurprisingly, many older adults have this desire. Instead of living with a family member or at an assisted living facility, you might want to stay in your own home. While that's a completely reasonable request, it's also important to recognize the health risks and hazards that come along with getting older.
If you live alone, certain safety measures are worthwhile investments, especially since a bad fall can be a matter of life or death if no one else is with you. To maintain your independence safely, you might consider a safety alert device or system.
One of the most popular is Life Alert, a brand name you might recognize, but that's just one of the many devices that can provide you with rapid assistance. Here, we'll take a look at the importance of these medical emergency alert systems and highlight a few of the best products on the market today.
What Is a Safety Alert System?
As you may know, safety alert systems assist older adults and people with disabilities as well as other individuals who may have health or safety concerns. In an emergency situation — medical or otherwise — these systems send a signal to emergency medical staff, all at the touch of a button (or at the sound of voice command). Additionally, some of these alert systems can ping family members or caregivers if you require their assistance. Without a doubt, medical emergency systems are lifesavers, especially if you can't access a phone mid-emergency.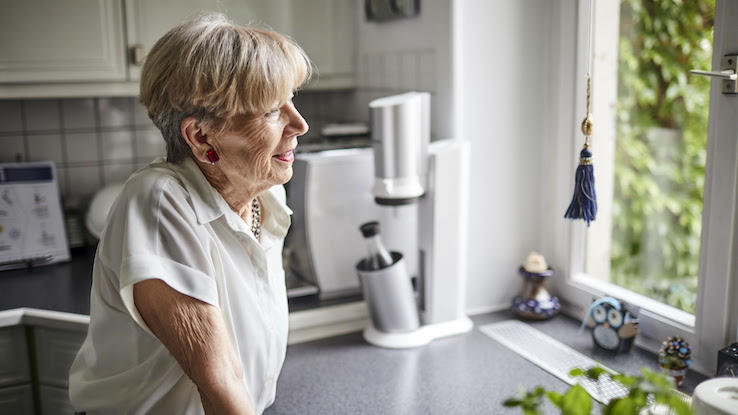 Traditionally, these systems send out alerts at the touch of a button, but, these days, certain systems rely on voice commands or sensors, which makes them even more reliable and efficient in the event of an emergency. Do you have a home security system? Well, medical emergency systems are a lot like that, but, instead of securing your home, these products keep you safe.
No matter your setup, there's a medical emergency system that will suit you. Some function via a landline, while others utilize WiFi or a cellular connection. In the event of an emergency, your system will connect you with one of your system's monitoring agents. While on speakerphone, you'll describe your incident to the monitoring agent, who will then determine what kind of help to send. If there isn't a monitoring agent available when you ping them, general emergency services will be sent to your home immediately.
The Different Types of Safety Alert Systems
When searching for the safety alert system that's right for you, you'll notice that there are two primary types of these products — stationary, in-home safety alert systems and mobile safety alert systems. The first often come with an emergency-response button as well as a base station that features a speakerphone setting. If needed, you press the alert button for assistance to be connected to a monitoring agent. In most cases, these systems rely on either landline or cellular connections.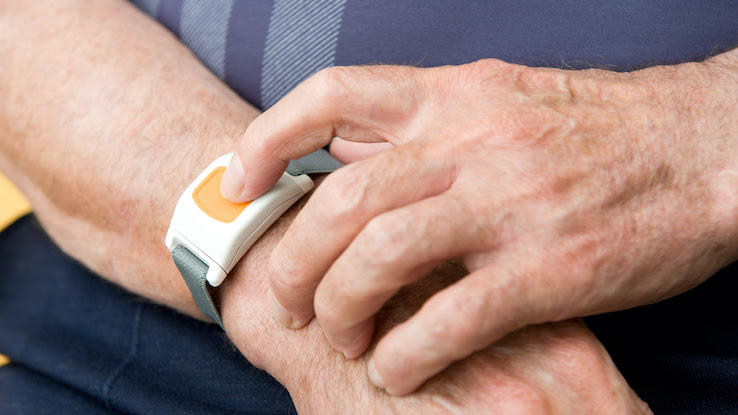 Mobile safety alert systems, on the other hand, are perhaps less traditional, but increasingly popular in today's tech-forward world. Using WiFi or a cellular connection, these devices are often equipped with a global positioning system (GPS) that will lock onto your location. By utilizing GPS, these systems allow you to receive emergency services from virtually anywhere. Additionally, you can set up text-message alert options, which may be more efficient in particular situations. Other great features that are often offered by these mobile systems include heart-rate monitoring, medication reminders, a built-in pedometer, and, in some cases, motion-sensing tech that can detect a fall.
All of these systems come along with monthly subscription fees. Depending on how many features you want, the pricing will fluctuate. In most cases, these systems will monitor your safety 24/7, so you can rest assured.
Finally, if you're looking to alert loved ones when there's an emergency, bluetooth-reliant safety alert systems can pair with your smartphone, allowing you to reach out with ease. However, these devices usually don't allow you to connect with monitoring agents.
Life Alert and 5 Other Top Safety Alert Systems
Medical Guardian provides both in-home and mobile options. The at-home system, which comes in a few model variations, relies on either a landline or cellular connection. Equipped with a wearable button, you'll have to stay within 350 feet of the (mobile) base that comes with the system. However, the company also offers a more portable option; the Freedom Guardian is a life-alert smartwatch equipped with both an emergency-help button and health monitoring features. Finally, there's the Active Guardian, a wearable GPS device with a two-way speaker that connects to monitoring agents using WiFi.
Bay Alarm Medical offers both in-home and mobile devices as well. The in-home option relies on either a landline or cellular connection. But, unlike other products, this one doesn't use your cell phone service provider; instead, the company provides that service. The mobile options come in a few varieties, including a wearable help button, a smartwatch and an in-car alert system. Both the wearable button and smartwatch versions don't require a clunky base to connect to monitoring agents, making them convenient options.
GetSafe's in-home safety alert system is voice activated, which means you don't need to wear an emergency-alert button. While it does come with standard wall buttons, the voice-activated wall buttons are the real selling point; if you call out, one of these wall buttons will register your voice and connect you with a monitoring agent.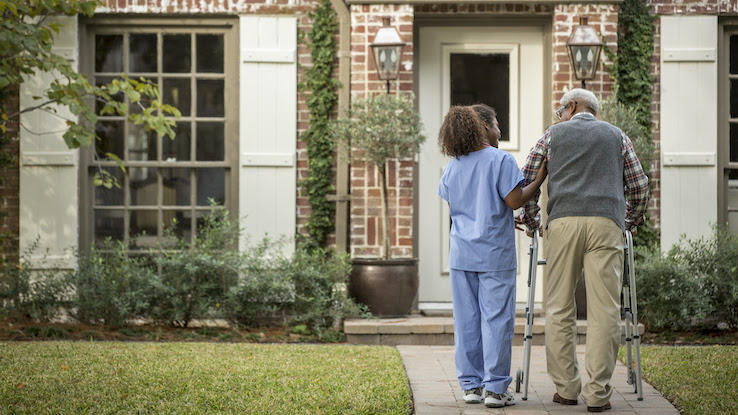 Life Alert is one of the industry's pioneers. In the 1980s and '90s, the "Help, I've fallen and I can't get up" catchphrase made Life Alert a household name. Ever reliable, the company remains popular today, offering wall buttons, wearable buttons and special cellphone buttons that utilize GPS to contact monitoring agents if you're on the go during an emergency.
WellBe HandsFree Health is great for both at-home and on-the-go safety and offers some of the most innovative technology in this space. Its voice-enabled, virtual health assistant Smart Speaker and Smartwatch are both 4G enabled, which means you can make emergency calls around the clock with ease. Additionally, the assistive system can remind you to take your medication, refill your prescriptions, or head to an appointment. As an added bonus, it can also notify your caregiver.
Aloe Health Care, like many of its competitors, offers both in-home and mobile systems. The in-home system comes with a wearable button and relies on either a landline or WiFi connection. The mobile version connects to the 4G network, allowing you to call for help from virtually anywhere. Aloe Health Care also offers a bunch of great add-on features. The Total Care package, for example, comes with an auto-fall detection as well as two help buttons. Best of all, the company has a "Caregiver" app, which allows caregivers to connect with the system's hub remotely in order to receive real-time updates. On your end, the app can ping your primary caregiver (or all your caregivers) during non-emergency situations.