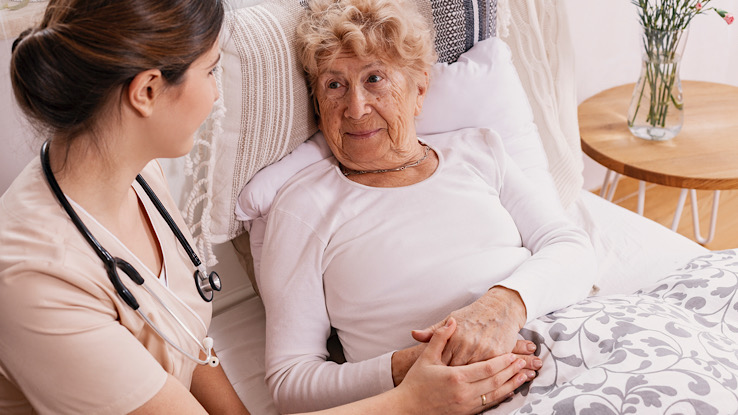 Death doulas are emerging as an important new form of caregiving in the world — with countries like the United States (US), Canada, the United Kingdom (UK), and Australia leading the way. These professionals provide care and comfort to people nearing the end of life and to their loved ones.
In the US, where more and more people are now dying at home rather than in hospitals, this healthcare service is becoming increasingly necessary. Since starting in 2018, the National End-of-Life Doula Alliance has seen a surge in membership numbers, with over 1,300 doulas now registered across the country.
But what exactly does a death doula do, and when is it helpful to have one? This article provides valuable information and tips for anyone interested in learning more about this critical role.
Origins of the Term "Death Doula"
The term "doula" comes from the ancient Greek word for "woman's servant." It became popular by the natural birth movement of the 1970s to refer to lay-trained women who provide physical, emotional, and informational support to mothers during pregnancy, birth, and the postpartum period. However, the term now includes anyone who offers people support during a significant life transition, including the transition from life to death.
This development is part of the so-called "death positivity movement" gaining momentum in the US and other countries in recent years. The movement encourages open discussion about death and dying to destigmatize these topics. It also helps people constructively understand and cope with their mortality. In this context, death doulas, also known as "end-of-life doulas," offer an important new service to those facing a terminal illness or the death of a loved one.
What Services Do End-of-Life Doulas Provide?
Unlike hospice workers, end-of-life doulas are not medical professionals and cannot provide medical care or advice. Instead, their role is to provide practical, emotional, and spiritual support to people nearing the end of their lives. They often work with the dying person and their relatives and friends, helping them prepare for the death emotionally and practically. A 2018 systematic review of articles describing the role of a death doula in the context of end-of-life care described the role as similar to that of "an eldest daughter" or palliative care nurse.
Overview of the Range of Services
While there is no generally agreed-upon description of this role, there are tasks that death doulas typically perform, such as:
Offering companionship and emotional support
Reducing loneliness and feelings of isolation
Helping to create a peaceful and comfortable environment
Providing guidance on end-of-life care options
Assisting with practical tasks such as making funeral arrangements
Sharing resources and information on grief and bereavement
Providing spiritual support, religious and otherwise
Concerning the spiritual aspect of their work, death doulas are trained to help people of all faiths and those without religious beliefs, providing support in a way that is respectful of each individual's beliefs, worldviews, and needs. They may also work alongside faith leaders such as priests, ministers, imams, or rabbis to provide a safe space for spiritual reflection.
8 Key Characteristics of the Role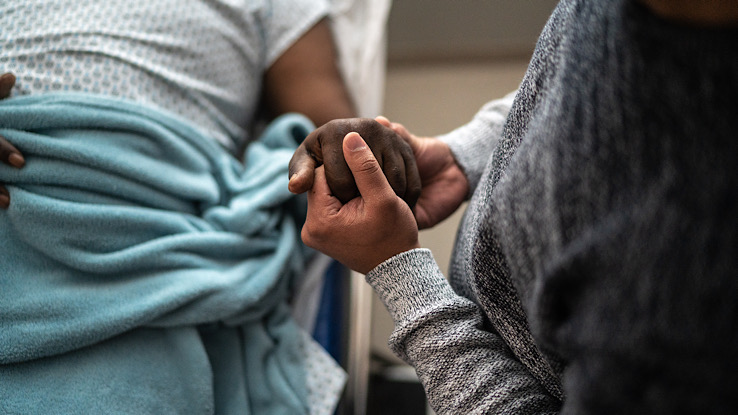 Despite the lack of a formal definition, certain characteristics are essential to the role of a death doula. A 2020 study reviewed the end-of-life doula role of care from four countries and identified the following eight key descriptors:
Support — encompassing practical, emotional, physical, and spiritual domains
Education — offering resources and information aimed at "naturalizing" the dying process
Empowerment — supporting individuals' and families' autonomy and agency
Companionship — listening, being present, and "holding space"
Advocacy — enhancing the voice of individuals and families
Coordination — organizing and connecting individuals and families with services and resources
Mediation — navigating through various end-of-life processes and relationship issues
Planning — facilitating conversations about care options, legal planning, and after-death wishes.
Training and Education
The role of a death doula in end-of-life care has not yet been fully realized and defined. There remains a lack of formalized training for this emerging role in the informal caregiving space. Furthermore, there is no universally recognized local, regional or federal certification process for people wishing to become a death doula.
In the US, training programs are available from different institutions and organizations, including:
These training programs typically involve a mix of online and in-person components as well as theoretical and practical elements, spanning anything from a few days to several months.
When Is It Helpful To Have a Death Doula?
Whether you are facing a terminal illness yourself or are caring for a dying loved one — you may wonder if it is beneficial to have a death doula by your side and at what point they might be most helpful.
Ultimately, the answer to this question is a personal one that depends on your specific circumstances and needs. But there are potential reasons you may want to consider enlisting the support of an end-of-life doula in this challenging time.
One reason is that, as the dying process can be long and complex, it's essential to have someone with you who can offer companionship, emotional support, and practical guidance beyond what family and friends can provide. With this extra element of support, you and your loved ones may feel more confident and capable of navigating the challenges of a terminal illness.
Moreover, having a death doula come to your home —especially after long periods of hospitalization — can help you reestablish domestic life as your center of identity and care. This reduces the risk of emotional overreliance on doctors and the medical system and can promote a greater sense of empowerment, normalcy, and self-agency when making end-of-life decisions.
And finally, a death doula can play a crucial role in coordinating and organizing the various services and resources required during the end-of-life process. This includes everything from connecting you with palliative care and hospice services to ensuring your legal documents are in order. This can free up valuable time and energy for you and your family to focus on spending quality time together.
How To Find the Right End-of-Life Doula for Your Needs
When it comes to finding an end-of-life doula, the most important thing is to make sure you choose someone you feel comfortable with and who can provide the specific type of support you need.
There are a few different ways to go about finding a death doula. One option is to ask your doctor, hospice nurse, or social worker for a referral. Another is to search online databases like the International End-of-Life Doula Association's directory.
You can also reach out to doula training programs in your area to see if they have any graduates who are currently accepting clients.
Once you have a few names to choose from, it's good to interview each potential doula over the phone or in-person to get a sense of their experience, training, and approach.
And last but not least, don't forget to trust your gut. The most important thing is finding someone you feel comfortable with and who you believe will be a supportive and helpful presence during this significant time in your life.
Resource Links: