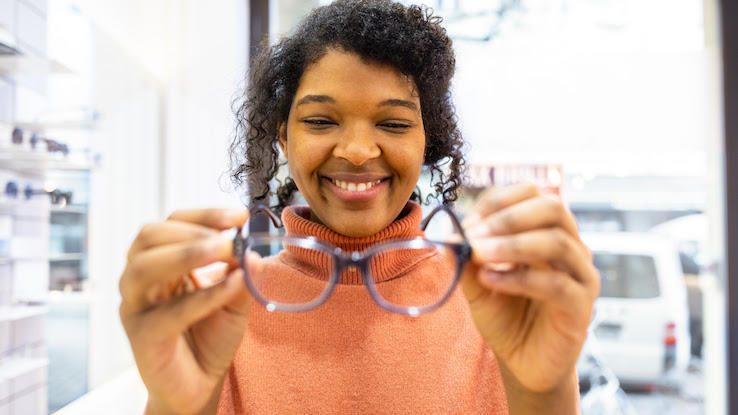 If you wear prescription eyeglasses, you likely know how expensive it can be to afford new lenses and frames, especially if you don't have great coverage through your health-insurance provider. Thankfully, an abundance of eyeglasses retailers have launched all-online options, making the process not only more convenient but more affordable.
While you likely know that popular retailers like Warby Parker and Felix Gray offer stylish, high quality frames, you may be surprised to find out that these stores offer reasonable, all-inclusive pricing. So, whether you're looking to schedule an eye exam or try on frames from the comfort of home, take a look at some of these great online retailers before you buy your next pair of glasses.
Try On Frames at Home with Warby Parker
Warby Parker is certainly one of the best-known online retailers for eyeglasses, but, these days, they offer prescription sunglasses and contacts as well. Best of all, you can choose five frames to try on at home before settling on the pair you want. On Warby Parker's website, you can filter the frames by color, fit, shape and material; if you need some pointers, the retailer also provides a quiz to help you find the styles that best suit you. Have the Warby Parker app? You can virtually try frames on using your smartphone's camera.
Of course, Warby Parker also has some brick-and-mortar locations through the U.S., so if you really prefer the in-person experience — or need your frames adjusted in the future — the brand may be a solid, multifaceted option. In fact, the in-person locations often offer on-site vision tests, which means you can get your latest prescription and measurements before trying on some new frames.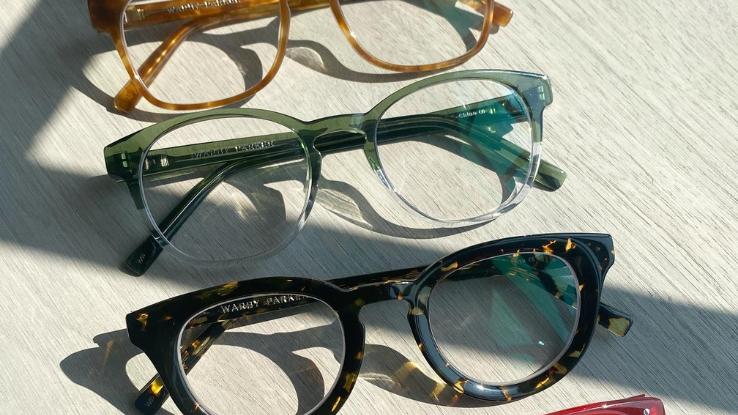 All frames start at just $95, though you can upgrade them with optional features, such as progressive lenses. If you have coverage through United Healthcare, Warby Parker is actually an in-network option, but other providers will likely reimburse you if you file a claim. Additionally, this retailer accepts Flexible Spending Accounts (FSA) or Health Spending Accounts (HSA) to pay for frames.
Another perk? Warby Parker allows you to return your frames for up to 30 days, allowing for both full refunds or exchanges. And, if you scratch your lenses within the first year of owning them, the retailer will replace them, no questions asked.
Zenni Optical Offers a Virtual Try-On Feature for Lenses
Online retailer Zenni Optical is committed to making prescription glasses affordable. Although the brand doesn't carry so-called "designer" frames, its offerings are designer-inspired and come in a variety of shapes and colors. How affordable are these glasses? Most frames range between $6.95–45.95, which is quite the deal.
However, Zenni Optical doesn't provide refunds for returns; instead, you'll get store credit. While Zenni doesn't accept insurance — you'll have to submit your receipt to your provider for reimbursement — it does accept FSA and HSA payments.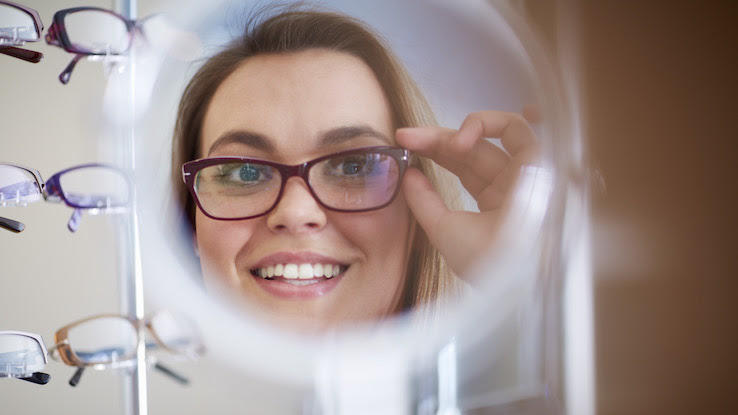 One of Zenni's coolest features is the virtual try-on option. Head over to the retailer's website, upload a video of yourself, and then get treated to a 180-degree look at how various frames look on you. Once you've found a winning pair, you can upgrade your lenses with options like transition lenses or anti-reflective and anti-fog coatings. While those add-ins could drive the price up to around $170 (depending on the base cost of the frame), Zenni Optical is still an incredibly affordable retailer.
Fill New Prescriptions on Existing Frames with Lensabl
While Lensabl offers some new frames, the retailer specializes in filling prescriptions on your preexisting frames, so if you like your glasses, but just need an updated prescription, Lensabl might be a great fit. Basic lenses start at just $77, though the price might increase if you have a particularly high prescription or if you want bifocal lenses.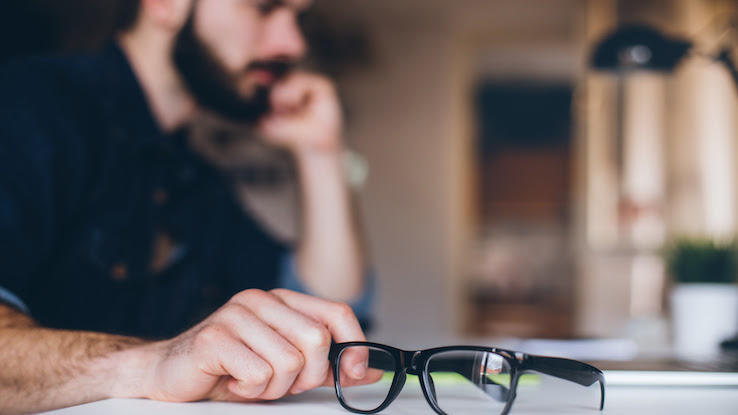 The brand covers any scratches or coating defects for up to 90 days, but for just $10 you can opt into an extended warranty, which provides nine additional months of coverage. Unfortunately, there's no return policy — unless there's a problem with the prescription itself, but, even then, you only have 30 days to reach out. Nonetheless, Lensabl is an affordable, convenient option.
Eyeconic Accepts Certain Insurance Coverage
Nonprofit organization VSP actually founded Eyeconic to encourage people to take their eye health more seriously. The brand offers over 1,500 frames with prices starting at $49. The most expensive frames can cost around $739 if you opt for designer frames and add-on features. Much like Warby Parker and Zenni, Eyeconic offers a virtual try-on feature, so that you can get a sense of how the glasses will look before you hit "purchase."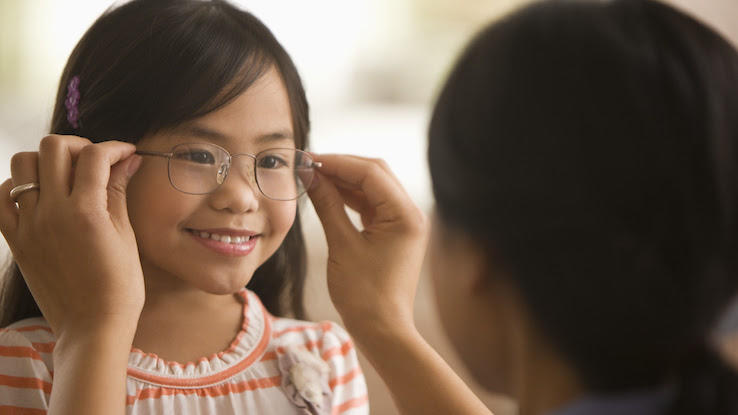 While many online eyeglasses retailers do not accept insurance directly, Eyeconic stands out from the competition. Obviously, the brand accepts VSP, but Eyeconic also accepts MetLife and Cigna Vision insurance. Once you receive your frames, you'll have 60 days to decide whether or not you want to return your glasses for a full refund — no questions asked. Another great perk? If your prescription changes within six months of purchasing your glasses, Eyeconic will exchange them for a pair with the more up-to-date prescription.
Felix Gray Features Blue Light-Filtering Glasses
Felix Gray is another popular online retailer — and one that's best-known for its blue light-filtering glasses. As you may know, daylight is our main source of blue light; it helps us regulate our circadian rhythms, makes us more alert, elevates our cognitive function, and promotes good recall. However, human-made objects — including LED lights and display screens on flat-screen TVs, computers and smartphones — emit blue light, too.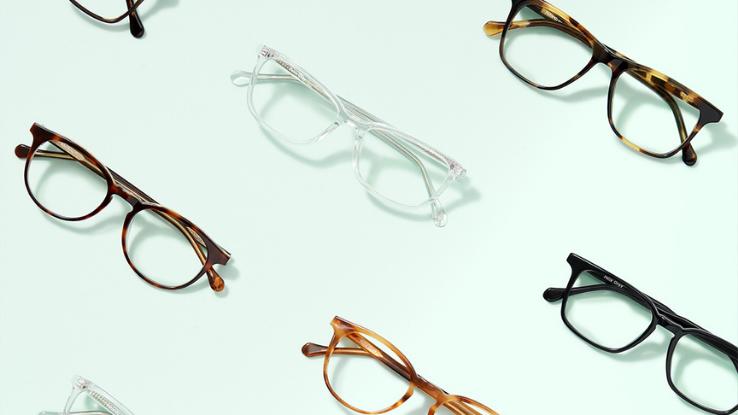 While these devices emit just a fraction of the blue light emitted by the sun, researchers have found that prolonged exposure to blue light, especially at night, can have adverse effects on your health, and is linked to eye strain, migraines and difficulty sleeping. As a result, many folks are trying out blue light-filtering glasses — and Felix Gray offers some of the best.
Although Felix Gray offers a limited selection of frames compared to other retailers, the options are sleek and stylish. If you're dissatisfied for any reason, you can return your frames without any sort of hassle. Additionally, Felix Gray accepts FSA and HSA cards, allowing you to purchase eyeglasses or sunglasses without breaking the bank.
DIFF Eyewear Offers Eyeglasses — and the Retailer Funds Care
DIFF Eyewear is another great online retailer, especially if you need new glasses ASAP. Orders ship within 24 to 48 hours, which means you'll likely receive your new frames within a week. Although DIFF doesn't carry name-brand glasses, the frames are designer-inspired, so you're sure to find a style that suits you. Additionally, the retailer allows you to upgrade your lenses, so if you want photochromic or thinner lenses, look no further.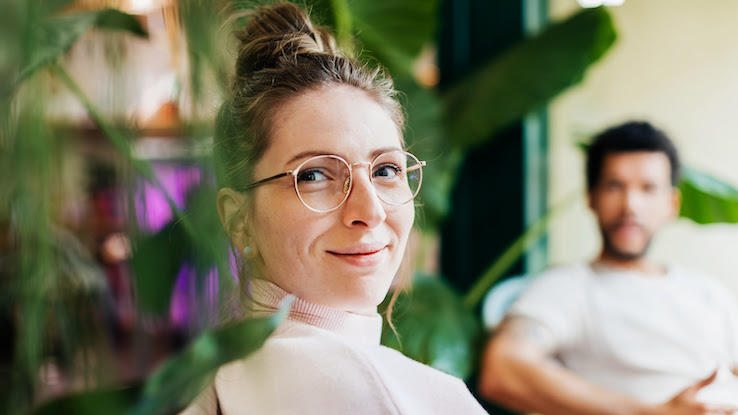 But what really separates DIFF from other retailers is the brand's commitment to supporting folks who might not have access to glasses or eye care. By partnering with Sightsavers, an international organization that provides vision care to people all over the world, DIFF has pledged to raise funds for eye exams, surgeries, glasses, medicine, and more with each sale. That said, your purchase will help someone else access eye care, too.