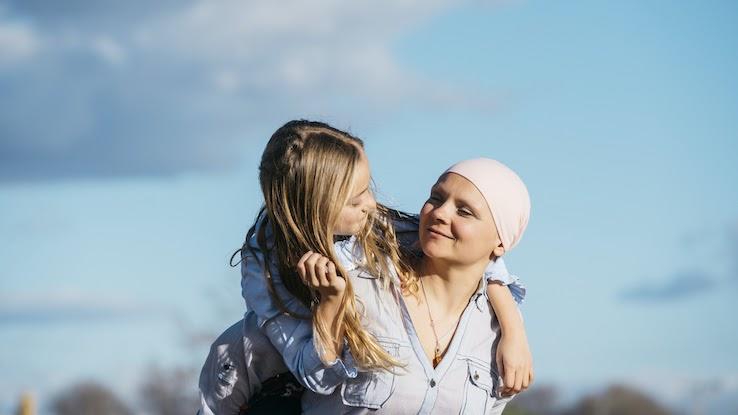 Nearly 2 million American adults each year are diagnosed with cancer. If you receive a diagnosis, your schedule can quickly start to fill up with doctor's appointments, medical procedures and pharmacy visits. Creating a checklist of things to do can help keep you busy and feeling more in control. But acknowledging the effects a cancer diagnosis can have on your emotions — and healthily managing those emotions — is just as important.
Doctors and psychologists now recognize that healing improves after a diagnosis when both our physical and emotional needs are met, says Niki Barr, Ph.D., a psychotherapist at the Center for Cancer and Blood Disorders in Texas, who consults with medical doctors, extended families and caregivers about emotionally coping with a cancer diagnosis.
Learning you have cancer is a stressful experience, and it's important to acknowledge and cope with that stress. Fully understanding how your emotional needs can change after you receive a cancer diagnosis can go a long way in helping you and your family heal. The tips here can help you support your mental health as you navigate your diagnosis and treatment.
Tips to Help You Tend to Your Emotional Wellbeing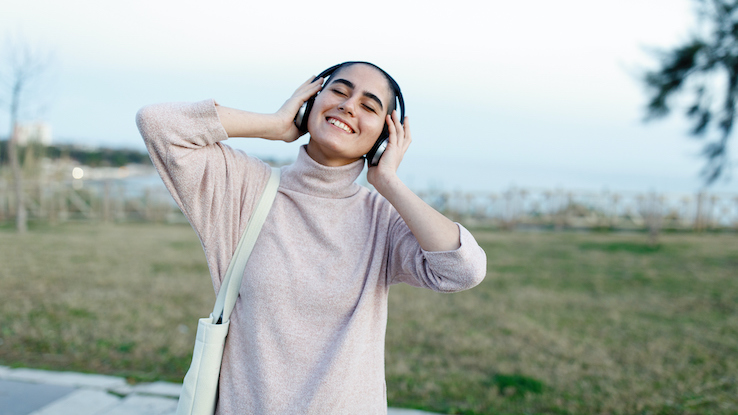 Upon hearing your diagnosis, you might experience grief, fear or even a feeling of denial until some time has passed. "These are all normal and emotionally healthy responses, but it's all too easy to spiral out of control with fear in the beginning," says Barr. Fortunately, these tips can help you manage the anxiety and fear that come along with learning about a cancer diagnosis.
Lessen the Impact of Anxious Thoughts
Start by writing your thoughts down on note cards or in a journal. Identify the first one that's leading you to feel uneasy. For example, you might write down something like "I'm afraid of my hair falling out." Then, move on to the subsequent fear and write it down. That might be something like "People will treat me differently if they see I have cancer."
When you've identified most of your anxious thoughts, go back to the first one and write something new on the card that can help ease your stress. It should be a thought that's confident and empowering. For example, suppose you're worried about your hair falling out. In that case, a positive view could be: "I've been looking forward to getting a new hairstyle anyway." When you're feeling nervous, read the more positive strategies, says Barr.
Work On Your Internal Dialogue
It can also help to defuse all those "What if?" questions you might ask yourself, such as "What if my cancer has spread?" or "What if the treatment doesn't work?" One scary question tends to lead to another and often turns into full-fledged anxiety. Try to focus on those things you have the power to improve on your own. The next time you start asking yourself the what-ifs, substitute the upsetting ideas with this one: "Is this thought helping me or hurting me?" You can also ask, "Is this thought moving me forward or backward?" Your answers might surprise you, and they can help you move away from the thoughts that are holding you back.
Get Grounded
Interrupting periods of anxiety by focusing on small details around you can help you shift your perspective away from negativity and towards the present moment. "Look at the beautiful color of the walls in the room you're in; look at the person you're talking to, the clothes [they're] wearing," Barr suggests. Becoming very present and focused on physical details nearby helps soothe sudden anxious thoughts. Turn your focus towards absorbing the colors, smells, people and each new sound around you. Build those sensations up very clearly in your mind. You can use this technique as a distraction tool the next time you're waiting for a medical procedure or want a diversion from your thoughts.
Meditate to Music
Research shows that 15 to 30 minutes of both guided imagery and soothing tunes can alleviate deep feelings of stress about a cancer diagnosis. The Cancer Treatment Centers of America (CTCA) reviewed 30 clinical cancer trials that analyzed more than 1,890 cancer patients. They found that music therapy can have a beneficial effect on anxiety, pain, mood, quality of life, heart rate, respiratory rate and blood pressure.
The CTCA also offers many classes and therapies to help people relax, reduce stress and improve their quality of life as part of an extensive mind-body medicine program. Many centers provide calming background music during healing therapies.
What Are Your Next Steps?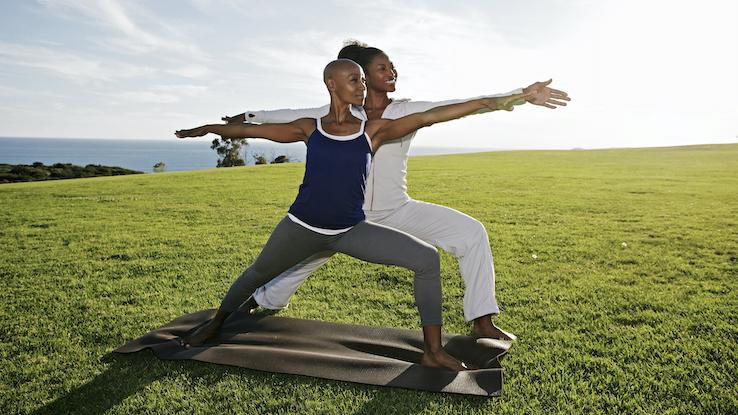 You have a cancer diagnosis: Now what? Learning how to clear your mind and focus on positive thoughts is a helpful step in the right direction. Here are other soul-soothing strategies you can try.
Start Journaling and Reflecting
Research published in the Journal of Clinical Oncology has shown that expressing your innermost feelings can reduce stress and have a range of other emotional and social benefits. Researchers aren't sure why putting thoughts down on paper is effective. Still, it allows you to process complex emotions and help you chart a way forward, whether you've been diagnosed with cancer or are taking care of someone who has.
Exercise When Possible
Exercising for 2.5 hours per week can help you beat symptoms of depression and fatigue. Among the nation's millions of cancer survivors, there are hints — but no proof yet — that active exercisers may lower their risk of their cancer coming back.
The American College of Sports Medicine hosted a medical panel of cancer specialists to evaluate this exercise evidence. It issued guidelines suggesting that cancer patients and survivors should exercise for about 30 minutes most days of the week. This exercise should be enjoyable to you but also build up a sweat. When patients and their family caregivers exercised together, researchers found that everyone was more likely to stick with the fitness regimen, boost their physical stamina and experience less emotional strain.
Strengthen Your Social Support System
Connecting with others who've been through this kind of emotional diagnosis already can be a source of comfort and support. Learn more about online communities and your local chapters and support groups that meet up. The American Cancer Society also suggests attending one-on-one professional therapy or its "I Can Cope" online support groups to learn more.
Resource Links:
Find Local Cancer Support Programs | Cancer Support Groups
Strategies Used in Coping With a Cancer Diagnosis Predict Meaning in Life for Survivors
Coping Well with Advanced Cancer: A Serial Qualitative Interview Study with Patients and Family Carers
Coping Attitudes of Cancer Patients and Their Caregivers and Quality of Life of Caregivers