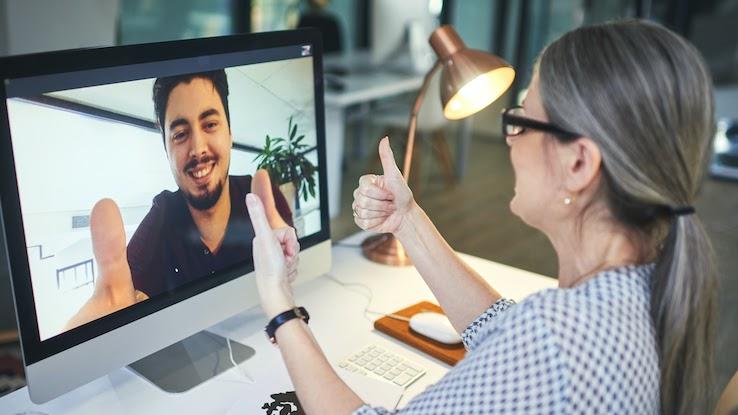 Since its launch in 2012, online therapy app Talkspace has been making waves as an affordable and alternative way of obtaining mental health counseling from a licensed therapist. Online therapy services have experienced an unprecedented rise in popularity, particularly thanks to their accessibility throughout the COVID-19 pandemic — "It's been a tsunami," notes psychiatry professor and chair of the American Psychiatric Association's Telepsychiatry Committee Dr. Jay Shore in reference to the marked increase in the prevalence of online therapy sessions since early 2020.
If you're considering turning to an online format to meet your existing therapy needs — or if you're considering working with a therapist for the first time — it's essential to do necessary research to ensure virtual counseling is the right choice for your mental health needs. Talkspace is one well-known option that's seen plenty of praises and testimonies from influencers and ambassadors; according to its website, more than 1 million users have already signed up for a therapy session. But is virtual therapy really the future of mental health care, and is Talkspace a viable option? Take a deeper look at what science has to say about online therapy, Talkspace's features and the ways virtual therapy differs from in-person sessions.
What Are the Benefits and Drawbacks of Online Therapy?
Much like face-to-face therapy, online therapy has its own set of advantages and disadvantages. For people who live with social anxiety and other mental or physical health issues, online counseling provides a supportive alternative: therapy from the comfort of home, which can be particularly helpful for people who may find it difficult to leave the house due to mobility limitations or even because they live in rural areas. Online therapy has an added level of privacy that's appealing, too, and it's also convenient: You can engage with your therapist wherever you are, whether you're chatting at the house or you're waiting in the car while your child attends sports practice, for example.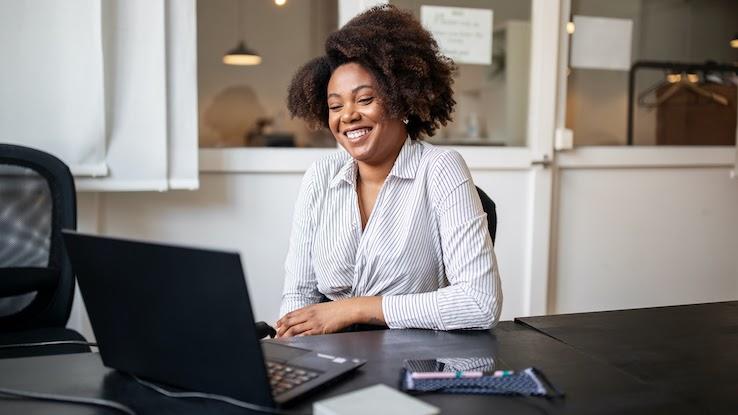 Perhaps one of the biggest benefits of online therapy is that it's helping to "normalize mental health care" because it "eliminates so many barriers," notes Dr. Lindsay Henderson. In addition to alleviating some of the social stigma that's long been associated with attending therapy, online counseling can also eliminate cost barriers. Health insurance may cover these virtual appointments, but out-of-pocket costs are often lower as well due to the therapists' reduced overhead and the cost savings of purchasing a membership to a therapy service.
Despite e-therapy's potential for helping people navigate mental health questions, there are some reported drawbacks, too. For one, it's not necessarily accessible for everyone. Different states have different licensing requirements that may not be universally or reciprocally recognized, and this raises questions about the ethics of a therapist treating a client online who lives in a state that doesn't recognize that therapist's license. The distance between the therapist and the client can also pose some issues. With online therapy it can be difficult for a therapist to see a client's body language and facial expressions, which can make it hard for the counselor to effectively judge emotions. If a client is having a mental health crisis, the therapist may not be able to respond to their concerns in a timely manner.
Because online therapy is a relatively new approach, it may take some time before we get a fuller picture of the true advantages and disadvantages of this service.
How Does Online Therapy Compare to Face-to-Face Meetings?
Clients can engage in Talkspace therapy through text, audio and video messaging, so it's particularly important to address the concept of nonverbal communication — and look at the ways Talkspace and other virtual counseling services address it. As mentioned, therapists often assess a client's body language, gestures, facial expressions and eye communication — in addition to listening to what they're saying — to interpret what their client is feeling and get at the root of the client's concerns. Many psychiatrists use nonverbal communication to further guide the client to a specific diagnosis.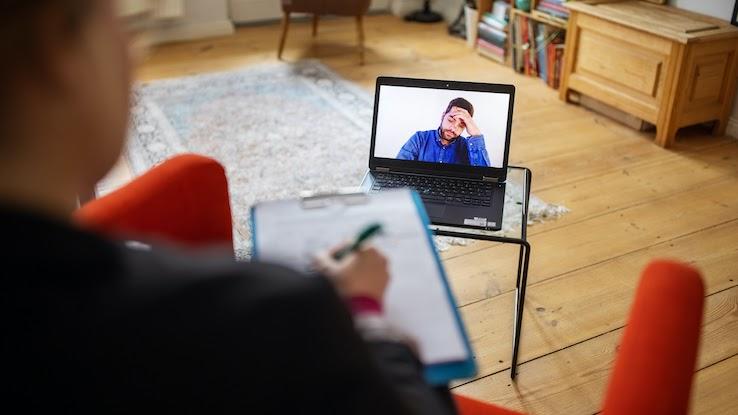 According to research cited by GoodTherapy, an online resource for mental health professionals, nearly 60% of person-to-person communication happens nonverbally, and "what we say silently is just as important as what we say aloud." That's why it's essential to consider the limitations of virtual therapy in displaying this type of communication when evaluating Talkspace. Features like video messaging allow a therapist to more effectively analyze a client's behaviors in a way that incorporates nonverbal communication.
But what if a client prefers to use text or audio messaging to communicate? To get the most effective treatment, consider video-chatting with your online therapist in addition to taking advantage of written communication and phone calls to give your counselor an opportunity to interpret your non-verbal cues — which ultimately helps you obtain a better diagnosis.
What Is Talkspace, and How Does It Work?
The key benefits and typical use cases of online therapy services remain the same across the board: You can see a therapist anywhere that's comfortable for you at any time that fits into your schedule. In particular, Talkspace's mission is "to provide more people with convenient access to licensed therapists who can help those in need live a happier and healthier life." The platform, which is accessible online and via mobile apps, utilizes a chat room-style format for private discussions between therapists and each individual client. Talkspace was specifically designed not to replace traditional in-person therapy but to give people an alternative that's more accessible.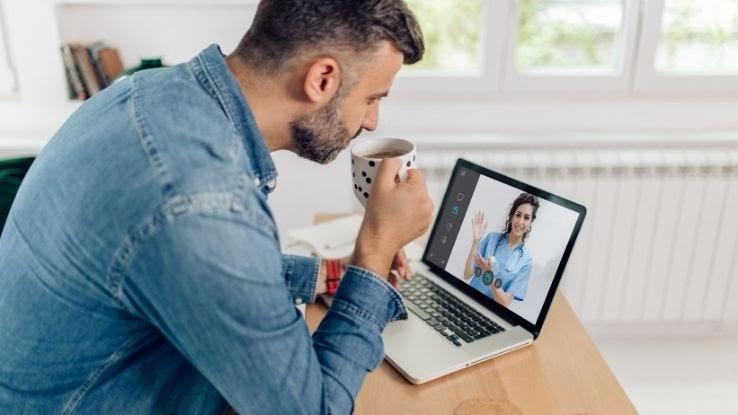 But Talkspace isn't the only option for virtual therapy available. Sites like BetterHelp, Amwell, MDLive, Pride Counseling and others also promise to provide similarly convenient services from and connections with licensed therapists in secure, private settings. They all have their own benefits and drawbacks — so how does Talkspace in particular stack up?
To answer this question, OpenCounseling, an organization dedicated to helping people find affordable counseling resources, compared Talkspace and BetterHelp, one of Talkspace's biggest competitors, to determine which is more effective and why. Several licensed, experienced therapists evaluated both platforms and ultimately concluded that, while both were on a relatively even playing field when it came to text communication, BetterHelp outperformed Talkspace in live sessions — an essential consideration when you take the importance of non-verbal communication into account. The reason for this determination? BetterHelp's basic plan offers one face-to-face video session per week, and Talkspace's standard plan offers no live sessions. To get live sessions on Talkspace, clients need to choose the more expensive packages, which can become "even more expensive than seeing a therapist in person," according to OpenCounseling's evaluators.
However, Talkspace has certain areas where it shines. Discover magazine rated the platform highest overall in its assessment of six virtual therapy apps. That's because, in addition to its unlimited messaging, Talkspace also provides access to therapists who specialize in teen-, LGBTQ- and family-focused therapies, which can be more beneficial than working with a counselor who may not be fully aware of the more common or nuanced mental health needs of these groups. Although you may end up paying more to utilize Talkspace's video-appointment feature, the tradeoff in receiving therapy that better suits your unique needs may be worth it.
Does Online Therapy Have a Place in the Future of Affordable and Accessible Self-Care?
As the COVID-19 pandemic endures, Talkspace continues its efforts to raise awareness about just how necessary it is to take care of our mental health. The World Health Organization (WHO) conducted a survey that found the pandemic has been disrupting mental health services in 93% of countries worldwide, with 67% of countries seeing disruptions to counseling and psychotherapy and 65% experiencing interruptions to critical harm-reduction services because of the public health crisis. The same survey also found, however, that more than 80% of high-income countries "deploy[ed] telemedicine and teletherapy to bridge gaps in mental health [care]." It's important that these discussions remain ongoing in order to reach those who need help.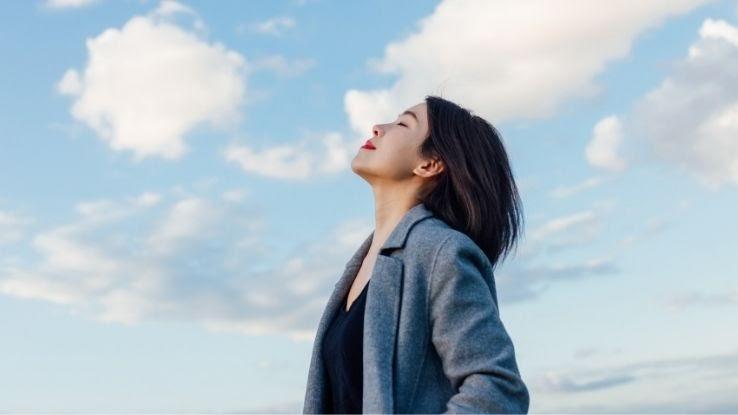 The prevalence of mental illnesses among adults was increasing even before the pandemic hit, but 2020 imposed new challenges involving living in isolation and limiting social contact. From January to September 2020, queries for help with anxiety and depression saw a 62% increase, according to Mental Health America, a nonprofit organization dedicated to addressing the needs of people living with mental illness. Although people have been making queries about screenings and help for these conditions, this doesn't mean they received the help they wanted or needed. This is precisely why virtual therapy apps like Talkspace may be able to play a role in making that help more accessible.
According to an article titled "Teletherapy During COVID-19: What the Research Says" from Mental Health America, even before the pandemic, studies were showing that online therapy can be helpful and effective for addressing a range of mental health concerns. But it shouldn't replace in-person therapy for everyone, particularly once the spread of the novel coronavirus subsides and many of us return to some elements of our previous way of life. Not only does virtual counseling eliminate physical and social closeness, which can promote healing, but replacing in-person therapy with online modalities might exacerbate the feelings of loneliness and isolation that the pandemic stirred up. Ideally, a combination of in-person and remote counseling could be an effective long-term solution because it improves "how quickly clients could be seen and the likelihood that they would continue regular visits," Mental Health America Concludes.
It may take some trial and error to figure out what works best for you and whether Talkspace is the ideal platform for meeting your needs. But it's becoming clearer that online therapy apps are shaping the future of mental health care and erasing stigma, which is a win in every way possible.
Resource Links:
https://time.com/5883704/teletherapy-coronavirus/
https://www.sciencedaily.com/releases/2013/07/130730091255.htm
https://www.apa.org/monitor/2017/02/online-therapy
https://www.apaservices.org/practice/update/2016/12-15/patients-location
https://slate.com/technology/2020/03/coronavirus-pandemic-therapy-online-teletherapy.html
https://www.ncbi.nlm.nih.gov/pmc/articles/PMC2898840/
https://ambadylab.stanford.edu/pubs/1998Ambady.pdf
https://www.goodtherapy.org/for-professionals/marketing/customer-experience/article/what-is-your-clients-body-language-telling-you
https://www.goodtherapy.org/for-professionals/marketing/customer-experience/article/what-is-your-clients-body-language-telling-you
https://help.talkspace.com/hc/en-us/articles/360000286323-What-is-Talkspace-about-
https://www.opencounseling.com/blog-posts/betterhelp-vs-talkspace
https://www.discovermagazine.com/sponsored/best-online-therapy-services-the-top-6-virtual-therapy-sites-and-apps
https://www.mhanational.org/issues/state-mental-health-america?utm_content=buffer36f99&utm_medium=social&utm_source=twitter.com&utm_campaign=buffer
https://mhanational.org/teletherapy-during-covid-19-what-research-says