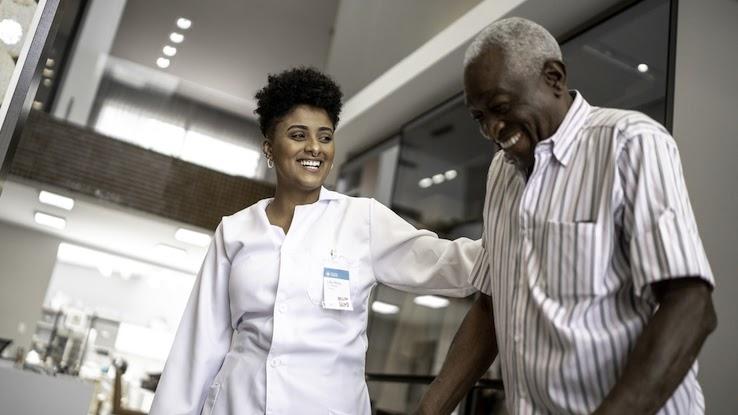 When it comes to the ins and outs of Medicare, picking the right plan leaves you with a lot to think about. Original Medicare comes in two parts, A and B, that pay for different healthcare services and procedures. While these parts of Medicare cover the basics, they still don't pay the costs of certain services and supplies — and those extras can add up.
WellCare is an insurance company that offers an alternative. It provides plans that cover several areas basic Medicare doesn't, potentially saving you money. Although the benefits depend on the plan you choose, it's worth learning how WellCare stacks up against basic Medicare and the extras it provides before deciding for yourself if it's the right option.
What Exactly Are WellCare and Medicare?
To better understand how WellCare and Medicare differ, it helps to learn what each one is and what it does, in addition to what's available through these programs. Medicare is the U.S. federal government's health insurance program that's available for people with disabilities, people age 65 and older and people with permanent kidney failure. There are four parts of Medicare, each of which covers different types of healthcare services and products.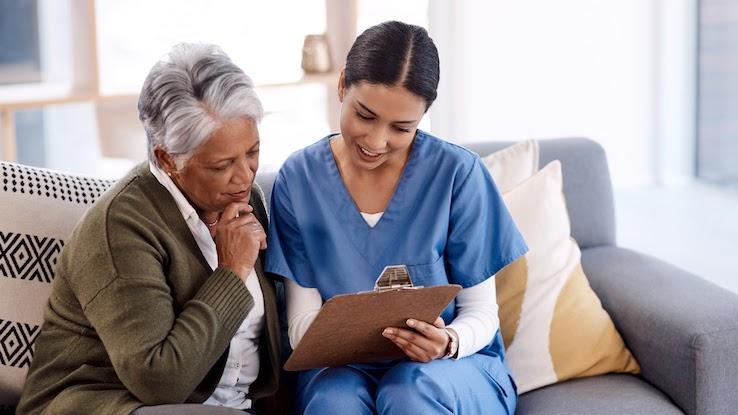 As mentioned, Part A and Part B cover costs like inpatient and outpatient hospital stays, doctor appointments, some medical supplies and other health services. Part C deals with private health insurance plans that cover services and items like prescription drugs that Medicare doesn't cover. Part D relates to coverage for prescription drugs, other medications and vaccines.
When you sign up for Medicare and are approved, you receive Part A and Part B coverage — that's called "original Medicare." You'll need to purchase separate coverage if you don't want to pay out of pocket for prescriptions (Part D) and other services that parts A and B don't cover, like dental and vision care. You can obtain this separate coverage through a private Part C plan, which is also called a Medicare Advantage plan.
WellCare is a company that offers Medicare Advantage plans. These provide coverage for many services and supplies that parts A and B don't cover, along with Part D coverage for prescriptions. The different WellCare plans that are available to you depend on the area of the country you live in, and not all physicians and medical facilities accept this form of insurance.
Most WellCare Plans Offer Prescription Drug Coverage
Basic Medicare doesn't provide coverage for medications. If you're one of the roughly nine in 10 Americans age 65 and older who take prescription drugs, you'll likely want coverage to avoid spending large amounts of money at the pharmacy. Medicare offers optional coverage with Medicare Part D, which is part of what WellCare includes in many of its Medicare Advantage offerings.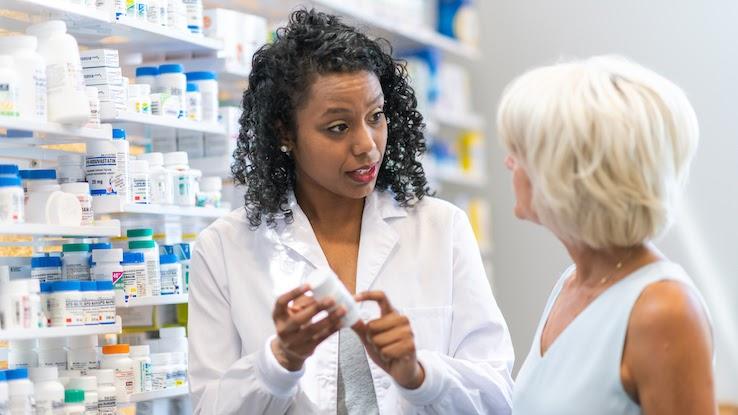 Because WellCare's plans vary, it helps to check to make sure the medications you regularly take are covered under any plan. You can find out by checking the plan's formulary, which is a list of the medications it pays for. Benefits of some WellCare plans include low premiums and copays on medications.
WellCare plans are accepted at more than 60,000 pharmacies across the country, making it easy to find one that's in-network near you to maximize your savings. The company also offers a mail-service pharmacy that allows you to benefit from lower costs and enjoy the convenience of having your medications shipped right to your home.
Preventive and Comprehensive Dental Care Is Covered in Most WellCare Plans
Basic Medicare doesn't cover most dental care. It does cover some services related to dental care if you need to be admitted to the hospital on an inpatient basis for emergency or complicated dental procedures. However, the dental care itself isn't always covered, even if your stay in the hospital is. If you need a dental exam in preparation for a kidney transplant or a heart valve replacement, on the other hand, Medicare may cover it.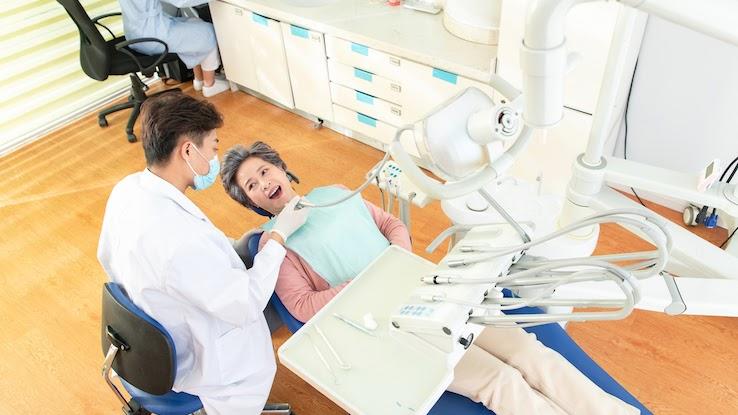 Visits to the dentist aren't always affordable. Without insurance, dental care can cost anywhere from a few hundred dollars to a thousand dollars or more every year, depending on the dental work you might need. If you require specialty care or procedures like crowns or a root canal, your costs can increase substantially.
Depending on the WellCare plan you choose, you'll be able to get preventive services like cleanings, X-rays and dental exams covered fully or at a low cost. Some of the plans have no or low deductibles and copayments for covered dental services. Depending on your plan, you might be limited to visiting in-network dentists to get the most benefits.
Vision Care Is Usually Covered, Too
As you age, your eyesight changes. Even if you've never had issues with your vision before, it's a good idea to get regular checkups for optimal eye health. With basic Medicare, you don't receive any coverage to help pay for the costs of bills from your eye doctor. WellCare plans may include vision benefits that cover your annual exam without any copayment. Additionally, these plans may include care coverage for appointments and services related to glaucoma prevention, such as checking and monitoring your eye pressure.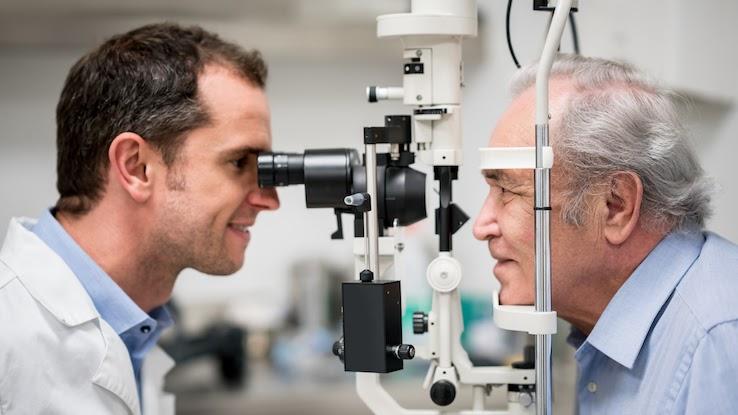 If you have diabetes, it's especially important to get an annual vision exam. In time, high blood sugar levels can damage the blood vessels in your eyes, causing them to swell, leak or close up. This can lead to issues with your vision. Early detection through regular vision exams can help your doctor find potential problems early on and start treating them when there's a better chance those treatments and interventions will be effective.
Tips for Choosing a Medicare Advantage Plan
WellCare plans typically include coverage for doctor visits and hospital stays, but they also give you coverage for prescription drugs, vision care and dental care. The plan you choose may have other benefits too, depending on the options that are available in your area. For example, some plans may cover the costs of non-emergency medical transportation to approved healthcare providers.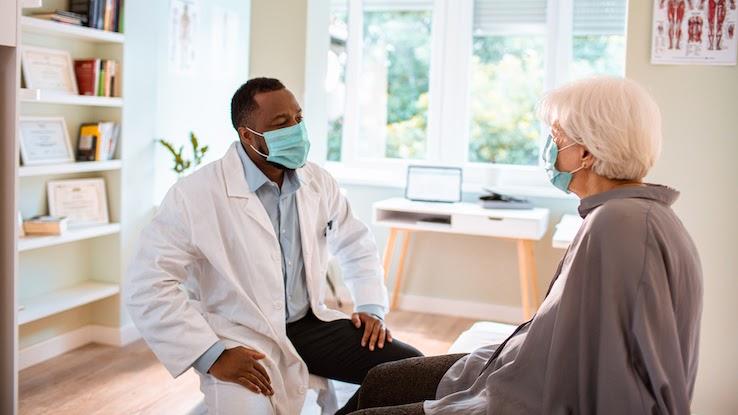 In addition, many of WellCare's plans have no or low premiums and low copays, along with an annual cap to your out-of-pocket expenses. This means that, once you reach that cap by making payments for certain services and supplies, you'll no longer need to pay out of pocket for future expenses for the remainder of the year. Basic Medicare has no cap, so your out-of-pocket expenses can continue accruing and you'll be responsible for paying them.
Before deciding whether WellCare is a good option, there are several other points to consider. For starters, you need to evaluate the monthly or annual premium, copays and deductible amounts to be sure they're affordable for you. To do so, compare a few other Medicare Advantage plans to see how competitive the pricing of each one is. Also, consider the network and whether your doctors are included. You may need to switch doctors if you choose a plan your current provider doesn't accept.
Resource Links:
https://www.medicare.gov/what-medicare-covers/your-medicare-coverage-choices/consider-these-7-things-when-choosing-coverage
https://www.aao.org/eye-health/diseases/what-is-diabetic-retinopathy
https://www.kff.org/health-reform/issue-brief/data-note-prescription-drugs-and-older-adults/
https://www.medicare.gov/what-medicare-covers/your-medicare-coverage-choices/whats-medicare
https://www.medicare.gov/coverage/dental-services
https://www.cms.gov/Medicare/Coverage/MedicareDentalCoverage/index
https://www.medicare.gov/sign-up-change-plans/types-of-medicare-health-plans/medicare-advantage-plans/how-do-medicare-advantage-plans-work
https://www.medicare.gov/what-medicare-covers/whats-not-covered-by-part-a-part-b
https://www.wellcare.com/Archive_2018/Arkansas/Medicare-Plans-2018/WellCare-Access-HMO-SNP/Extra-Benefits/Transportation