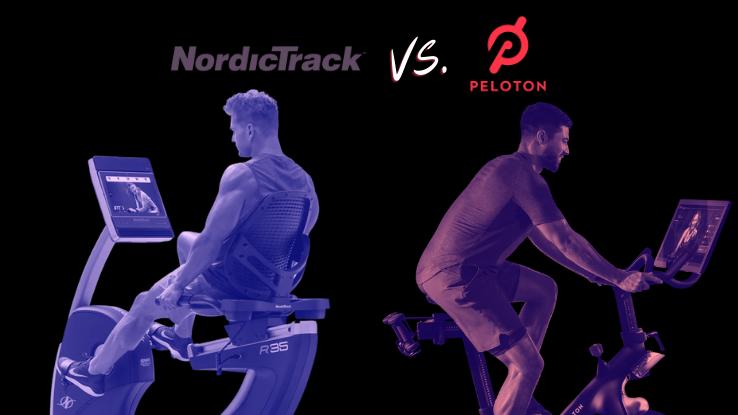 If you've been looking for robust workout equipment to replace your gym membership with — especially during the COVID-19 pandemic — chances are you've come across two top contenders: Peloton and NordicTrack. These companies both boast workout machines that receive high marks for being immersive, but they also focus on the user's progress and offer training-centric approaches, allowing you to build sustainable habits. So, which one should you invest in?
When it comes down to it, deciding between the two brands may seem inconsequential, but each company's product comes with its own set of pros and cons. Here, we're delving into what separates these fitness giants from one another so that you can determine which exercise bike — NordicTrack's or Peloton's — is right for you.
The Super System of Peloton
Peloton takes spin classes to a whole new level, allowing its users to go for intense bike rides in their own living rooms. At least that's the Peloton product we're all most familiar with. The main system, an at-home exercise bike, brings all the perks of a trainer-led studio cycling class to you. So, what sets Peloton apart from the treadmill or another stationary bike?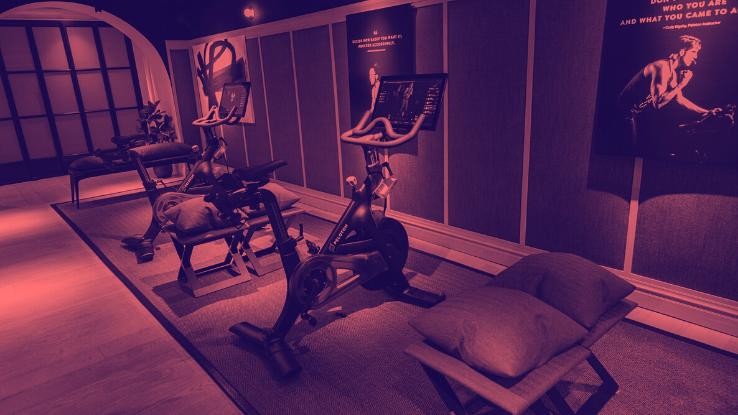 As we mentioned, that immersive quality definitely helps make the experience something you'll want to engage with daily. Users can access trainer-led classes by purchasing a subscription — another fee on top of the cost of the bike — and, once set up, can take virtual classes with real instructors. For many Peloton devotees, cardio training has never been more fun. To keep things interesting, the platform offers a wide variety of class types — beginner, pro, heart rate regulation, themed music-centric classes — so no matter what you're looking to get out of Peloton, the system will deliver.
Currently, the company offers two bike models — the Peloton and the Peloton+ — but there's also Peloton Tread, a treadmill with a similarly immersive interface. Peloton Tread's interactive screen allows you to measure your progress and connect to online courses, so that, like with the cycling classes, you can practice proper form, pace yourself, and get the most out of your workouts. Want a trial run before dropping any money on a Peloton? Download the Peloton app and test out the virtual classes.
Breakdown of NordicTrack's Machines
Much like Peloton, NordicTrack will exceed your workout expectations. The company offers a whole host of equipment, including treadmills, ellipticals, strength training machines, rowing machines, and, of course, stationary exercise bikes. Each piece of equipment is fitted with a screen that allows you to stream classes; NordicTrack's iFIT subscription covers every piece of equipment you might choose to purchase, allowing you to select from an astounding number of virtual classes and routines led by trainers who really know their stuff.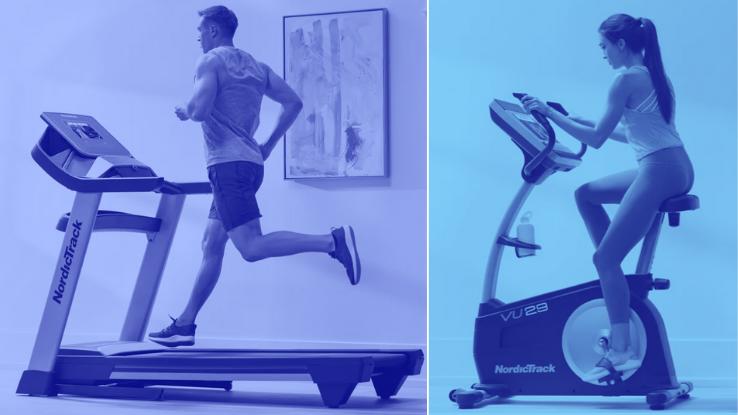 This immersive interface is definitely one of NordicTrack's biggest perks. Many workout modes are not only interactive but visually stunning as well. How so? You can take a run on a virtual beach, bike through the countryside, or row through waters halfway across the world. While Peloton includes similar scenic rides and runs, NordicTrack has a wider selection of visuals, which helps each session feel fresh and varied — something that's only augmented by NordicTrack's all around versatility. With dozens of options to choose from, you won't be hard-pressed to find a machine that matches your needs.
Pros & Cons of Each System
The Peloton has plenty going for it. For starters, the classes allow you to work toward specific health goals, so if you're looking to mountain bike or run a marathon tracking your progress with the machine can be incredibly helpful. The variety of courses can help you reach these goals without feeling bored, and the different levels of difficulty make Peloton accessible to both pros and newbies alike.
While Peloton may save you money on that gym membership, it's a major upfront investment. And, if you stop paying the subscription costs, the bike and treadmill have a pretty low functionality. However, during the pandemic, folks seemed to have found a real sense of community on Peloton's platform; not only are the trainers welcoming — and replete with online followings of their own — but you'll get a sense of the other people you're cycling with. All of that can make working out exciting, and help to hold you more accountable.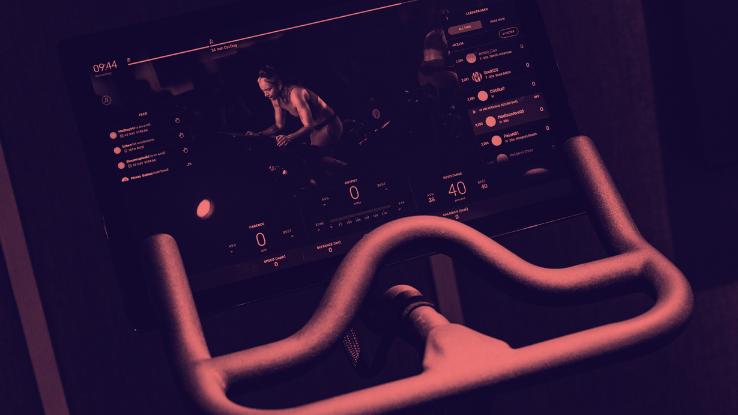 On the other hand, NordicTrack excels when it comes to entertainment and comfort. The company's bikes and other machines all connect to the internet, allowing you to not only stream fantastic exercise courses, but utilize social apps like Facebook and YouTube as well. For those who need a distraction to push through the more difficult legs of their workouts, NordicTrack's internet capabilities can certainly help take your mind off the intensity of the cardio regimen.
Another perk? NordicTrack machines come with a year-long free trial to the iFit subscription service. Still, although the NordicTrack has a great variety of machines to select from in regards to treadmills, they have a smaller selection of bikes, and their older bike models aren't nearly as good as their newer ones. No matter the case, the company's machines allow you to keep track of exercise stats, monitor your progress, and connect to some excellent virtual cycling classes. And while NordicTrack is pricey, it won't leave as big a dent in your wallet as Peloton.
The Results Are In…
So, which product is the better choice? In all honesty, both machines meet different needs, so it largely depends on what you're looking to get out of a workout. The high-intensity, fully immersive training routine of the Peloton is a stellar choice for those who want to really love the experience of both exercising and progressing toward their goals. It's the closest you'll feel to an in-person training session, but it makes working out convenient.
The pacing that's built into the regimens make it both accessible and easier to commit to in the long-term, especially with that sense of community the trainers foster. The real downside is the price tag; if you're trying to exercise on a budget, Peloton might not be the best fit.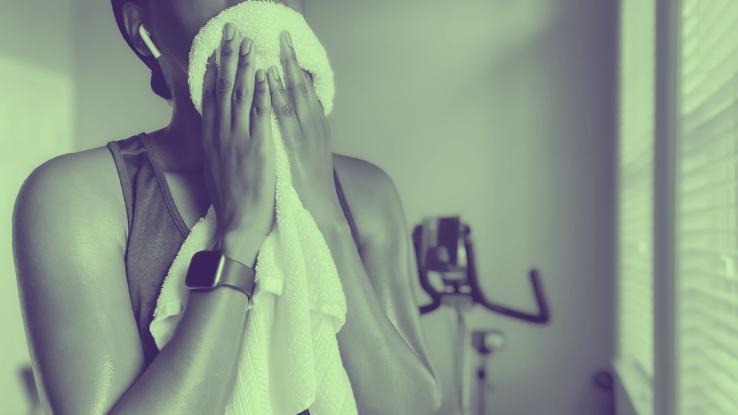 On the other hand, NordicTrack's machines will appeal to those who are looking for more varied experiences. While there are trainer-led classes, the focus doesn't rest solely on those modes. Instead, users can become fully immersed in virtual outdoor landscapes — which is a whole lot better, and more motivating, than the usual gym surroundings.
However, if you're easily distracted or struggle to hit your stride, NordicTrack's various entertainment options might make it difficult for you to complete a successful training session, or really hone in on your goals, especially if you're newer to this kind of regimen. If you have the discipline to stay focused, NordicTrack can be a wonderful fit.