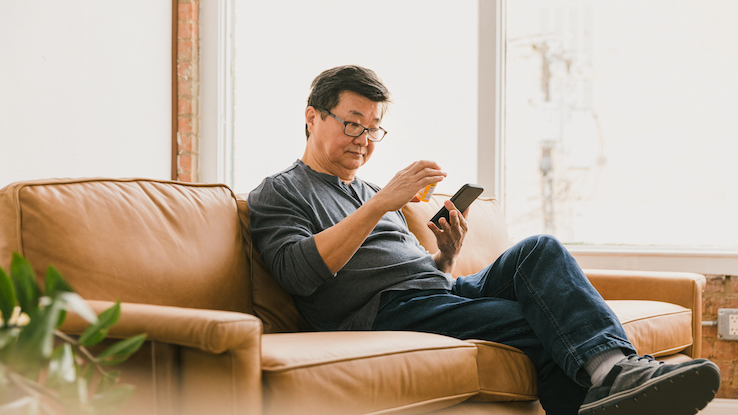 When you take one or more prescriptions, it can be difficult to remember to take them consistently. Fortunately, there's now a number of apps that can help keep you on track by reminding you when it's time to take your meds. Some of these top pill-tracker apps even come with other helpful features designed to keep you and your family healthy. While some of these picks for the best medication-tracking health apps may offer optional paid upgrades, each is also available in a version you can download and use for free.
MediSafe: Best Overall
MediSafe is an award-winning health and medication reminder app available for both Android and iOS devices. MediSafe can remind you when it's time to take your meds via fun "meditones." MediSafe also comes with plenty of other cool features that can help you keep track of your overall health in one place. It will alert you to potential drug-to-drug interactions, provide trackable health measurements, and even keep track of doctor appointments and refill reminders. Do you tend to forget to mention things to your doctor during your appointment? MediSafe can make such concerns a thing of the past by allowing you to keep a health progress journal that you can print out as a PDF and take to your next appointment.
DoseCast: Most Straightforward Medication-Tracker
DoseCast was first established in 2010 and still tends to be a reliable favorite for many patients. If you're looking for a no-frills app that's simple to use, then this one's a good choice. Simply let it know what medications you're supposed to take, how often and at what dosage. Then, sit back and let it do the rest. When it's time to take your next dose, DoseCast will send a reminder to your phone, tablet or smartwatch.
If you're in the middle of something, you can even snooze the alerts like an alarm clock. Rest assured, however, that DoseCase will continue to reliably alert you at certain intervals until you confirm that you've complied by taking the dose in question. That said, it does realize that you have to sleep and won't bother you during the night unless you give it permission. Learn more about the app or download now from Apple or Google.
MyTherapy: Best for Tracking Overall Wellbeing
MyTherapy is another great choice available for both Android and iOS devices. MyTherapy will not only help you keep track of your meds and when it's time to take them but can also allow you to connect with friends, family or caregivers so that they can help provide support.
It also makes it easy to keep track of your overall health by allowing you to track everything from your weight and exercise to your blood pressure, symptoms and even mood. If you choose, you can then turn your log into a printable report and share it with your doctor during your next appointment. MyTherapy has a wide range of measurements for both mental and physical conditions and can even send you personalized tips related to your treatment.
CareZone: Best for Scheduling Appointments and Refills
CareZone was purchased by Walmart and has been integrated into the Walmart Wellness app for Android and iOS. Fortunately, existing CareZone users can easily transfer their data to Walmart Wellness. Rest assured that the same great features that made CareZone such a success are still available.
The app makes it easy to set dose reminders and allows users to scan their prescription labels to create a personalized list of current medications. You can also create multiple health profiles for yourself, your family members and even your pets. This allows for a handy way to safely carry your medical history, allergies, conditions and COVID-19 vaccine record right on your phone.
One of the other great perks is that the app will not only remind you when it's time to refill your prescription but will also allow you to place orders and schedule appointments right from your phone. You can also easily share access to your account with family members, friends or caregivers.
EveryDose by Groove Health: Best for Medication Information
EveryDose is another handy medication reminder app available for both Android and iOS devices. If you're looking for a straightforward way to stay on top of your doses, then it's a great choice that's easy to use. It even has a quick action feature that allows you to confirm that you've taken your medications or vitamins without even opening the app.
EveryDose also provides users with information cards that can give you a breakdown of each of the medications you're currently taking. The app will alert you to potential drug interactions and even suggest foods and beverages best avoided when taking each. Easily add friends or caregivers to your list of trusted contacts and send them progress reports via email. The app also features a virtual AI assistant who will direct you to reliable resources to answer any questions you may have.
Sprout Care: Best for Caregivers
Sprout has a variety of apps that can help you track everything from your monthly cycle to your journey through pregnancy. Sprout Care is the company's medication reminder app and, so far, appears to only be available for Apple devices. This one is great for family members and other caregivers who are looking for an easy way to help a loved one stay on track with their health. It allows users to create multiple profiles so that caregivers will receive updates when the person in their care takes their meds or completes other scheduled healthcare activities.
Overall, it makes it easy to schedule medication reminders, doctor appointments and other daily activities related to care. Sprout Care also offers a convenient way to keep a running log of things like heart rate, blood glucose levels, oxygen, pain levels and much more.