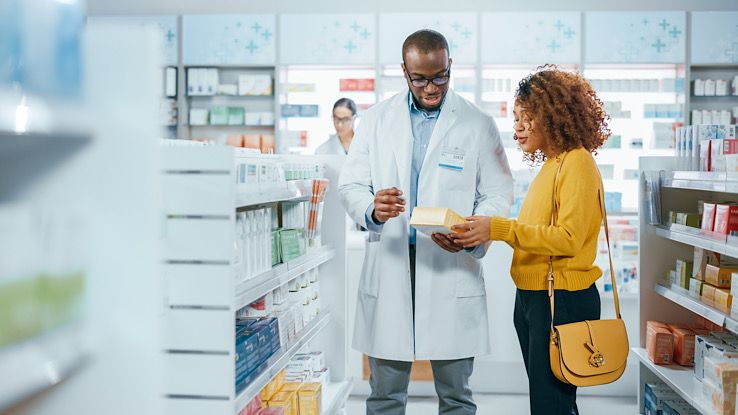 Have you ever been to the pharmacy to get a new prescription only to find out it costs more than you are comfortable spending? This experience can lead to financial stress or, in some cases, can prevent you from accessing needed medications. Fortunately, there is a solution that can bring some financial relief to anyone needing prescription medications. Prescription (Rx) discount cards provide savings for brand-name and generic medications, and there are more Rx cards available now than ever before. These cards are available to anyone, whether they have health insurance or not.
Prescription Medication Costs
Prescription medication costs can be pretty high in the United States, and the prices are only increasing. One study found that, in the United States, between 2007 and 2018, prescription list prices went up by 159%, and net prices (which account for discounts, rebates, and coupon cards) rose by 60%.
In response, individuals are forced to make sacrifices related to their prescriptions. According to recent research, about 1 in every 5 Americans have not filled a prescription in the past year because they couldn't afford it. Another 1 in 5 Americans chose to take a less expensive over-the-counter medication instead of their prescription. About the same number of people skipped doses or cut their pills in half to cut down medication costs.
What Is a Rx Discount Card and How Does It Work?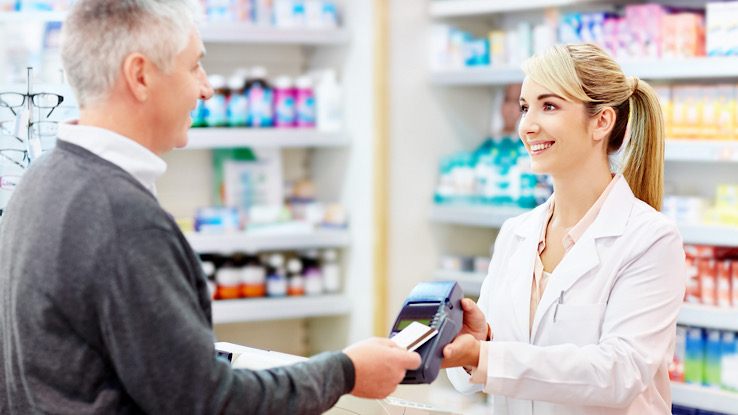 Rx discount card programs in the U.S. are to help people afford their prescription medications. Presenting a prescription card allows you to get a discount on your medications at the pharmacy. The best part is that you can get an Rx card for free. You can get one online, with an app, or at your local pharmacy. Just show your card (or printed coupon) when you pick up your meds and enjoy up to 80% off your total cost. Keep reading to learn about the different cards available and the perks of each type.
There are several prescription discount cards to choose from, and you can choose the one that fits your needs the best. Here are some currently available Rx cards:
GoodRx
GoodRx is 100% free to use and can save you up to 80% at the pharmacy. You can even use it for your pet's prescription medicines as well. GoodRx cards are accepted at more than 70,000 pharmacies and cover most FDA-approved medications. You can use the search option on their website to see if your medication is covered and check ahead of time to see how much you could save based on varying costs of filling prescriptions at different pharmacies.
Access savings by printing a coupon and showing it when you pick up your prescriptions or use the app to show the digital coupon with your phone.
GoodRx also offers telehealth appointments at a low cost. These are only accessible after paying a membership cost, however.
Optum Perks
Optum Perks (formerly Script Relief, LLC.) can save you up to 80% on prescription drugs with no membership or enrollment required. You can check medication prices on the Optum Perks website. Print your card, get one via text or email, or get one mailed to your home. It's free to use and is accepted at over 60,000 chain and local pharmacies.
Optum Perks is the official prescription discount card for American Association of Retired Persons (AARP) members. You can add children under 18 to your account, but anyone over 18-years-old needs to have their own card.
SingleCare
SingleCare can save you up to 80% at local pharmacies but is only available at 35,000+ pharmacies in the U.S. It can also be used for some pet medications. At this time, SingleCare does not provide coverage for children, but anyone 13 and older can sign up.
SingleCare also has a bonus savings program that helps with future prescription costs. They'll add $5 when you sign up to get you started on your savings, and every time you fill a prescription, you'll get bonus savings. Your balance will be automatically added to your medication costs when you use the Rx discount card.
SriptSave WellRx
ScriptSave WellRx cards are free to use at more than 65,000 pharmacies. Show your texted, emailed, or printed card at your pharmacy for savings of up to 80%. However, the average savings is about 65%. You can use it for many of your pet's medications. No registration is necessary, but you'll get more savings with enrollment.
Blink Health
Blink Health Rx discount card is accepted at more than 35,000 pharmacies and can save you up to 80%. It also offers home delivery of your medications. In addition, you can schedule a telehealth appointment if you need a prescription. It's free to use, but they are limited to coverage of only about 15,000 medications.
Remember, Rx cards are free to use. So ask for one at your next pharmacy visit to see how much you could start saving on your prescribed medications.
Resource Links: