If you're looking to become a massage therapist but can't find a school nearby, you may be at a loss as to how to start your career. This can be particularly true if your schedule makes attending regular classes difficult, as you might not be able to attend school even if one is nearby.
One way around this problem is to enroll in a massage therapy school online. While there are some notable restrictions and limitations on such schools that you should be aware of, there are even ways to take massage therapy classes online.
Requirements for Becoming a Massage Therapist
Before you commit to becoming a massage therapist, you should understand what you'll need both to enroll in classes and to practice your craft afterward. In some states — Kansas, Minnesota, Oklahoma, Vermont and Wyoming — you don't need a license to become a massage therapist, so you don't technically need to attend a therapy school at all if you plan on living in a place where massage therapy classes aren't required. Even so, there are often laws even in these states about how massage therapists conduct their work and business, so you'll need to do research before you can get into the business.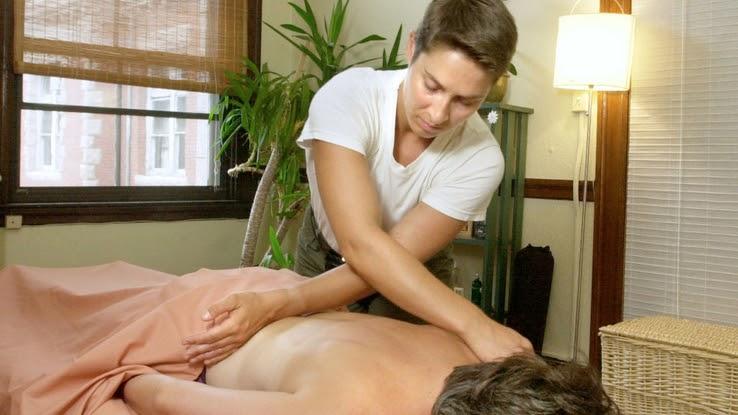 One such way to inform yourself — and gain experience credibility with clients — is, of course, an online massage therapy class. In most cases, all you need to enroll in one is a high school diploma or GED. However, in 2019, less than 20 percent of schools with a massage therapy program offered online entry-level classes. There are also no programs that do not require at least some hands-on experience, although some may advertise themselves as such while requiring that experience outside of the class itself. Most states also require time spent providing massages to become licensed, so even passing on massage therapy classes isn't likely to take away the need for real experience. You'll usually need around 500 hours under your belt, although some states require as many as 750.
Finally, in most states, you'll need to pass an exam: either the National Certification Board for Therapeutic Massage & Bodywork (NCBTMB) Board Certification Exam or the Massage & Bodywork Licensing Examination (MBLEx). There's a fee to take either test, but some massage therapy schools cover the cost for students. Some states may also have other requirements.
Topics in Massage Therapy Classes
Most states require certified experience providing massages in part because the palpations — hand or finger movements that are at the heart of all massage — can't be learned without actually putting them to practice. What massage therapy courses offer is the more theoretical aspect of the profession, as well as many topics that contribute indirectly to a massage therapist's work.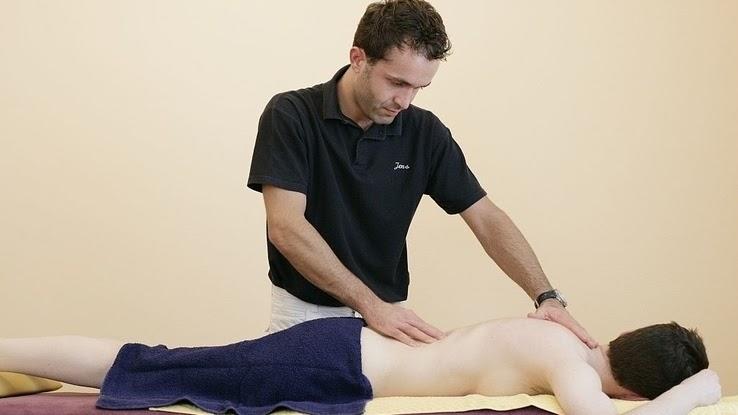 Students may take courses on topics like diet and nutrition, human anatomy, breath work, physical therapy, hygiene, pathology, ethics, kinesiology and Eastern and Western massage theory. Some courses may also offer more specific massage-related classes, and you may be given the option to specialize in specific massage practices, such as Swedish massage, myofascial release, elder massage, sports massage and pregnancy massage. You may also take business classes while earning your certification to prepare you for entrepreneurship.
What It Takes to Make the Cut
Knowledge and experience aren't all you need to succeed as a massage therapist. You need to be a strong person with good physical stamina. Not only will you spend almost all of your day on your feet, but you'll also need a strong upper body to perform different massage techniques. Communication is also essential. You'll need to be able to express to your clients what techniques you plan to use and listen to their concerns, questions and complaints with empathy.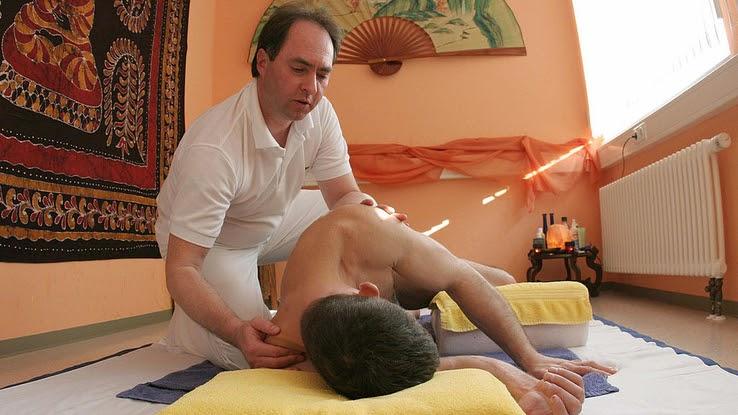 When communication fails, good judgment and perception are needed, as not all clients are skilled at voicing their physical and emotional needs.
While it may be less intuitive, it's also important to have good hygiene as a massage therapist. From scratching a client with a jagged fingernail to offending them with a strong-scented soap or perfume, there are plenty of ways that even small instances of poor hygiene can turn off a patient. You'll be working up close and personal with other people for long periods of time, so you'll want to make sure you're both as comfortable as possible.
Your Future Workplace
The median salary for a massage therapist in 2019 was $42,820, according to the United States Bureau of Labor Statistics. While that's slightly higher than the average occupation's salary, the diverse range of circumstances in which massage therapists work means that you could easily make more or less.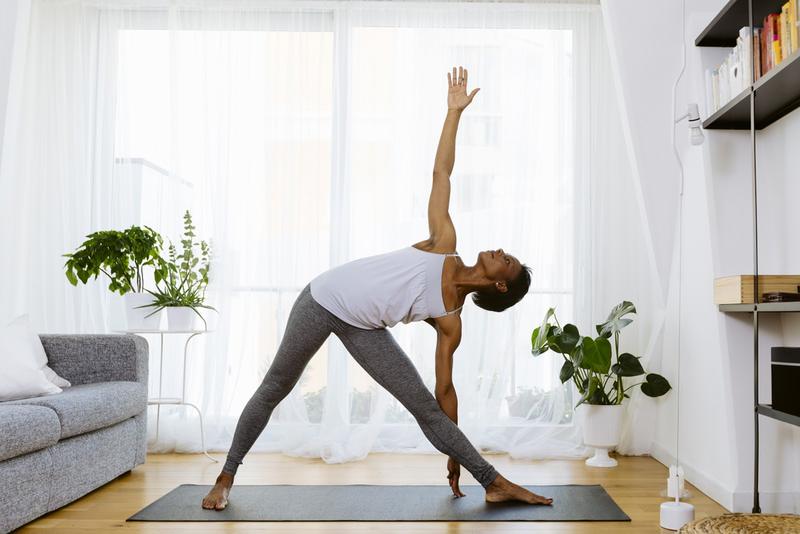 Some massage therapists work for companies or small businesses, while others strike it out on their own. You can choose to work from your own home or visit clients in theirs, or your job might take place in a third location, such as a business that contracts you or an establishment of your own. Your workplace could be as conventional as a spa, wellness center or hospital or as unusual as a cruise ship.
Self-Employment vs. Working for Someone Else
While there are many opportunities in massage therapy, there are also pros and cons to how you choose to work in the field. One of the biggest decisions to make is whether to work for yourself, either as a freelancer or by starting your own business, or to seek employment from an existing business. Working for yourself comes with immense freedom, but it also means having to put in the hard work of building your reputation from scratch. You'll also need to keep track of appointments, pay bills, answer phone calls, do your own marketing and many other tasks associated with running a small business.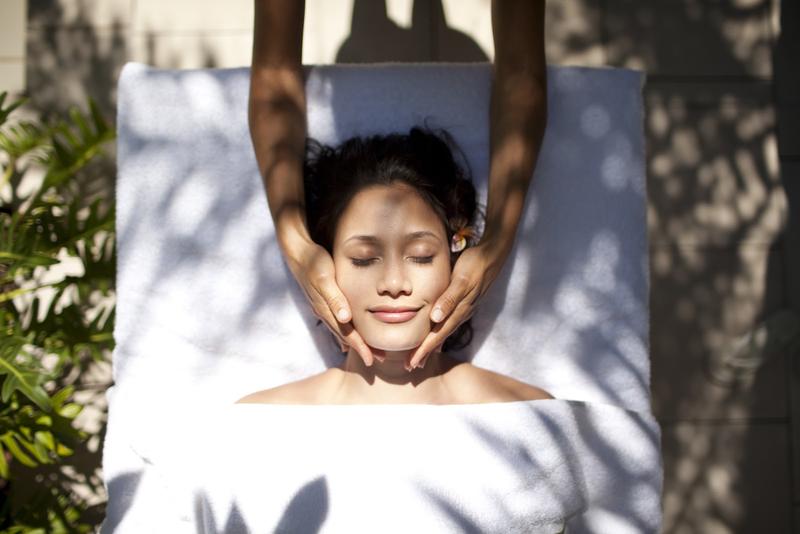 Working for someone else's business means you'll have less control over your own pay, hours, practices and more. However, you may not have to attract your own customers and manage much of the peripheral work around massage therapy — at least potentially.
As with any career, there is risk in investing your time, money and effort in becoming a massage therapist. If you have the skills and passion for it, though, it could be the career for you.
Resource Links:
https://www.nextinsurance.com/blog/practice-massage-without-license/
https://www.naturalhealers.com/massage-therapy/online-program/
https://www.ncbtmb.org/about-ncbtmb/
https://www.abmp.com/practitioners/state-requirements
https://www.bls.gov/ooh/Healthcare/Massage-therapists.htm#tab-5