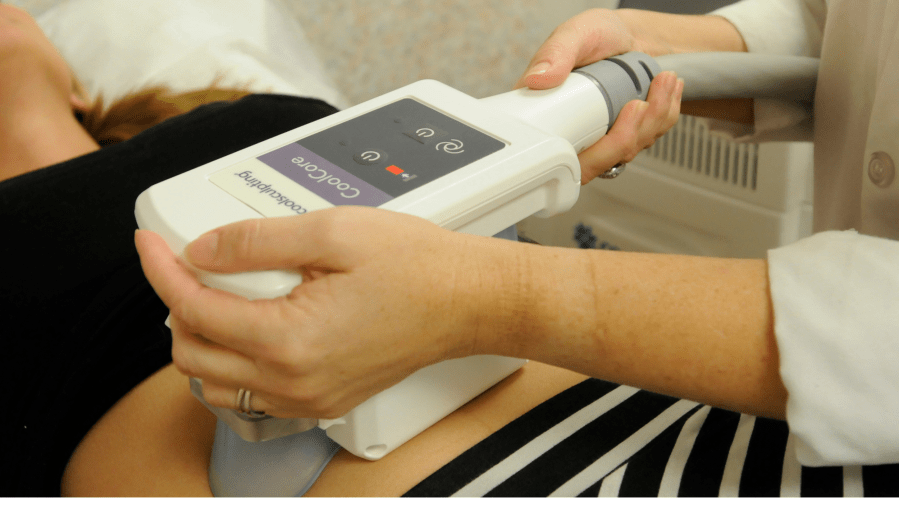 Surgical methods of reducing fat involve serious risks and potential side effects from anesthesia and the invasive nature of these procedures. Besides the health risks, the cost may be out of reach for those wanting help in removing excess fat. CoolSculpting can help eliminate fat at a lower price. Keep reading to learn more about this non-invasive, body-sculpting procedure and what CoolSculpting costs.
What Is CoolSculpting?
The U.S. Food and Drug Administration (FDA) has approved 9 areas of the body for cryolipolysis, which uses below-freezing temperatures to freeze and kill fat. CoolSculpting is a brand name for this nonsurgical fat-freezing technique for which Allergan Aesthetics holds the patent.
Which Areas of the Body Can Be Treated With CoolSculpting?
The FDA has approved these body parts for CoolSculpting:
Abdomen
Back and bra fat
Flanks (love handles)
Thighs
Under the jawline, chin and buttocks (banana roll)
Upper arms
How Much Is CoolSculpting?
CoolSculpting prices can vary. Allergan notes the average CoolSculpting price hovers around $3200.
But the American Society of Plastic Surgeons reports a price closer to $1,400. And the American Society for Aesthetic Plastic Surgery notes the price for these types of fat-reduction procedures sits around $1,700.
Still, the body-shaping procedure doesn't have one set price. Your final bill may reflect overhead costs of the medical practice or beauty spa where you get the procedure done. These can include costs such as buying and maintaining the CoolSculpting device.
In addition:
Where and How Many Body Parts Treated Impacts Fees
Treating multiple areas of the body can jack up the price per session. The size of the applicator that needs to be used depends on where you want fat eliminated.
Smaller treatment areas require smaller and fewer applicators, thereby lowering the CoolSculpting price. Larger treatment areas require larger or more applicators, which equates to heftier fees.
How much fat you want to get rid of can also drive up your CoolSculpting costs. The more fat you want to lose in a given area, the higher the price.
CoolSculpting for the Stomach Can Cost More
CoolSculpting for your tummy usually costs more than other body parts. The stomach is considered a larger treatment area.
Also, the stomach tends to accumulate more fat. This means it could take multiple treatments to see your desired results.
In comparison, CoolSculpting for smaller areas, such as under your chin or arms, may only need one session to achieve your desired results.
Where You Get CoolSculpting Done Affects Price
Who performs your procedure can also affect your CoolSculpting costs. For instance, getting the procedure done at a medical or surgical practice may cost more than a beauty spa that doesn't have medically licensed staff, such as medical doctors and registered nurses, performing or overseeing the procedure.
The practice or spa location can also impact CoolSculpting prices. The higher the cost of living in your area, the higher the CoolSculpting price tag tends to be.
Resource Links