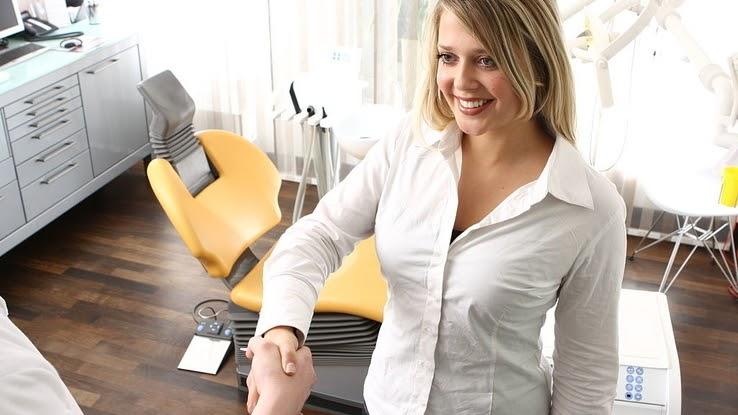 If you work or worked for the federal government, you may be eligible for a dental plan from the Government Employees Health Association (GEHA), a non-profit insurance provider that offers medical and dental coverage for current and former federal employees and their dependents.
GEHA was one of the first insurance carriers to offer coverage under the Federal Employees Health Benefits Act of 1959, and it still has a reputation for providing quality services to qualifying workers. To make the most of your GEHA dental insurance, and to understand how the competition from the private sector and elsewhere stacks up, there are a few things you should know.
GEHA Basics: What to Expect
GEHA dental insurance comes with two options to choose from: High Option and Standard Option. While they have their differences, both options offer comprehensive coverage for dental services, including preventative care and cleanings to root canals and orthodontic services. Both also offer at least some coverage for out-of-network providers, although in-network providers will still save you a fair amount of money. If you choose to use an out-of-network provider, you are responsible for paying any difference in any billing amount that the plan allowance does not cover.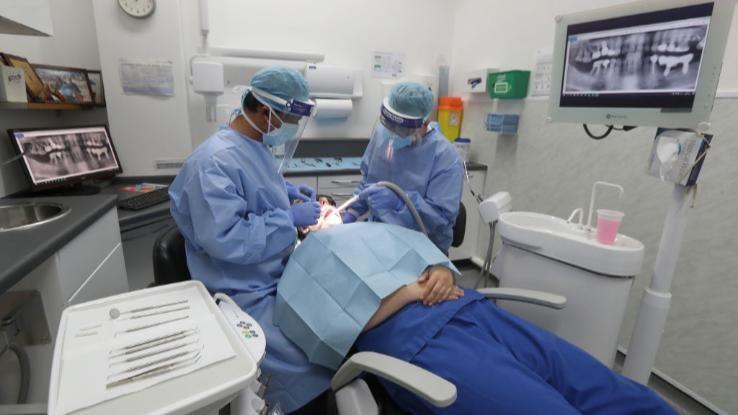 Lastly, both options offer 100 percent coverage for exams, cleanings (up to two annually) and x-rays from in-network providers. They also ensure no waiting period on most dental health services (other than the doctor's own schedule). The exception to this is if you selected the Standard Option, in which case there's a 12-month waiting period for orthodontic services.
Understanding the Differences Between Standard and High Options
While Standard and High Options have a lot of things in common, they also come with key differences. As you would expect, the High Option costs more, with prices varying by region. In exchange, however, you pay a lower percentage of all services and receive other benefits, such as the lack of additional wait time for orthodontic work.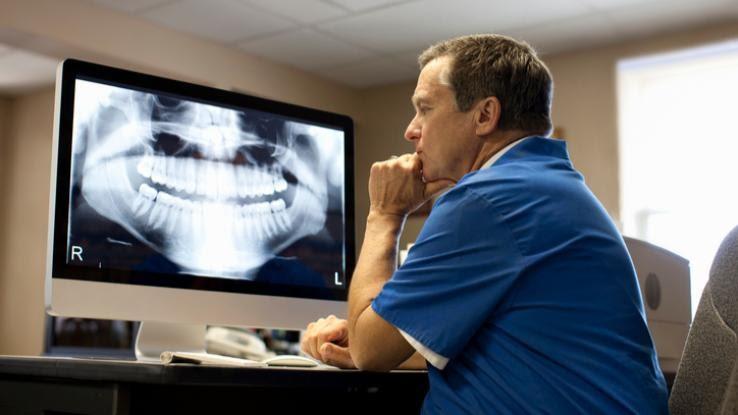 Selecting the High Option gets you 80 percent coverage on periodontal maintenance (essentially a deeper clean for people with gum disease and other problems), extractions and fillings, while the Standard Option covers 55 percent. Root canals, bridges, crowns, implants, dentures and periodontal surgery are covered up to 50 percent under the High Option but only 35 percent under the Standard Option.
Finally, High Option coverage only pays for 70 percent of orthodontic work, with a lifetime maximum of $3,500 covered per person. The Standard Option provides for the same percentage of coverage but a $2,500 per-person lifetime coverage limit.
What GEHA Dental Insurance Doesn't Cover
Before signing on with a GEHA dental plan, it's important to read the fine print and understand which services may be excluded. For instance, if you plan to use your GEHA dental plan to cover orthodontic services, it's important to note that GEHA does not cover orthodontic work previously started under another carrier. The only exception is for High Option members who previously began orthodontics work under TRICARE, a form of health insurance provided to U.S. military personnel and their families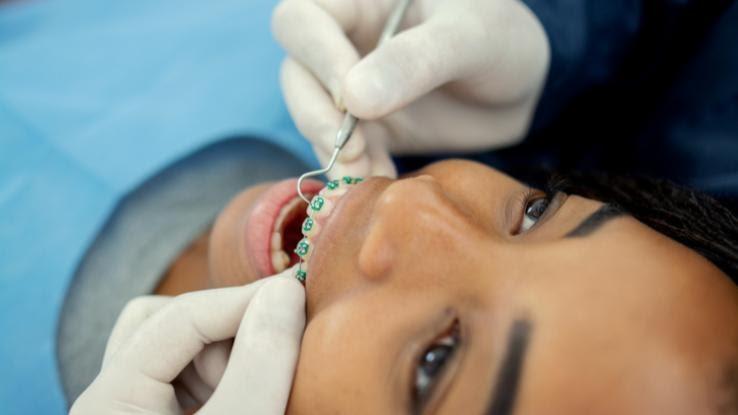 Maximum yearly benefits are another limitation to consider. While the High Option offers unlimited coverage for most non-orthodontic dental care during a given calendar year, the Standard Option covers a maximum of $2,500 per covered person annually. The High Option comes with no cap except on dental implants, which are limited to $2,500 per year.
If you have any doubts about what your plan will cover, then ask your dentist for either a pre-determination or pre-authorization form, especially before undergoing a large procedure, as both can help ensure that you don't end up with a bill you can't pay. A predetermination form provides an estimate of how much your plan will cover compared to how much you'll need to pay out of pocket. Meanwhile, a pre-authorization form approves in advance the amount to be covered by your insurance. Both are an excellent way to avoid surprises and both your dentist and insurance provider should be familiar with them.
The Difference Between In-Network and Out-of-Network Providers
Before enrolling yourself for GEHA dental insurance, you should check to see which dentists in your area qualify as providers. While both Standard and High Options provide a relatively high amount of coverage for in-network providers and a bit less for out-of-network providers, there's another cost built into the system that may not be obvious.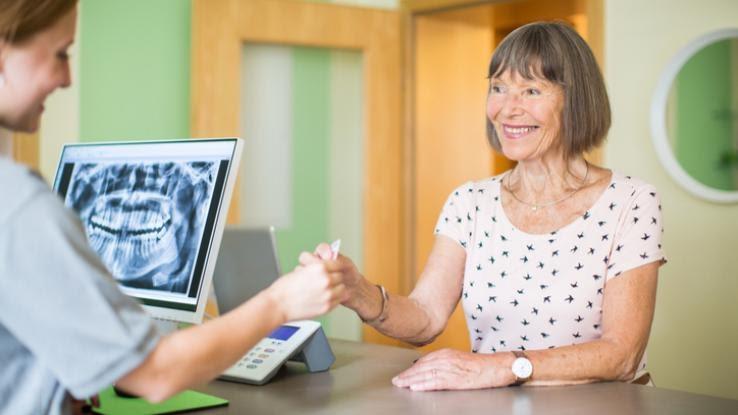 GEHA negotiates prices with in-network providers, meaning prices for specific services are capped at a certain level. Out-of-network providers by definition haven't negotiated with GEHA to cap prices, so there's no limit on what they can charge you. While they could hypothetically offer a better rate, odds are good that you'll end up paying more for the same service — and that's before factoring in the lower level of coverage that GEHA provides for in such situations. In short, make sure you have access to an in-network provider in your area before committing to GEHA dental insurance.
Comparing GEHA to Its Competitors
While GEHA has a solid reputation for providing healthcare insurance, both dental and otherwise, its relatively small size does mean that its network of dentists is smaller than some of its competitors. If you're not sure whether GEHA dental insurance is for you, then there are several other carriers worth considering.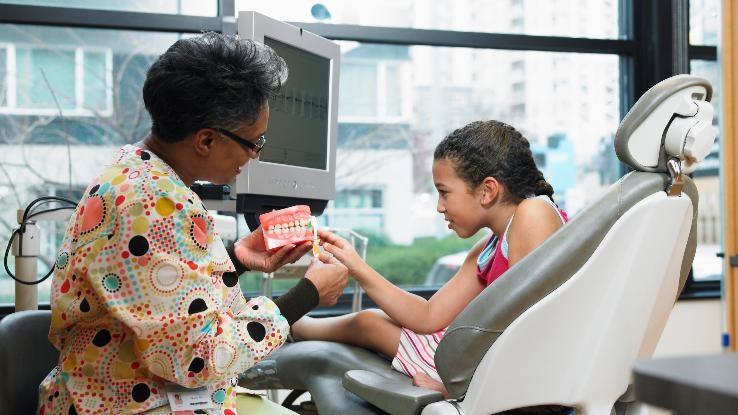 Cigna, for instance, offers a much wider range of providers, with 90,000 dentists nationwide. However, it does tend to have longer waiting periods for some forms of care, and it may not cover implants or cosmetic procedures.
At 270,000 dentists nationwide, Humana offers an even greater likelihood of an in-network dentist in your area. Like GEHA, Humana's plans cover 100 percent of preventative treatments, and some of their plans offer lifetime premiums. The downside is that some Humana plans max out at $1000 in benefits annually and require longer wait times for some procedures.
As always, choosing the right dental plan for you and your family comes down to your personal circumstances, and research is always the right move before committing to a plan. GEHA dental insurance isn't guaranteed to be the best for you and your family, but it's certainly worth considering.
Resource Links
https://www.geha.com/why-geha/our-story/about
https://www.gehadental.com/plans-and-benefits/standard-option-benefit-summary
https://www.geha.com/why-geha/our-story/about
https://www.gehadental.com/enroll/plan-brochures
https://www.cigna.com/individuals-families/understanding-insurance/full-coverage-dental-insurance