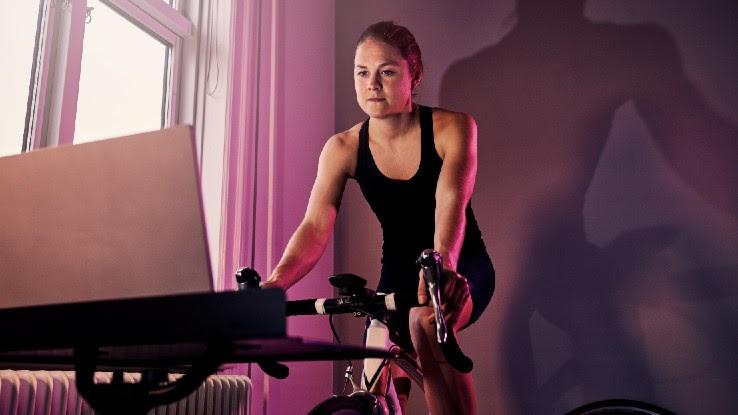 Bicycling is a great form of cardiovascular exercise, but sometimes outdoor cycling just isn't a viable option. If you don't live in a bike-friendly area — or if you're contending with cold weather and snowy conditions — you might want to keep this activity indoors.
The only problem? While Peleton, Nordictrack, and others have some great bikes and training programs, not everybody can afford them. So, if you're looking for a better way to try this workout on a budget, you've come to the right place. From budget-friendly and DIY stationary bikes to the best workout regimens, we've rounded up everything you need to know.
Great Places to Find Stationary Bikes That Don't Cost a Fortune
Having an indoor bike doesn't mean you have to shell out hundreds of dollars. You can find some decent ones on Amazon for under $200, but, if you really need to keep it super budget-friendly (i.e., free!), there are tons of sites where folks give away exercise equipment for free (or almost free) all the time. Some of the best sites to check out in your area include: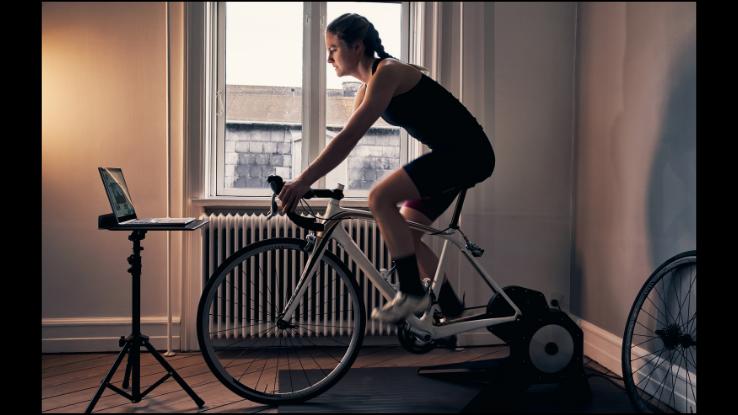 When you consider these sites, make sure that you're getting a stationary bike that has an adjustable seat so that it'll work with your height (see below).
How to Convert Your Bike Into a Stationary Bike
If you're not finding anything on those sites, or if you already have a great outdoor bike you're ready to bring indoors, you can convert your bike for indoor exercise in two ways.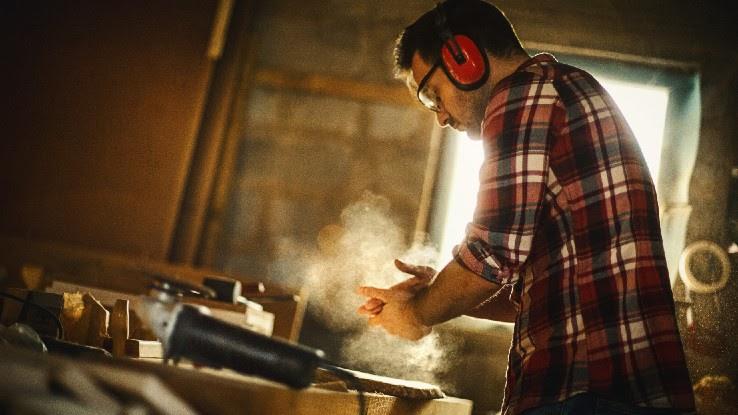 First, you can go the easy, though more expensive, route and buy a bike converter online. Amazon has some great options, including:
If you're handy, though, or if you need to reduce your costs to next to nothing, there are some great online tutorials on building a trainer yourself:
Once you've converted your bike, be sure to position it near a table, so that you can watch online classes on your tablet, laptop or TV. Or, if you're feeling like cycling is a great exercise for you while you work from home, you can build a simple "over the bike" desk from an easy DIY tutorial.
You'll also want to use an app of some kind to track your distance, speed, and other important stats to ensure you're really tracking what matters. There are tons of great free apps that will do this for you, or you can use your wireless or Bluetooth bike computer to do the standard tracking. We particularly recommend using an app, though, as apps allow you to track more than the average bike computer will. Plus, you can easily pair them with the use of indoor cycling training videos to get the most out of your workouts.
How to Fit Your Bike to Your Height
There's a simple tip to help you get the most out of your indoor cycling: have the height adjusted properly. As kids, we tended to ride around with our knees up to our elbows. When you're a kid, the proper fit doesn't seem as important because you've got tons of energy to burn. As an adult, though, the right fit is crucial for maintaining proper posture, preventing back pain, and having a more effective workout.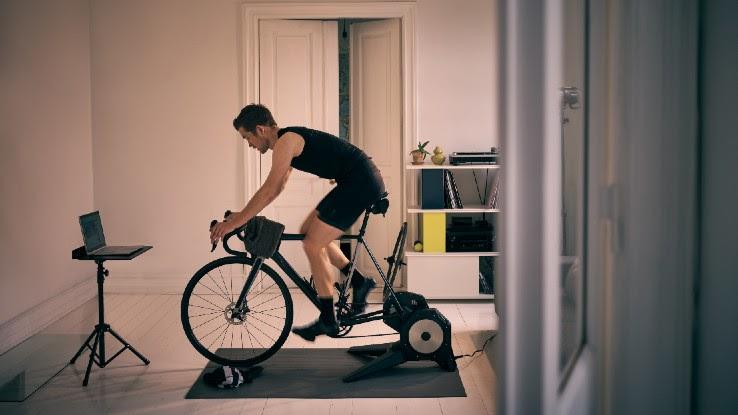 When you're on that bike, your legs should extend to be almost completely straight on the down stroke of the pedal. If your knees are bent at the lowest point of the pedaling, you should hop off the bike and adjust the seat higher. Repeat until you get that near-straight knee position.
Best Free Virtual Cycling Classes
Ready for the best free indoor cycling workouts? Take a look at these amazing classes that loads of people are using every day to keep fit and healthy. Some of these are best suited for basic spin-style workouts, while others are more intense, work best as a part of a series of rides, or focus on things like high-intensity interval training (HIIT). Some may be best for offseason training for bike races, as well, so keep that in mind as you decide which rides to take on your new indoor bike.
Best Free Indoor Cycling Apps
Ideally, you'll pair your cycling indoor training videos with use of a great cycling app. The apps will offer everything from basic tracking information and functions to race simulation and scenery to enjoy along your ride.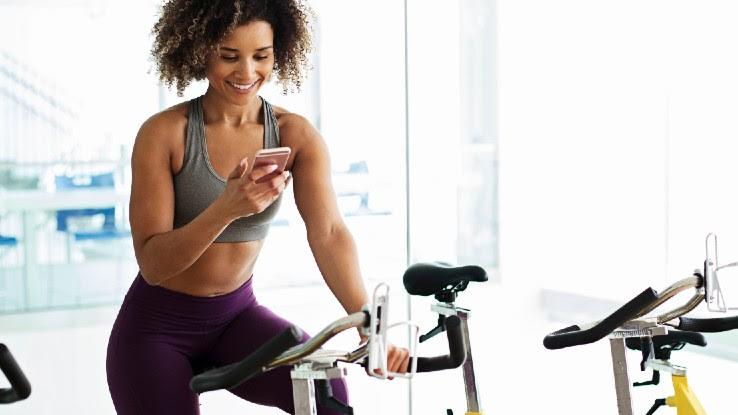 These best freebie apps can be found on your phone or tablet and will work with any bike. Before you download, consider looking through each app to see what they offer and why they're recommended (or not) by real-life users. Then, think about your plans and goals for cycling indoors and decide which will best suit your needs.