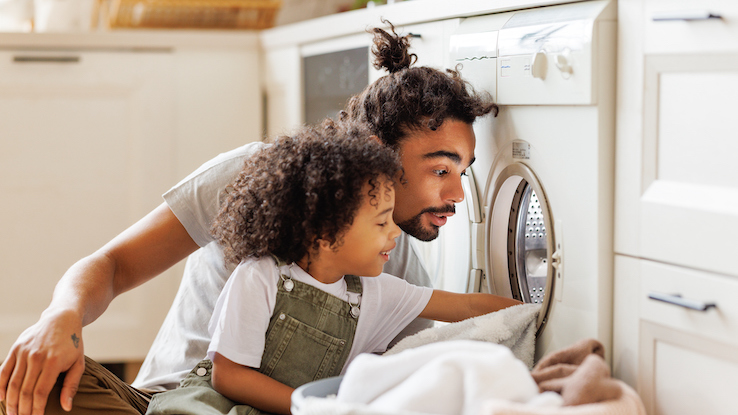 In the face of global warming and all the adverse changes on Earth, scientists have established that detergents are leading environmental pollutants. Unfortunately, even with your latest eco-friendly laundry machines and good intentions, you may fall into marketing traps and end up buying detergents that can degrade the environment. So how exactly do you escape this dilemma? What are some of the best non-toxic and eco-friendly laundry detergents? And how do you tell the difference between a falsely branded detergent and a genuine one? Here's what you need to know.
What to Consider When Choosing Detergent
While it's true that not all detergents are entirely safe, some are potentially more destructive due to the high levels of chemicals they contain. Non-toxic and eco-friendly detergents are detergents that cause minimal or no harm to the environment. However, detergent companies today have become deceptive in their branding, making it easy to think you're using a cleaner that's better for the environment than it really might be. Here are some things that can help you see through their bluff and choose the best non-toxic detergents.
Ingredients
Don't trust the commercials before you read through the ingredients listed on the detergents. While a manufacturing company may present its product as a safe one, you may find that it contains volatile organic compounds (VOCs).
VOCs are compounds contained in detergents and other household cleaning products. When emitted into the atmosphere as gasses, VOCs can pollute the environment and pose health threats. Your ideal green detergent should not contain VOCs. Some of the common VOCs to look out for include:
Glycol ethers such as 2-butoxyethanol
Chlorinates such as Tetrachloroethylene and Carbon Tetrachloride
Hydrocarbons such as Benzene and Toluene
Phthalates such as Dibutyl Phthalate and Butyl benzyl Phthalate
Terpenes such as Limonene
Look out for chemicals such as phosphate (which is non-biodegradable). It later flows into lakes, rivers, and other water sources, causing pollution in its wake. Other ingredients you need to look out for include phosphorus, nitrogen, and alkylphenol ethoxylates.
Packaging
Another thing to consider is the packaging of your detergents. Try as much as possible to use products that come in recyclable, eco-friendly packaging. Avoid plastics by all means. If the package is likely to end up in a landfill, then that product could cause more harm to the environment. Biodegradable packages are more environmentally friendly.
Spotting Green Detergents
In a world of deceptive marketing strategies, the U.S. Environmental Protection Agency (EPA) assures consumers by testing detergents and awarding a Safer Choice logo to non-toxic laundry detergents. Such detergents are free from carcinogenic toxins and environmental pollutants. Their pH levels and ingredients are tested, ensuring that both you and the environment are safe from toxins and pollutants. The next time you go searching for the best non-toxic cleaners to use in your home, try to get one that has the Safer Choice logo.
What Are the Best Non-Toxic Laundry Detergents?
Below are some of the best non-toxic, EPA-approved laundry detergents that you can buy for household use.
Dropps Stain & Odor Laundry Detergent Pods
Dropps Stain & Odor detergent is a leading non-toxic laundry detergent that is ideal for use in your machine. The detergent comes in pods that dissolve easily. It is an effective detergent free from harmful ingredients.
These pods are plastic-free from their ingredients to their packaging, making them very eco-friendly. The package is easily recyclable as well. The Dropps Stain & Odor Laundry Detergent Pods' natural fragrance will leave your laundry smelling nice all day. It is also a plant-based detergent.
Tru Earth Laundry Detergent Sheets
Tru Earth is a powerful yet gentle detergent that comes in sheets that you add to your machine each time you load it. The detergent is highly soluble, making it easy to use and very safe since it does not get stuck in your machine when you use it. It also means a lower carbon footprint, making it very eco-friendly. The packaging is plastic-free and can either be recycled or turned into compost.
Puracy Natural Laundry Detergent
If you prefer liquid detergent to pods and sheets, Puracy Natural Laundry Detergent is an option to explore. It is concentrated and purely plant-based. Doctors also endorse it since they have tested it to confirm that the detergent is hypoallergenic.
Puracy is so gentle that you can use it on your newborn's clothing without worrying about the chemicals. Puracy comes in recyclable refill pouches.
ECOS Laundry Detergent
ECOS laundry detergent is an eco-friendly clothes detergent created using plant-based ingredients. It is eco-friendly from its processing to the end product. It is one of the few products with a zero-waste status. What's more, this product is not tested on animals, making it an eco-friendly and cruelty-free detergent. A bottle of this detergent is enough for 100 washloads.
Seventh Generation Detergent
Seventh Generation liquid detergent is also a great option for eco-friendly laundering. Almost all of the ingredients in this detergent are plant-based. It is also tough on stains yet very gentle on your skin and the environment. It is fragrance-free, making it a safe option for people with allergies to scents.
ATTITUDE Baby Laundry Detergent
ATTITUDE produces one of the top detergents that is safe for you and your baby. No harsh chemicals go into its production. It is plant-based and vegan-certified. It is safe for use by most people with allergic reactions. The scent is not strong, but it is there; it's a mild mix of chamomile and lavender, which have a calming effect on babies.