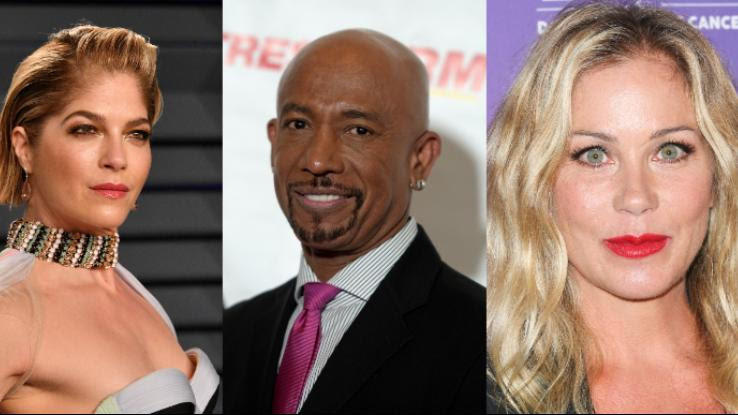 On August 10, 2021, actress Christina Applegate revealed on Twitter that she'd been diagnosed with multiple sclerosis (MS). The disease affects your central nervous system by disrupting communications between your nerves and brain. Symptoms can be severe and include vision loss, fatigue and a loss of mobility. While there's no cure for MS at this time, many people learn to live comfortably after receiving a diagnosis. Research into new treatments is ongoing — and promising.
More than 2.3 million people across the globe have been diagnosed with MS, and the disease has gained more awareness in recent years — in part due to efforts from celebrities like Applegate who have publicly addressed their MS diagnoses. By sharing personal details about their experiences with the condition, these celebrities demonstrate that you can continue to thrive while living with MS, and that there are many ways of doing so.
Christina Applegate Knows the Value of Support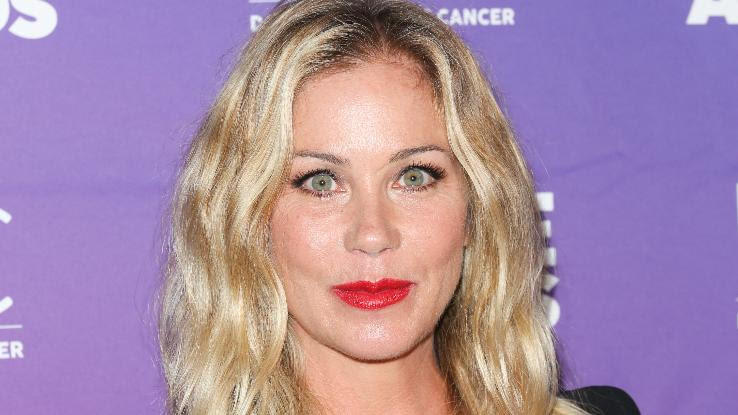 Actress Christina Applegate has always been open about her health in an effort to raise awareness. After being diagnosed with breast cancer in 2008, she started working with various brands to call attention to the importance of screening tests.
After receiving her MS diagnosis in mid-2021, Applegate once more made the decision to share details with the public in an effort to boost awareness, this time about the benefits of a good support network. She called the experience a "strange journey" but also stated, "I have been supported by people that I know who also have this condition," in her Twitter announcement. "It's been a tough road. But as we all know, the road keeps going."
With the latest diagnosis, Applegate is asking for privacy as she undergoes treatment and learns how to manage her symptoms. Many of her colleagues in Hollywood have shown support, including another star who also lives with multiple sclerosis: Selma Blair.
Selma Blair Raises Awareness on Social Media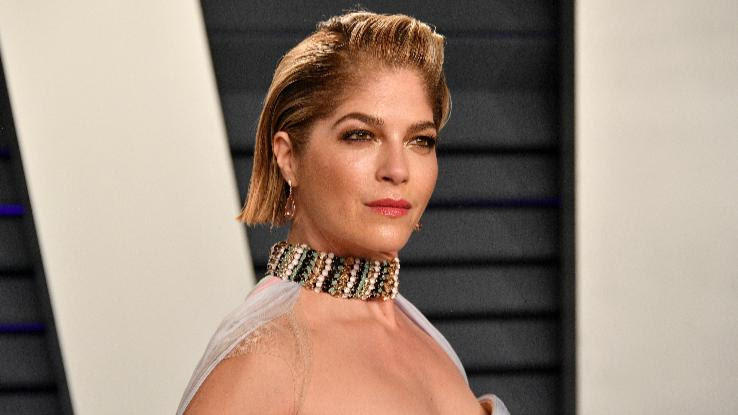 In 2018, Legally Blonde actress Selma Blair announced her MS diagnosis. She had been experiencing the symptoms for years, but she assumed she was experiencing minor illnesses or a pinched nerve. Once she got her diagnosis, she realized the symptoms were her body dealing with signs of the autoimmune disease.
"I am disabled. I fall sometimes. I drop things. My memory is foggy. And my left side is asking for directions from a broken GPS," Blair wrote in her Instagram announcement. "But we are doing it. And I laugh and I don't know exactly what I will do precisely but I will do my best… I have MS and I am ok."
A year later in 2019, she arrived at the Vanity Fair Oscar Party with a cane. The actress wanted to show how, with the right equipment and despite some difficulties, she's learning new ways to be mobile and stay social. "[T]he loving support has been a godsend and appreciated. People write me asking how I do it. I do my best," the actress wrote in an Instagram post right before the event. Today, Blair wants to give hope to others — including her The Sweetest Thing co-star Applegate. Blair shared love and support for Applegate on Twitter, writing, "Loving you always. Always here."
Jack Osbourne Explores Multiple Treatment Options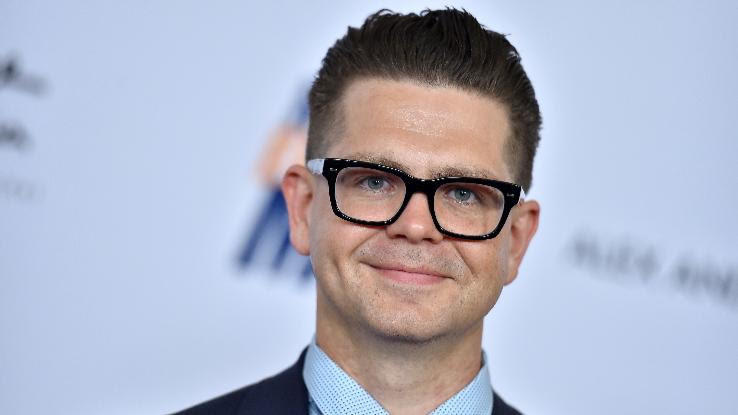 The son of Ozzy and Sharon Osbourne, Jack Osbourne was diagnosed with MS in 2016 when he was 26 years old, just weeks after the birth of his daughter, Pearl. Like Blair, he'd been experiencing symptoms for years, including 80% vision loss in one eye, numbness in both legs, and bladder, bowel, and stomach pains. However, he never considered how serious his symptoms were until he received his diagnosis.
"I didn't want to rush into any treatment decisions until I'd done some research and talked with my neurologist," Osbourne said in an interview. He spent six weeks reading about MS after receiving his diagnosis and then began nightly treatment injections. Osbourne also made numerous lifestyle changes, including exercising daily, learning new ways to minimize stress and changing his diet.
Jamie-Lynn Sigler Doesn't Let MS Define Her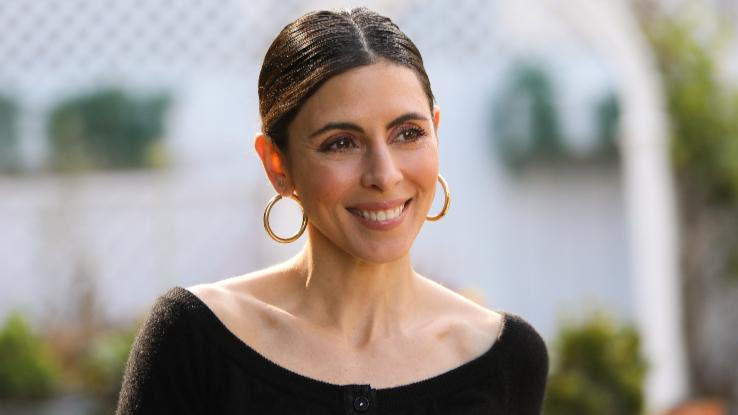 Processing a diagnosis can take time, and deciding to share that diagnosis with others can take even more careful consideration. Just ask Jamie-Lynn Sigler. In 2016, the Sopranos star revealed she'd been diagnosed with MS in 2001 when she was 20 years old. At the time of her announcement, she'd been living with the disease for 15 years — including nearly the entire time she'd starred in the hit television drama — without anyone knowing.
During her announcement, Sigler explained she couldn't keep quiet about her journey with MS anymore. The actress has since shared more details in an effort to raise awareness about her experience, explaining that she lives with many severe symptoms associated with the disease and can no longer run or walk for long periods of time. But Sigler now realizes her incredible strength and her will to keep fighting. She commented, "[MS is] part of me, but it's not who I am."
Montel Williams' Advocacy Work Is Powerful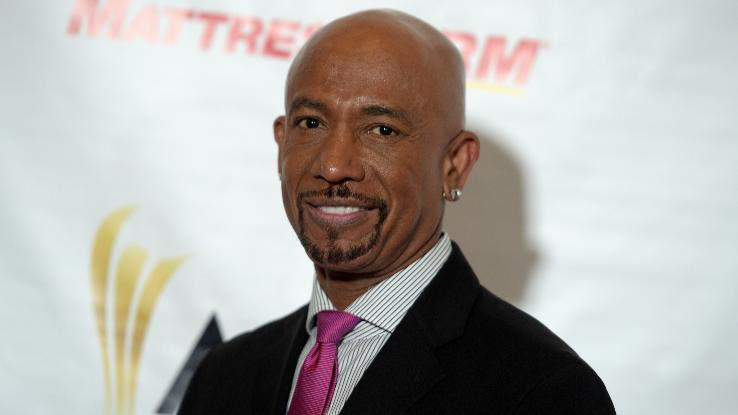 In 1999, Montel Williams revealed he had been living with MS for 20 years. The former talk show host experienced symptoms that affected his mobility but also developed coping strategies to keep himself more comfortable while filming his show. In an interview with Oprah Winfrey, Williams explained that he "learned psychiatric and psychological techniques to shift focus away from the intense [pain]" he'd been living with. "This disease is not going to stop me," he commented while discussing his diagnosis at a news conference.
Following his announcement, Williams turned his focus towards raising awareness about the disease and establishing the Montel Williams MS Foundation. In the years since, he's also become an advocate for medical cannabis, explaining how it helps him ease the pain from his MS symptoms.
Resource Links:
"Christina Applegate reveals she has multiple sclerosis" via CNN.com
"Multiple sclerosis – Symptoms and causes" via Mayo Clinic.org
"Montel Williams' Battle With MS – Overcoming Depression and Pain" via Oprah.com
"Jamie-Lynn Sigler Reveals She Has Multiple Sclerosis" via People.com
"Jack Osbourne Goes Public With Multiple Sclerosis" via the American Academy of Neurology's Brain & Life.org