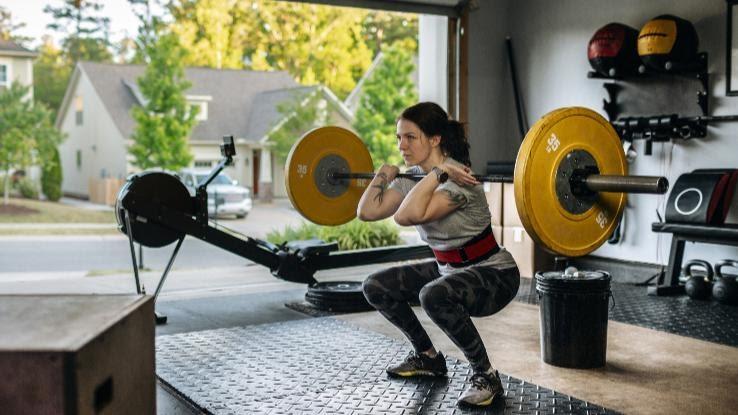 During the age of COVID-19, a massive number of gyms across the country have been forced to close their doors in an effort to slow the spread of the coronavirus. But as quarantine orders have continued to remain in effect, finding ways to stay active at home has become more important than ever before.
Many people have created entirely new at-home fitness routines. As those new habits have stuck, exercisers have started investing in pieces of equipment that can help them switch up their workouts from the comfort of home — and remain convenient for the long haul.
If you've gotten into home workouts but aren't quite ready to take the plunge and pay full price for exercise machines, purchasing pre-owned equipment can make for a great trial run. But before you buy the first elliptical you see in the online classifieds, learn some of the things you'll want to keep in mind as you're looking for fitness bargains.
Decide What Type of Equipment You Need
Deciding exactly what you're looking for before you begin your search can help narrow things down a great deal. That way, you won't end up taking advantage of a great deal, only to discover that it doesn't necessarily meet your needs or that the equipment becomes an impromptu clothing rack because you never use it.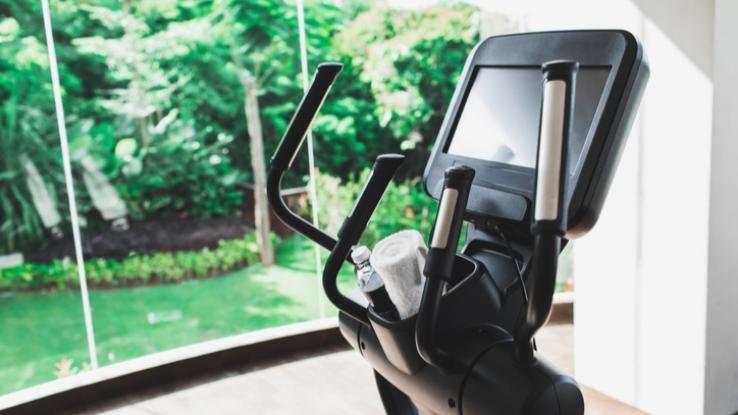 To arrive at a decision, think about your answers to these questions:
Do you plan to take online classes during your home workouts? If so, what kind? What sort of equipment is going to be the most helpful?
Are you looking for cardio equipment, strength equipment or both?
Are you aiming to create an all-in-one home gym, or do you already have a preferred workout you like sticking to?
If possible, explore different workout programs to get a feel for which ones you're likely to stick with before you spend a great deal of money on equipment. For instance, you might try out that new online kickboxing class for a week or two without the punching bag before springing for the equipment. This will help you get a feel for whether you're on the right track as far as targeting your fitness goals goes.
Look Online to Buy Used Fitness Equipment
One of the trickier parts about buying used exercise equipment is knowing where exactly to look for it. You might start out by asking around to see if anyone you know has an old piece of equipment they're looking to sell. Even if it's not the most cutting-edge model, you can usually get a good deal when you're negotiating with friends and family, so it may be an option worth exploring.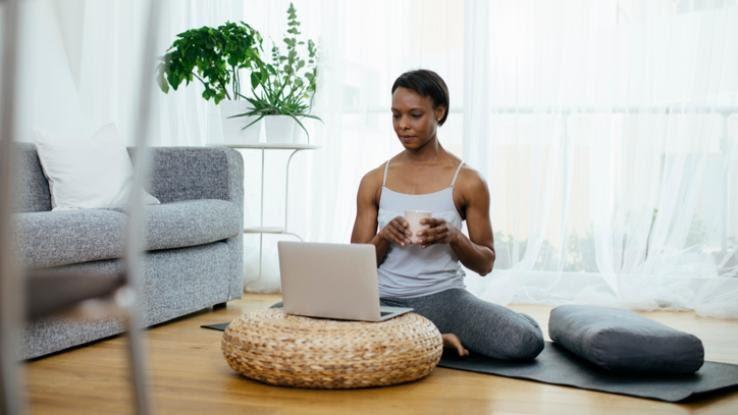 Online classified ads are also helpful places to look, but you might want to be careful with individuals' posts unless you're looking for something very specific. You can't be sure how well certain pieces of equipment have been maintained in someone's home, and maintenance is important when it comes to safety — and when you're looking for more intricate machines like stairclimbers. Be on the lookout for ads from local gyms that may be looking to sell or get rid of old equipment. It'll often be of much better quality than equipment you buy from an individual.
Also, keep in mind that Amazon offers a great deal of used and refurbished fitness equipment at discount prices. Just click on the "new and used offers" button below any piece of equipment that catches your eye. There are also online used fitness equipment stores, such as Johnson Fitness and Wellness and Global Fitness, that are worth a look.
One of the most important things to keep in mind when shopping online for fitness deals is any possibility of shipping. This is especially true if you're looking to buy a large or bulky item. Before you commit to buying it, make sure you know exactly how you're going to get it to your home. Shipping a large used cardio machine from a few states away might make your purchase jump from "super deal" to "budget buster" in the blink of an eye.
Base Your Decision on These Factors
Just because an item is available for a low price, that doesn't necessarily mean that it's a great deal. There are several things you'll want to keep in mind to make sure you don't end up with a bad product, no matter how appealing its price might be: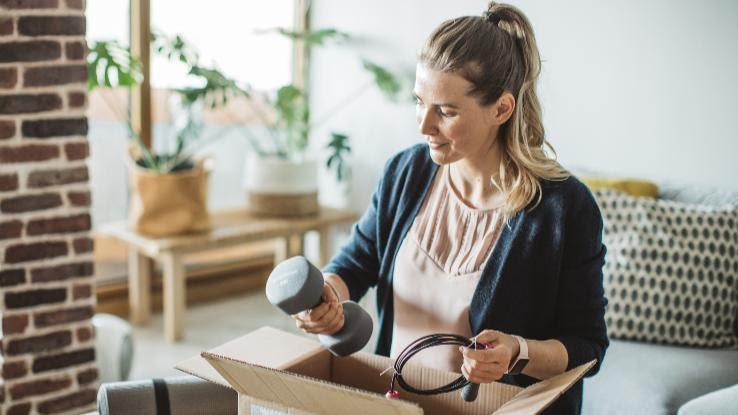 Look at the brand name: In general, be wary of any equipment from an unknown brand. There's a good chance that it won't take you long to find out why you were able to get it for such a bargain. In general, it's better to opt for a brand that's widely considered trustworthy. Not only can cheap equipment break down more easily, but it can also be dangerous if it breaks at the wrong time.
Look at online reviews: In addition to reading up on the brand name, search for reviews online about the specific piece of equipment you're looking at. You'll find out how well it worked for other buyers, and you might learn some details about common failure points of a machine that'll help you rethink the purchase.
Try before you buy: This is especially true when you're buying from an individual, like a seller you might find on Craigslist. Make sure you actually get a look at the equipment in person before making any commitments. There's nothing worse than arriving to find that the seller used a stock photo off of the internet that in no way reflects the actual condition of the product. Don't be afraid to test it out, either. You should no more be expected to buy a cycling machine you haven't used than a car you haven't test-driven.
Check for wear and tear: Be thorough when checking out a piece of used fitness equipment. If there are parts or cables that need to be replaced, it's best to know beforehand so you can take that into account when considering the final price. Also, make sure you can actually locate the part that needs replacing before you make your purchase. If the equipment in question is an older model, you'll want to make sure the company that made it still offers replacements of the part you'll need.
Pay What's Comfortable for You — and Reasonable for the Equipment
Before you set out on your search, do a little research to figure out what price range constitutes a good deal. Start off by checking fitness retail sites to find out what the piece would cost if it were brand new. Then start looking at the prices of used versions of the same equipment on a variety of other sites.
At this point, don't worry about whether the sites you're visiting are actually located close enough to you to purchase from. You're more or less trying to get a feel for the average price range. Once you land on a realistic figure, you'll be better prepared to look for similar offers near you or see if you can negotiate with potential sellers.
Last but not least, if you find something that looks promising, it may be worth it to see if you can get in touch with the company that made the piece of equipment to see if it's still under warranty. Even if it isn't, you can ask about whether purchasing an extended warranty is an option.
Resource Links:
https://www.verywellfit.com/should-i-buy-used-fitness-equipment-3120237
https://www.mayoclinic.org/healthy-lifestyle/fitness/in-depth/fitness/art-20044002