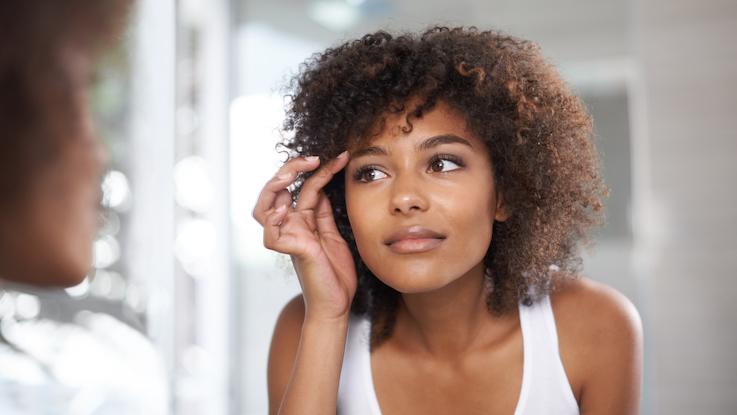 Many people wish they could grow fuller brows — especially if overplucking has left eyebrows sparse, thin or patchy. And there are plenty of products on the market that promise fuller, thicker brows with regular use. But do eyebrow growth serums really work? And what's the best brow growth serum bang for your buck? Let's take a look at the options.
What Are the Best Brow Growth Serums?
First, it's important to set realistic expectations. Even hair growth treatments that research has proven effective can take several months to a year to show results. So if a product promises a quick fix for fuller brows, take those claims with a grain of salt. That said, there are several options worth trying if bold, full brows are your goal.
Rogaine (Minoxidil)
Rogaine is the brand name for minoxidil — and one of the most common hair growth treatments. Minoxidil started out as a treatment for high blood pressure. But researchers noted that a side effect of the medicine was hair growth, so companies pivoted to market it for people with hair loss.
While the Food and Drug Administration (FDA) has only approved minoxidil to treat hair loss on the scalp, one small study found that it may be effective for growing fuller eyebrows. Minoxidil can cause skin irritation and other side effects. Be aware that it may cause hair to grow on other areas of skin — so it's important to apply it carefully and avoid getting it on surrounding skin.
You can buy Rogaine over the counter in both foam and liquid forms. It comes in different concentrations, so ask your doctor or dermatologist about the best way to use it for eyebrow growth.
Latisse (Bimatoprost)
If you're willing to go beyond the drugstore, your doctor can prescribe a medicine called Latisse (bimatoprost). Just like minoxidil, bimatoprost was originally a medicine for another health condition — in this case, eyedrops for glaucoma — and researchers noticed that eyelash growth was a side effect.
The FDA has only approved Latisse for eyelash growth. So you may be wondering, does lash serum also help eyebrows grow? There's some evidence that it can. One small study found that daily use of bimatoprost for nine months noticeably improved eyebrow growth. Another small study compared bimatoprost to minoxidil and found that both may promote small improvements in brow growth.
More research is needed to understand exactly how well Latisse works on brows as opposed to lashes. In the meantime, doctors can choose to prescribe it off-label for use on eyebrows. Talk with your doctor or dermatologist about the risks and side effects of this medicine.
Other Brow Growth Serums to Try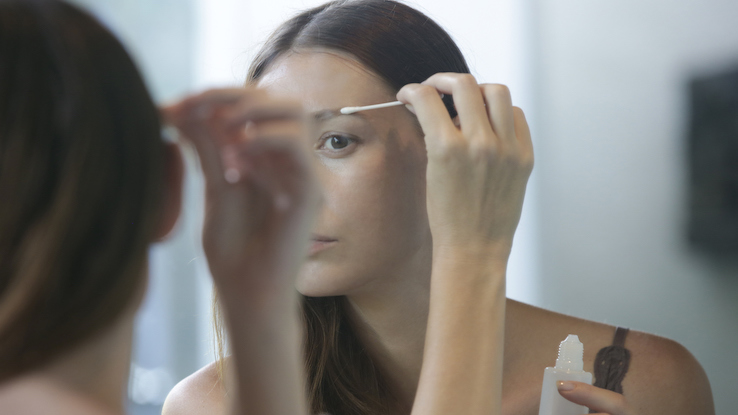 You can find lots of brow growth serums online or at your local drugstore. Many use ingredients like biotin and peptides that may promote hair growth. Others work by strengthening or thickening existing brow hairs.
As dermatologist Kavita Marviwalla told Cosmopolitan, "Most of the latest non-prescription brow serums are designed to improve the thickness of each brow hair and, depending on the formula, can maybe even improve growth."
Two of the most popular and well-reviewed options are RevitaBrow Advanced Eyebrow Conditioner and RapidBrow Eyebrow Enhancing Serum. Both contain peptides and biotin. And just like with Latisse, you may also have luck applying products made for lash growth to your brows.
While you're browsing the aisles at your local drugstore for brow-enhancing serums, remember to take steps to protect the brows you already have. That means taking it easy with the tweezers to avoid overplucking.
Resource Links: