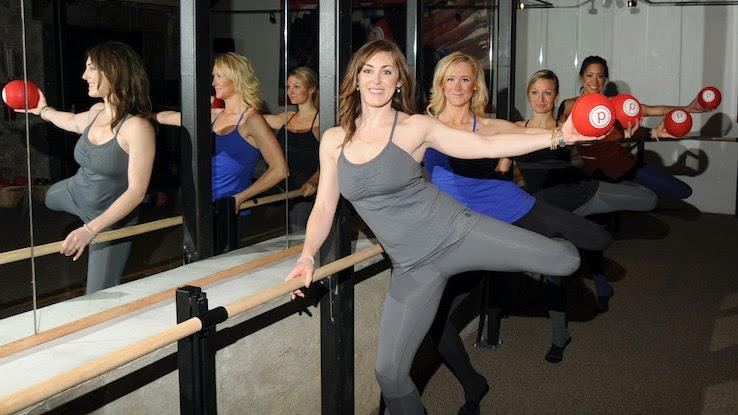 With COVID-19 cases rising, many gyms aren't operating at full capacity — and, in all honesty, they probably won't be for quite some time. Since quarantine began, many people have felt uncomfortable with attending in-person exercise classes or going to the gym, even with social distancing restrictions and increased sanitizing procedures in place. Enter: the rise of at-home, online workout classes. One popular workout type? Barre classes, which are inspired by the low-impact, full-body work that's done in ballet. Full of health benefits and easy to practice from home, barre workouts need to be part of your regimen.
What Exactly Is a Barre Workout?
The barre workout incorporates the standard barre work used in ballet training. Though it uses basic ballet moves, you don't need dance experience to try this workout. In fact, folks who practice Pilates and yoga will probably find a lot of crossover here. Typically, routines mix in a variety of movements, including some ballet positions — pliés, pulses and lunges — all of which one accomplishes while holding the barre. (The ballet handrail pictured above.)
"A barre workout combines traditional elements of a classical ballet barre workout with Pilates and contemporary leg exercises to offer a low-impact, challenging workout focusing on the lower body," barre instructor Julie Erickson told Byrdie. Best of all, barre classes can range from 10 to 60 minutes depending on the instructor, so it's easy to incorporate this practice into your daily routine.
Before you get started, it's important to have some sense of the most basic movements. For example, a first position squat is where students stand with their heels together and toes facing out — and then they'll squat continuously. Another standard movement is a plié pulse, which has students lower their hips until their thighs are parallel to the ground; from there, they pulse up and down for a set amount of time.
The Health Benefits of Barre Workouts
Though the barre workout may be low-impact, it's still a lot of work. However, that hard work has some awesome health benefits — and, in the long run, you'll be stronger for practicing barre workouts consistently.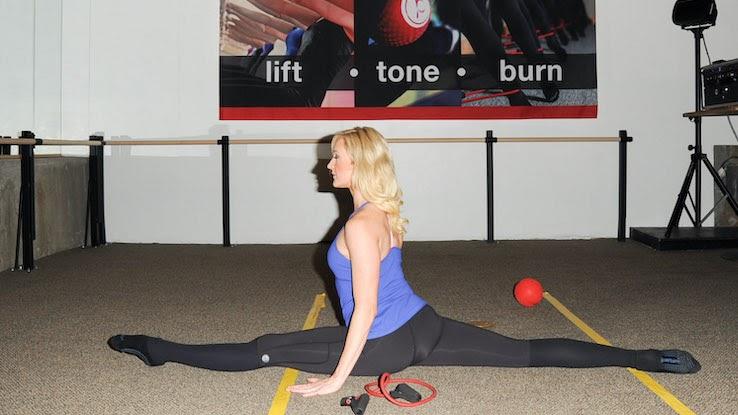 First, barre helps to improve your posture, much like ballet. As you complete the movements, you'll be encouraged to stand tall, all of which helps strengthen the muscles in your chest and shoulders. Additionally, this type of workout increases your flexibility and improves your balance. Leveling up these abilities helps you get stronger and stave off injuries. Of course, consistency is key. But, if you stick to it, expect your glutes, hamstrings and calves to become more toned over time.
In addition to the physical benefits, completing barre workouts helps your mental and emotional health too. As with most workouts, barre helps reduce stress and trigger the release of endorphins, which can be especially beneficial if you break up your workday with a quick class. Additionally, focusing on executing each movement correctly will help to increase your mindfulness.
How to Have a Successful Barre Session at Home
While in-person barre classes typically have a ballet barre bolted to the wall of a dance studio, you can modify things to be at-home-friendly. In fact, you can use almost anything as a barre –– a chair, a desk, your couch –– so long as it's strong enough to hold you and help you maintain your balance. Additionally, some instructors offer modified classes, which trade the barre for a yoga mat and some light dumbbells or resistance bands.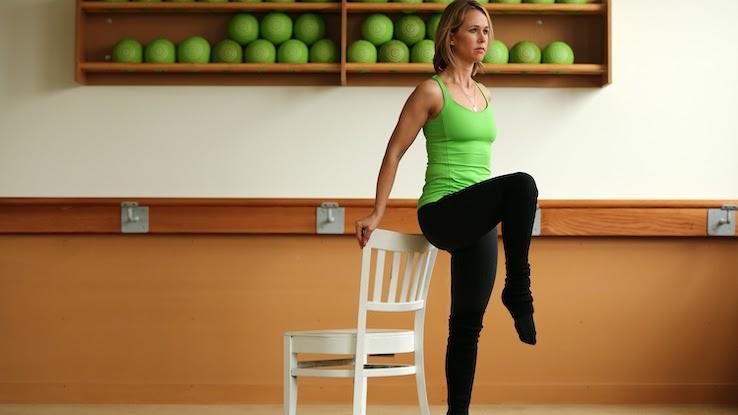 Just like with any other new workout, pace yourself and listen to your body. Although you want to challenge yourself, you don't want to overdo it or injure yourself by being overzealous. Be sure to wear comfortable clothes, drink lots of water and get a good night's sleep, the latter of which can set you up for success in the long run.
Excellent Barre Workouts to Try at Home
If you're looking to try a barre workout, you've got quite a few choices at your fingertips. With a simple Google or YouTube search, you can find virtual classes or pre-recorded videos online to help you get started. Often, beginner classes last for about 10 to 20 minutes. For example, a 12-minute workout from Barre Fitness will really work your low body, all while giving you a bite-sized sense of what a barre workout has to offer.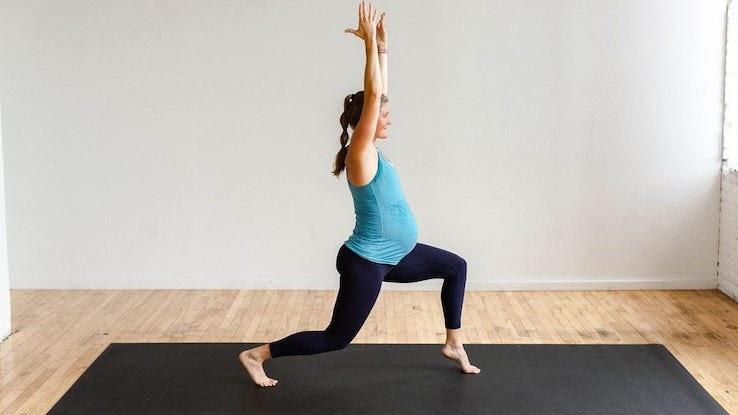 A more intense workout, which can range anywhere between 30 to 60 minutes, is better for those who are more advanced in barre. Certified barre instructor Lindsey Bomgren offers a variety of classes on YouTube including this 45-minute barre class, which incorporates movements geared toward cardio and sculpting.
Barre is also safe for pregnant folks looking to incorporate some safe exercise into their routines. For example, Aura Studio offers an excellent pre- and postnatal full-body barre workout. "This workout is wonderful for new mamas or mamas-to-be looking to continue or introduce a fitness routine. The equipment in this workout is completely optional as well," Michelle Carrillo, a certified barre and Pilates instructor, shared.
Regardless of which class you take, doing any kind of barre workout will certainly challenge your fitness level and help to sculpt your body in the long run. It's an excellent workout, especially during these times when many of us are staying close to home!
Resource Links: