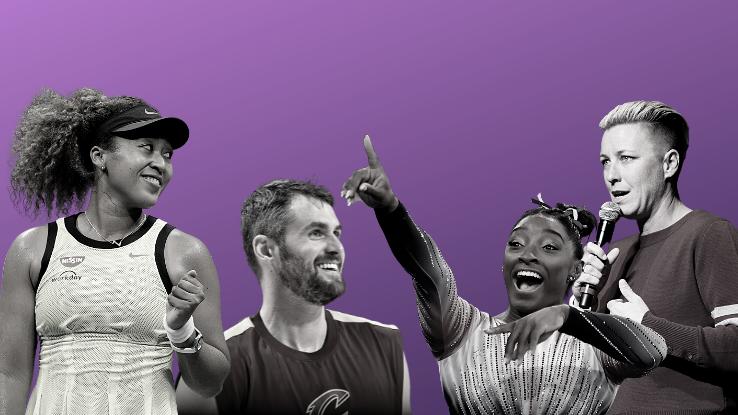 Unfairly, many of us have put athletes on pedestals — and not just the kind where medals and trophies are doled out for their wins. That is, the media often portrays athletes as superhuman, as people whose strength, stamina, endurance, and sheer willpower can't be matched. But even if this viewpoint is meant to be a compliment, the intention doesn't outweigh the cost.
Putting anyone on a pedestal like that often disregards the individual's humanity. Yes, we love cheering on athletes and watching their accomplishments, but, above all else, they are people who experience mental illness, stress and other mental health-related challenges, too. And all of that pressure they're under can exacerbate anxiety, stress and more.
Regardless of your career path, it can be difficult to put your mental health first or share that you have a mental illness or disorder, especially since stigma persists. However, these eight athletes are looking to make real change. By leading by example and speaking out about their own experiences, these world champs and Olympians are undoing stigmas and bringing visibility to mental health. And, in the end, that's forging a new, increasingly sustainable path for us all.
Naomi Osaka
Ranked No. 1 by the Women's Tennis Association (WTA), four-time Grand Slam singles champion Naomi Osaka has become a household name over the last few years. The reigning champ of the Australian Open has not only taken a stand against police brutality and advocated for justice and anti-racism, but she's also used her platform to spotlight the importance of safeguarding one's mental health.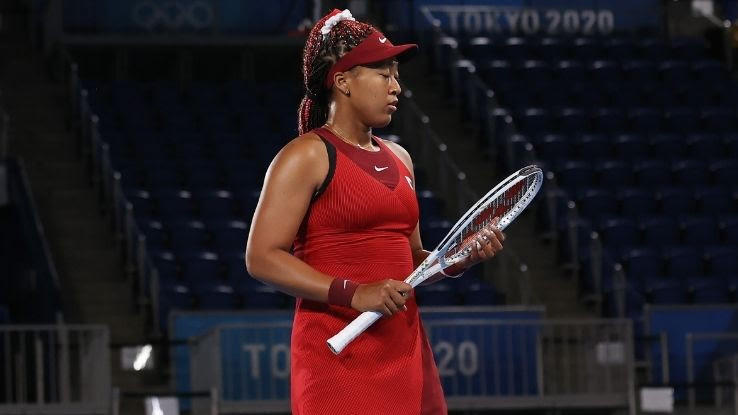 Forced to speak in front of crowds and press, Osaka found herself navigating her anxiety constantly — and it was becoming unsustainable. Ahead of the French Open, Osaka advocated for herself and put her mental health first, stating that she would not be doing the tournament's required press, despite the fines she'd incur.
"Perhaps we should give athletes the right to take a mental break from media scrutiny on a rare occasion without being subject to strict sanctions," Osaka wrote in a piece for Time. "I feel uncomfortable being the spokesperson or face of athlete mental health as it's still so new to me and I don't have all the answers. I do hope that people can relate and understand it's O.K. to not be O.K., and it's O.K. to talk about it."
Simone Biles
Olympian Simone Biles, world-renowned for her flawless routines and exceptional athletic ability, is the most recent high-profile athlete to prioritize her mental health over the prospect of acquiring another gold medal. With seven Olympic medals to her name — four of which are gold — Biles knew the world was watching and waiting for her Tokyo 2020 routines. And that made her decision to withdraw from several events all the more important.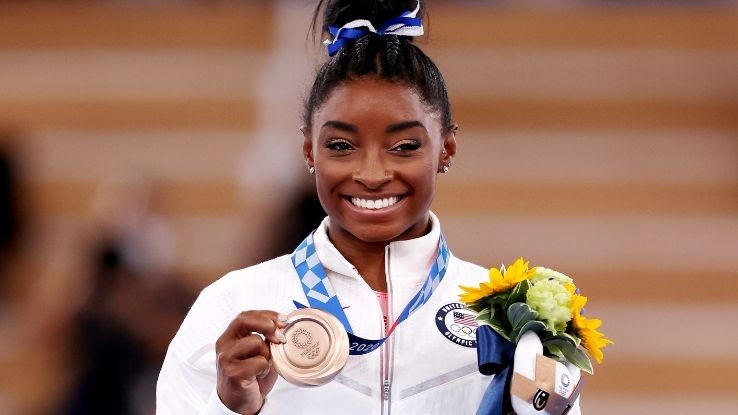 "It's honestly petrifying trying to do a skill but not hav[e] your mind and body in sync," she explained. "10/10 do not recommend." When Biles withdrew, critics and internet trolls alike complained, as if Biles' main goal should be to entertain them. By putting herself first, Biles underscored the importance of listening to one's self, of putting one's mental health — and, by extension, physical safety — first. "At the end of the day, we're human too," Biles shared.
The Olympian's actions have turned her into an even more inspiring role model and, hopefully, have taught us all about the importance of not just putting our own health first, but being understanding when a peer, friend, coworker or family member must do the same.
Kevin Love
Although Kevin Love is highly regarded in the sports world, most basketball fans weren't aware of the ways managing his mental health has proved challenging. Reluctant to share his experiences with anyone outside his closest family and friends, Love eventually experienced a rather public panic attack in 2017 and, later, sought support at an inpatient treatment center.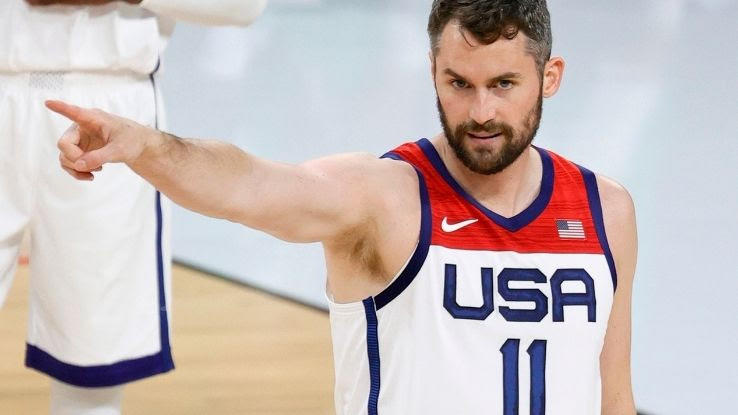 Like so many of us can relate to, Love was reluctant to share his experiences with anxiety and depression because he feared doing so would make him look "weak" given the stigma associated with mental illness and mental health-related conditions. When he felt prepared to do so, Love shared his experiences with fans and followers, aiming to help others who are too afraid to ask for help and support. "Everyone is going through something we can't see," Love said — and that's certainly a lesson we can all carry with us.
Raven Saunders
Raven "The Hulk" Saunders navigated living with depression long before becoming an Olympian. The shot put silver medalist has shared that her experiences with depression led her to isolate herself from others, and she admitted that she wasn't present mentally, often finding herself just drifting away.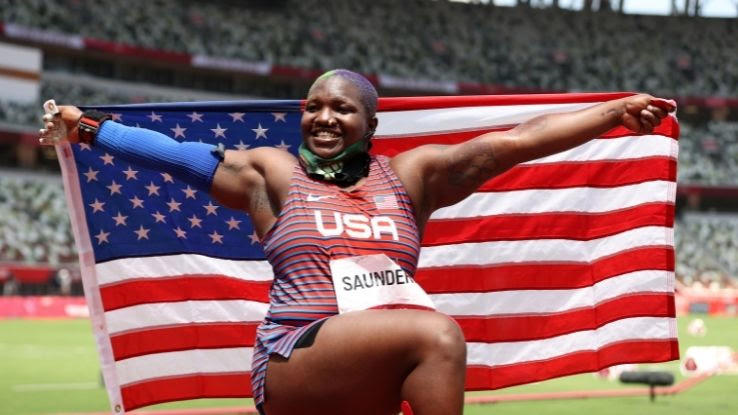 Those of us who live with depression may recognize these symptoms, but it can be hard to acknowledge it for what it is — and, in some cases, depression is so swept under the rug that we don't have the language for what we're going through. The same seemed to be true for Saunders. In high school, the Olympian's coach told her that he could only continue training her if she kept her grades up, something that proved difficult given her mental health.
After this moment, Saunders knew she had to make a change. "Mental health wasn't something that we talked about [in my family], unless it was someone that you know have gone what we call 'completely off the rails.' You know somebody that really was dealing with serious mental health issues, something that you can clearly see and identify like 'okay they're struggling,'" Saunders told Forbes. The takeaway? Although it can be scary, Saunders proves that speaking up for what you need — and about the reality of your experiences — is well worth it.
Laurie Hernandez
Two-time Olympic medalist Laurie Hernandez has shared that the COVID-19 pandemic, and all of that forced alone time, led her to explore ways to better her mental health. In addition to exploring some creative outlets, Hernandez tried talk therapy — and, now, she's a huge supporter of it.
"You're just taking a stranger who knows nothing about you or your life or what you've been through, doesn't know anybody that you know. And you get to share just everything and leave it in that room when you're done," she explained. "I think that's wonderful."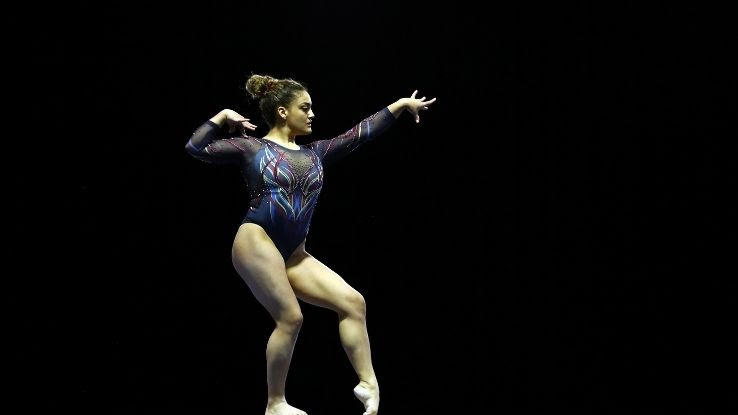 In the past, Hernandez has been open about her experiences with depression and what she has called "disordered eating habit," much of which stems from the "twisted" emotional abuse she suffered from her former coach. In addition to calling therapy one of her "favorite things in the world," the gymnast has also been outspoken about how medication, namely antidepressants, has been a huge help. "There's no shame in [taking medication], and I was putting it off for a while because even though I don't stigmatize it for other people, I was doing it for myself," she said.
Noah Lyles
Bronze medal-winning Olympian Noah Lyles shared that exercise helped him navigate his depression. After winning bronze in Tokyo, the track star broke into tears, explaining that going on and off antidepressants made his year a very difficult one.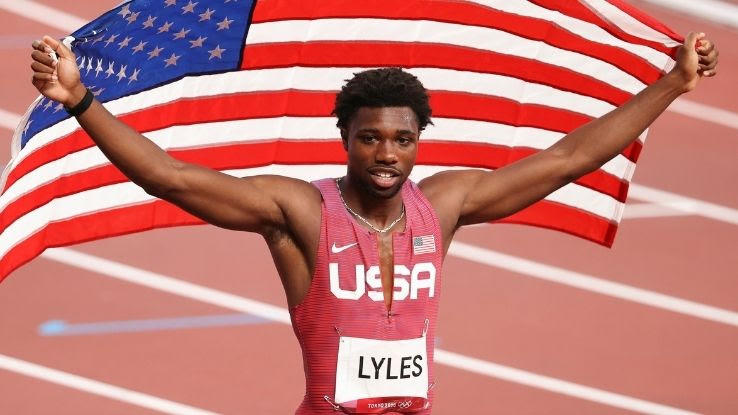 While he initially came off his medication for the Olympics, he later publicly announced that he was taking antidepressants again in 2020 since, sharing that they'd really helped his mental health. "I've always talked about mental health in my career. And, now, as I got more and more popular, I got more and more attention, people watching me. So I feel that I was able to reach an even bigger audience," Lyles shared. The Olympian has also been open about his positive experiences with therapy, and the way seeking support for his mental health has allowed him to continue finding success, and happiness, in his career.
Abby Wambach
The two-time Olympic gold medalist and FIFA Women's World Cup champion Abby Wambach is perhaps best known for leading the U.S. Women's National Team (USWNT) to victory on the soccer pitch back in 2016. While she made goal-scoring and leadership look easy, the truth is that Wambach was incredibly anxious.
With retirement looming, Wambach wasn't sure who she was without soccer. At the same time, she struggled with being openly queer on the world stage. All of this led her to try and soothe her anxiety with drugs and alcohol. The Olympian told The New York Times that she started to abuse what were prescribed pain pills and, during the off season, would binge drink. After receiving a DUI in 2016, Wambach sought support and turned to therapy.
"People are so uncomfortable talking about mental health because they can't fix it," Wambach, who is now five years sober, has said. "As soon as I started talking about it, I immediately felt like this is what I've been needing to do. The number one thing anyone should ever say to somebody is that they're not alone."
Aly Raisman
Gymnast Aly Raisman won six Olympic medals and was captain of both the 2012 "Fierce Five" and 2016 "Final Five" U.S. women's Olympic gymnastics teams. Off the floor, Raisman has also set an example by speaking her truth.
In 2017, she came forward as one of the many young women who were sexually abused by the former Olympic team physician Larry Nassar. Raisman later filed a lawsuit against U.S.A. Gymnastics and the U.S. Olympic Committee, claiming both organizations "knew or should have known" about the abuse.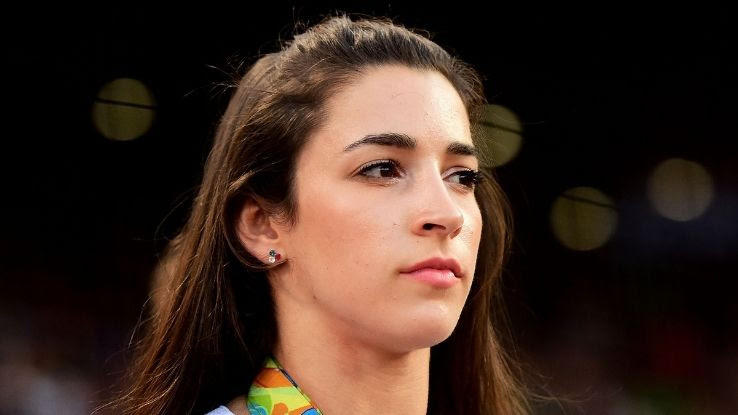 The Olympian and other survivors received the Arthur Ashe Courage Award — but the public's acknowledgement doesn't make her trauma any less difficult to process, whether she's doing so publicly or privately. For Raisman, going to therapy has been a process; speaking about one traumatic memory, and beginning to heal, has often caused others enter her mind. Healing is a slow, non-linear process, and, as Raisman learned, it's important to find the therapist who's right for you.
"Honestly, I've done a lot of reflecting over the last couples of years and I realized I was being so hard on myself," she shared an interview, noting that healing isn't a one-size-fits-all scenario. "What we say to ourselves really matters and I would think about it and I would say, 'Okay, would I ever say this stuff that I'm saying to my little sisters or my mom or a good friend or my future daughter?' And the answer is absolutely not, so why am I not giving myself the same love and kindness I would give to someone else?"