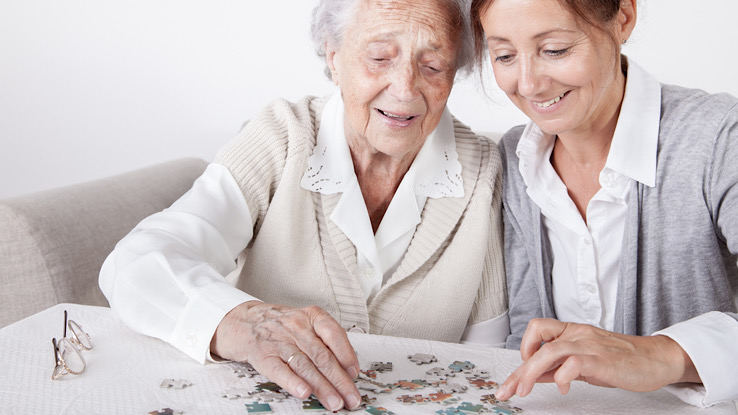 Having dementia or caring for someone with dementia can be challenging because dementia can affect everyday activities and the ability to communicate with loved ones. And being a caregiver for someone with dementia can lead to burnout and stress. So finding enjoyable, fulfilling daily activities for dementia patients is important.
Some activities for dementia patients can help create emotional connections, reduce anxiety, and increase satisfaction. They can also help their caregivers to feel purposeful and comforted as well. If you or someone you know is caring for a loved one with any form of dementia, read through the following 10 activities that can keep them engaged and active. Keep in mind, not all of these activities may be best for you and your loved one. Try activities based on your loved one's mood, capabilities, and the things they tend to enjoy.
1. Do Some Gardening
Gardening can be an excellent way to keep your loved one physically active and engaged (not to mention the potential environmental benefits of gardening). People with dementia may enjoy routine tasks like planting seeds or watering plants. If being outdoors becomes challenging, try offering real or fake flowers to arrange in vases indoors.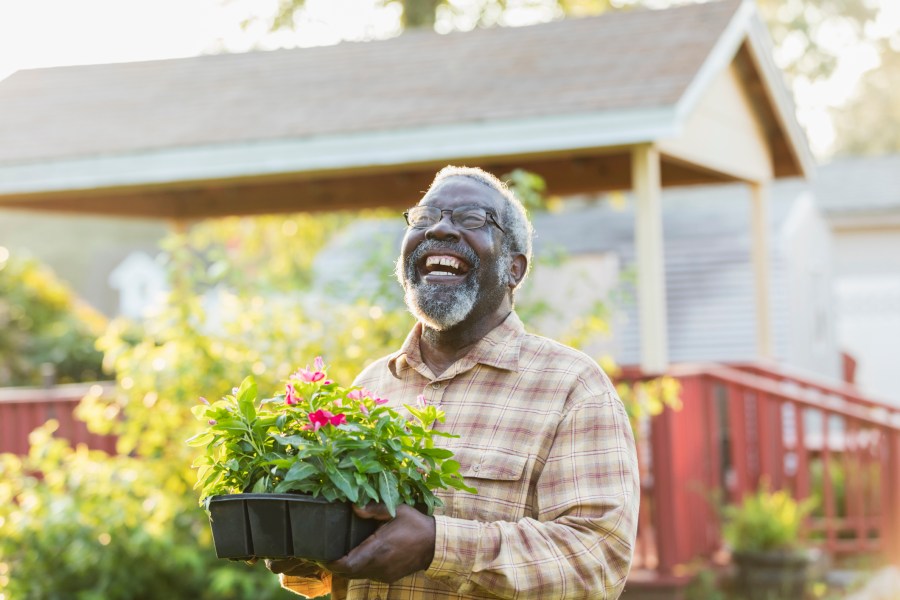 2. Do Jigsaw Puzzles or Art Projects
Try finding a simple version of a hobby that your loved one once enjoyed. Jigsaw puzzles with large pieces are a good replacement for more challenging puzzles. Making collages, painting, or shaping clay can be fun, creative, and simple projects.
3. Complete Household Tasks
Doing activities around the house can help a person with dementia feel a sense of normalcy. Sometimes sweeping the floor, folding laundry, raking leaves, or polishing silverware can help even if these tasks don't need to be completed.
4. Bake Together
Baking simple recipes like cupcakes or cookies is a great way to spend quality time with your loved one and potentially remind them of positive memories in the kitchen. Offer the person with dementia a simple task, such as stirring or scooping the batter.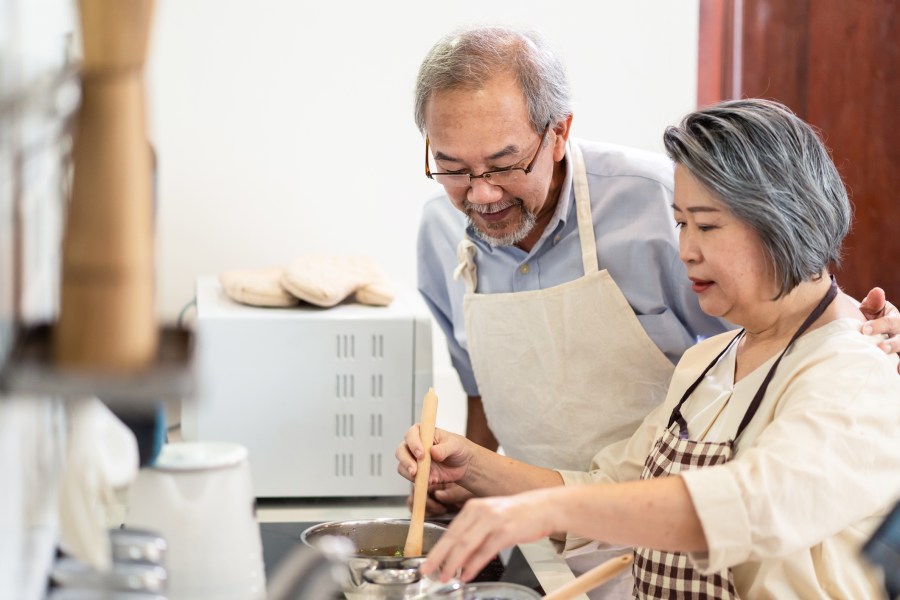 5. Read Together
Find new books with large print to read with your loved one. Or choose their favorite books to read aloud with storylines they may remember. Reading aloud is a great way to keep people with dementia engaged and entertained.
6. Listen to Music
Even people in the late stages of dementia tend to respond to music. Listen to or sing music your loved one enjoys. Old tunes from their younger days may bring back positive emotions, even if they have significant memory loss.
7. Look Through Old Photos
Look through old photos to trigger happy memories and help your loved one remember. This can be a great way to spend time together and reminisce about the past.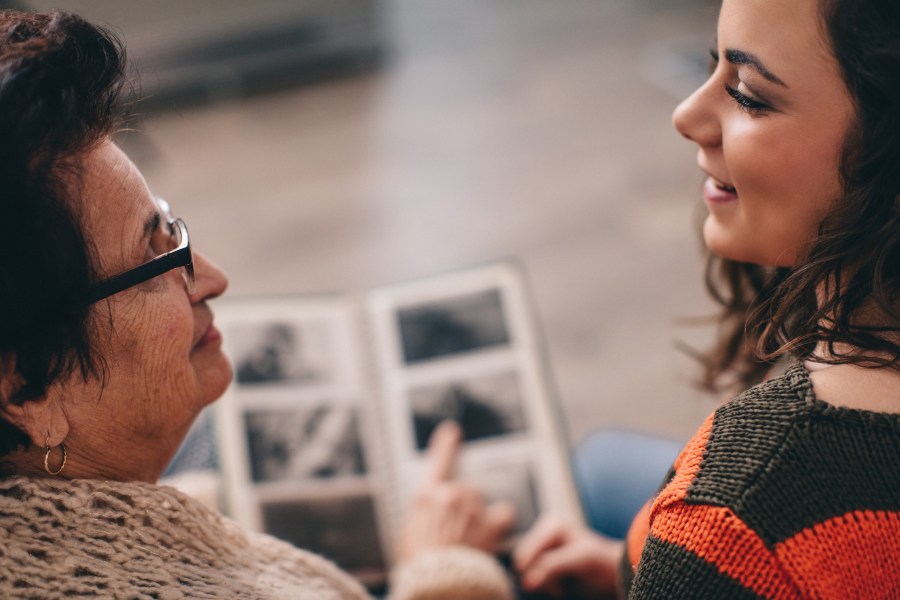 8. Go for a Nature Walk
Walking is a great way to stay active as individuals get older — and connecting with nature can be a mood boost for people with dementia. Try walking in a local park or nature reserve, but keep in mind any physical limitations your loved one may have.
9. Go Swimming
Swimming is a great exercise option for older adults as it is easy on the joints and can help maintain muscle strength. Plus, it also boosts mood and can help improve both energy and sleep.
10. Try Simple Yoga Poses
Yoga is another exercise that can benefit people living with dementia, and it can help boost flexibility and relieve stress. Your local community center may have yoga classes for older adults, or you can follow along with an online yoga video.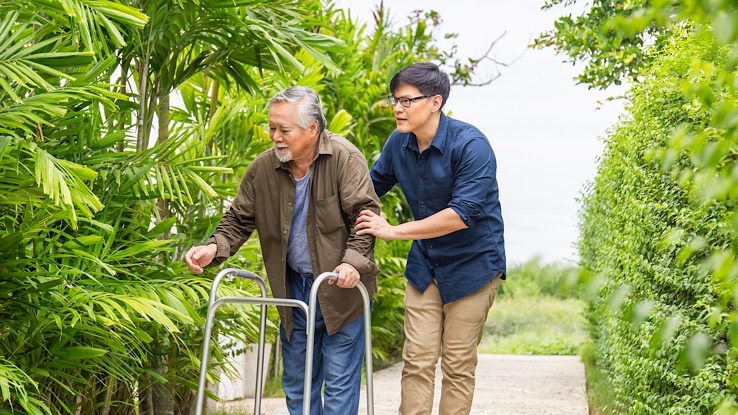 It is important to keep an eye on how your loved one responds to any of these activities for dementia patients. Suppose the activity is causing your loved one problems physically or emotionally — then it is time to change the activity and try something else. Follow their lead, and remember that you do not have to keep them engaged at every moment. Taking time for yourself to recharge is a vital part of healthy caregiving as well.
Resource Links